More than one-quarter of Cayuga County's local bridges are structurally deficient, according to a new report released Tuesday by state Comptroller Tom DiNapoli.
The report, which estimates that bridges owned by local governments in New York need repairs totaling $27.4 billion, found Cayuga County has the second-highest percentage of structurally deficient spans in the state. 
Twenty-four of the county's 87 bridges, or 27.6 percent, have been rated structurally deficient. When a bridge is deemed structurally deficient, the comptroller's office said it's safe to drive on, but it could have load-bearing elements in poor condition or it's susceptible to repeated flooding. 
Only neighboring Seneca County has a higher percentage of structurally deficient bridges. Nine of Seneca's 26 bridges — 34.6 percent — are structurally deficient, according to the report.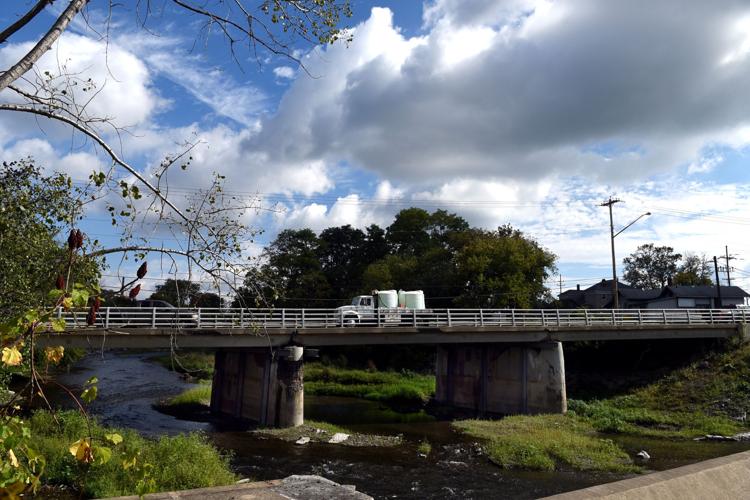 Statewide, 1,130 of 8,834 locally-owned bridges, or 12.8 percent, are structurally deficient. That's a drop from 2002 when 16.7 percent of the bridges owned by local governments were rated structurally deficient. 
A challenge for local governments is funding to repair bridges. Cities, counties, towns and villages often lack the resources to make significant repairs to bridges. 
"Local communities are facing a big price tag for maintaining and repairing bridges," DiNapoli said in a statement. "These structures are aging and the cost for repairs will likely only increase over time. Many local governments understand the importance of long-term planning for their infrastructure needs but they will need help."
The state has provided aid to municipalities for bridge repairs. DiNapoli noted that as of January, the state Department of Transportation has awarded more than $200 million for 132 local bridge and culvert projects. 
The federal government has also provided a large amount of assistance. The Federal Highway Administration has grant programs available to support as much as 80 percent of a project's cost. 
The report comes as President Donald Trump and congressional leaders discuss a hefty infrastructure package. Trump proposed a $1 trillion plan to boost the nation's infrastructure. This would include funding for bridge and road projects. 
"Difficult decisions lie ahead, but these infrastructure needs must be addressed," DiNapoli said.