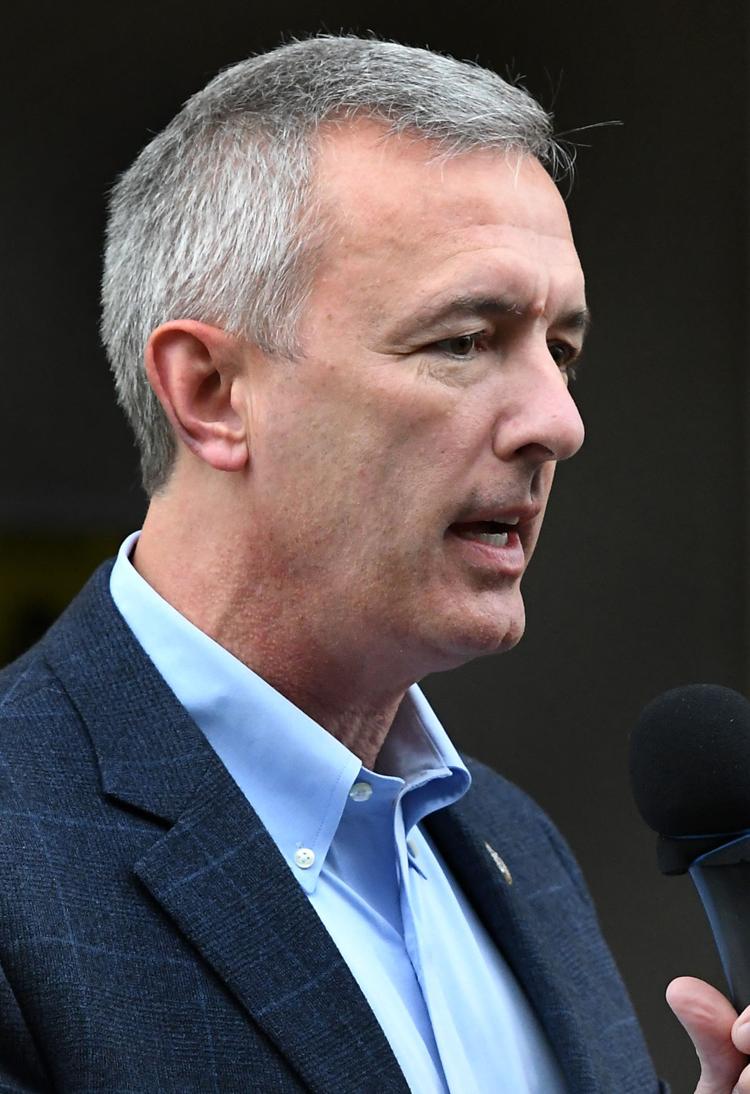 U.S. Rep. John Katko has prided himself on being independent. As a Republican, he has split with his party on attempts to repeal the Affordable Care Act and voted against multiple GOP budget proposals. 
On Thursday, he didn't buck his party. He supported a major tax reform plan pushed by President Donald Trump and congressional Republican leaders that would consolidate income tax brackets, slash the corporate tax rate and eliminate most credits and deductions. He was one of 227 GOP members who supported the tax bill. 
Katko, R-Camillus, received some praise for his vote. Nucor, a steel manufacturer that operates a plant in Auburn, released a letter supporting the GOP tax bill. And the Manufacturers Association of Central New York, which also endorsed the GOP tax plan, said the congressman met with the group's board of directors to hear their feedback on the bill. 
"MACNY is supporting him and his vote for this bill," MACNY said in a prepared statement. "We look forward to continued work with Congressman Katko, his colleagues and our membership in crafting reform that provides businesses with real tax relief that results in greater growth and investment by our manufacturing members right here in New York." 
While Katko has his share of supporters, there has been a backlash against him after the vote. Gov. Andrew Cuomo, who has been frequent critic of the Republican tax plan, said it's "treasonous" for any Republican to vote for the bill. 
Mario Cilento, president of the New York State AFL-CIO, also criticized Katko and other New York Republicans who supported the tax reform measure. 
"They chose to cut taxes for the wealthiest 1 percent of New Yorkers, while eliminating tax breaks for the rest of us causing harm to the very people who entrusted them to do what is right," he said. 
One of Katko's potential Democratic challengers slammed his decision to vote for the Republican tax plan. 
Dana Balter, a Syracuse Democrat who is seeking the party's nomination to challenge Katko in the 2018 election, called Katko's vote "disheartening and wrong."
"This bill provides tax giveaways to millionaires, billionaires and large corporations on the backs of millions of working families," she said. 
Balter added, "It is clear that John Katko's loyalty is to the GOP, Paul Ryan, Donald Trump and corporate interests, not the hardworking people of central New York." 
The CNY Solidarity Coalition, an activist group that formed after Donald Trump was elected president in 2016, organized a rally Friday outside Katko's Syracuse district office. Similar protests were held before the vote, including two events in front of Katko's Auburn office. 
Katko told The Citizen this week that he decided to support the bill because "the vast majority of people in my district that are getting a tax cut are going to be middle class and working class people." He dismissed claims that the tax plan would largely benefit the wealthy. 
His vote came after he was initially hesitant to support the bill because of a provision eliminating the state and local tax deduction. A compromise was reached to allow homeowners to deduct up to $10,000 of their state and local property taxes. But the deduction would end for state and local income and sales taxes. 
With the change and other provisions in the bill, Katko opted to support the GOP proposal. 
"This is not perfect. I'd love to have (state and local tax deductibility) in 100 percent," he said. "But in the end, when you do the math for my district, it really is a good deal."