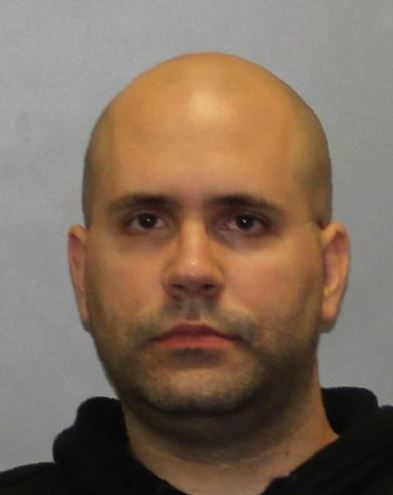 AUBURN — A 35-year-old man will spend the next two years in prison for attempted rape and possessing an obscene sexual performance by a child in the village of Weedsport. 
Jason Stein was one of 11 people arrested in June 2016 during a prostitution sting in Cayuga County. At the time, New York State Police said investigators posted a fake online ad for a mother-daughter prostitution team stating that the daughter was 12 years old. 
Stein answered the ad, intending to have sex with the woman and her daughter in exchange for money. He was subsequently arrested and charged with first-degree attempted rape and second-degree attempted patronizing a person for prostitution. He was also charged with possessing a video of an adult female having sex with an 8-year-old girl. 
In November, Stein pleaded guilty to a reduced count of second-degree attempted rape and possessing child pornography, both class E felonies, and on Thursday he appeared before Judge Thomas Leone for sentencing. 
When asked if he had anything to say to the court, Stein said there were "really no words" he could add. 
"Words can't undo what I did," he said. 
Stein was sentenced to a total of two years in prison followed by 10 years post-release supervision. Upon his release, Stein will also have to register as a sex offender. 
Also in court: 
• A 16-year-old admitted trying to rob a man in downtown Auburn last summer. 
Tertius Lovett, a former resident of Cayuga Centers, pleaded guilty Thursday to third-degree attempted robbery, a felony, and third-degree menacing, a misdemeanor. 
During his plea, Lovett told the court that he and a co-defendant attempted to mug a 38-year-old man outside the Cayuga County Courthouse in June. However, Lovett said the victim tricked the teens into following him to Parker's Grille, where he then called police. 
In exchange for Lovett's pleas of guilty, Leone agreed to sentence the teen to one to three years in prison with a shock camp order. He also said he would consider granting youthful offender status at the time of sentencing. 
Meanwhile, Lovett was remanded to the Erie County Holding Center, where he is being held on a separate charge of assault. He will remain in custody until his sentencing in Cayuga County May 10. 
• An Auburn woman was sentenced Thursday for violating an order of protection and the terms and conditions of her probation. 
In December, Joelle Wells, 22, of 35 Catlin St., pleaded guilty to first-degree criminal contempt. At the time, she said she met a woman and intended to harass her despite an order of protection. 
Wells was previously sentenced to three years probation in 2015 for fourth-degree tampering with a witness. On Thursday, she apologized to the court for violating her probation and said she "hoped for the best." 
Leone ultimately restored Wells and sentenced her to five years probation for contempt. He said he was pleased to see she was working to take care of her home and children, but warned her this would be her last chance at probation. 
"If you have another hiccup, you're going to jail or prison," Leone said.