ARISE, Bizzari offering conflicting accounts of why mental health clinic won't open in Auburn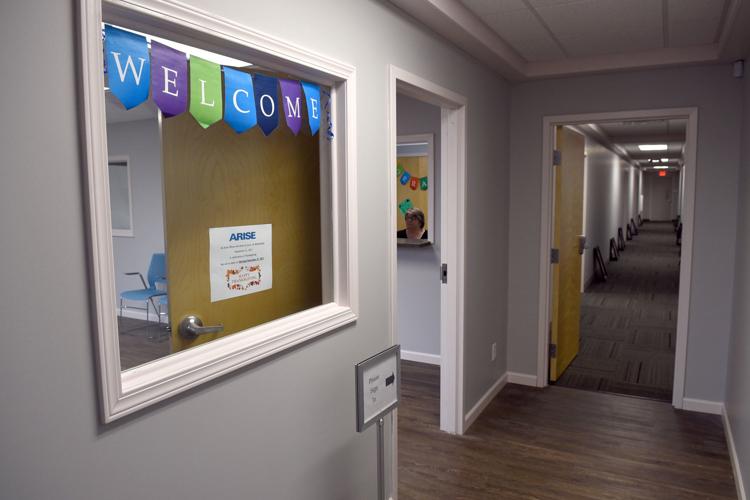 A longtime central New York organization and Cayuga County's director of community services have conflicting accounts to explain why a satellite mental health office supported by a $750,000 grant will not be opening in Auburn. 
ARISE, with the support of a $750,000 award from the Central New York Care Collaborative, proposed expanding its mental health services by opening a satellite office in Cayuga County. The nonprofit already operates outpatient mental health services in Onondaga and Oswego counties. 
According to a timeline provided by ARISE, two members of its management team met with Ray Bizzari, who oversees the Cayuga County Office of Mental Health, in June. At that meeting, ARISE says Bizzari verbally supported the organization's plans to expand mental health services in Cayuga County. 
Tania Anderson, CEO of ARISE, wasn't present for the meeting but was told by her staff that Bizzari supported the opening of a satellite outpatient mental health clinic. In addition to the verbal support, Bizzari signed a letter supporting ARISE's project. 
"When we left that meeting in June, we had the understanding that we had a green light for both the expansion and the grant," Anderson said. "We would not have submitted the grant. We would not have relied on that to expand our physical space if we did not have that support because our intention was always to be collaborative, to be upfront, to be transparent. We knew we needed to work with him."
In September, ARISE learned it would receive the $750,000 grant from the Central New York Care Collaborative. Anderson explained that the organization then leased, designed and built out space for its outpatient clinic in Auburn. The nonprofit signed a 10-year lease, she said, believing that they had Bizzari's support. 
Two days after being awarded the grant, ARISE submitted its application for the proposed Auburn satellite clinic to the state Office of Mental Health. The next day is when Anderson says ARISE learned that Bizzari had withdrawn his support. 
Bizzari disputes the claim that he ever supported ARISE's plan to open a satellite mental health clinic in Cayuga County. 
"If the county did determine there was a need, then (a request for proposals) would be issued for a fully integrated, open access clinic provider and the Community Services Board and other stakeholders would assist in determining who that provider should be," he wrote in an email to The Citizen. "I restated my position in September but (ARISE) submitted the application to OMH anyway."
There are also conflicting views of whether there is a need for another mental health clinic in Cayuga County. ARISE cited a needs assessment conducted in 2016 to support its plan to open a satellite clinic in Auburn. 
Anderson reiterated that position in a recent interview with The Citizen. 
"When wrote the grant, in order to justify our plan for the funders and the need for services, we relied on this public data as indications of need and how we were proposing to meet that need ... It wasn't something we entered into lightly at all," she said. 
Bizzari disagrees that there is a need for more mental health services. He highlighted existing services provided in the county, including more than 100 walk-in patients a month at the county-run clinic, the opening of two primary care offices this year and the presence of 11 satellite clinics in schools. 
The Community Services Board, Bizzari said, prepares an annual comprehensive plan for mental health services. The planning process, he continued, is "transparent and open to the public." But he claimed ARISE didn't participate in the mental health needs assessment. 
"They cited a sentence in a previous year's plan that indicated a need to expand mental health services and they used that as evidence to support their plan to push their clinic in," he said. 
Despite Bizzari's opposition, ARISE renewed attempts to get him on board with the organization's plan. But in December, Bizzari sent an email to Anderson notifying her that he reviewed the satellite proposal "and the need is not here." 
In his email to The Citizen, Bizzari described the potential satellite clinic as a "nonstarter." 
"ARISE's proposal duplicates existing initiatives ... but nothing stops them from using the grant funds to duplicate what's already been done or is being done by the local providers," he wrote. "More of something isn't always the answer." 
Anderson said Bizzari's email to her indicates that Cayuga County is a closed market for other mental health care providers. 
"Some people might think choice is a good thing. Some people might think competition is a good thing," she said. 
ARISE made last-ditch attempts in January and February to open the satellite clinic, but were unsuccessful. The organization worked with the Central New York Care Collaborative to shift the grant to another county, according to the nonprofit's timeline. 
Earlier this month, the Central New York Collaborative signed off on ARISE's plan to use the grant to expand mental health services for Oswego County residents. The group noted that the expansion is supported by the "local government unit," Bizzari's counterpart in Oswego County.