Bob Piorun celebrated his 70th birthday by — what else? — playing a concert.
Age 70 means 53 years that Piorun has been professionally teaching and performing music, and the Auburn stalwart shows no signs of slowing down.
He spent the big day Tuesday going from a gig at the Boyle Center to his regular Tuesday one with Bob Vanderhoof and Julie Howard at Osteria Salina. He averages two performances a week, he said, but logged about 180 in 2016 in part because he sat in with the singers of the Finger Lakes Musical Theatre Festival's "Smokey Joe's Cafe" in the fall. He still has 25 students, and just released his seventh CD, "The Swing Kats are Comin'," with the titular '40s-style jazz quartet he leads.
Piorun said two reasons for his longevity are his ambitions and his versatility.
"Unlike a lot of musicians, when I came up I didn't want to be a rock star," he said. "I wanted to play guitar for a living."
As the Beatles powered dreams of musical fame and fortune in the early '60s, Piorun stayed grounded and determined. He got a job teaching during the day at Rowe Music, where Speno Music is now located on East Genesee Street, and played more nights than not on the Syracuse club scene. By the end of the decade, he said, he was seeing 100 students a week.
Bernie McNabb, a member of the Swing Kats, said that as of today, Piorun has probably taught between 4,000 and 5,000 students.
"Almost every time we play, someone will come up to him and say, 'You taught me guitar,' or 'You taught me bass,'" McNabb said. "It's hard to find a local musician around Auburn who hasn't worked with him at some point."
Piorun continues to teach at his home studio on Clymer Street. At his age, he prefers older students — his oldest being retired veterinarian and Frank Sinatra devotee "Doc" Donald Westee, 87 — and decries the way the internet misleads young players into thinking they don't need personal instruction. He's no technophobe, though: Piorun's recording studio boasts "state-of-the-art" Cubase software, he said, and he uses an iPad for a songbook when he takes the stage.
Though he didn't start songwriting until later in his career, Piorun has amassed between 50 and 60 of his own compositions to stuff onto that tablet. That includes an album with Kevin Dorsey, two classical albums that interpret Bach, Mozart and more on guitar and bass, and an original Christmas album he recorded with late Auburn music legend Lyman Strong. Piorun called the latter "the best thing I ever did."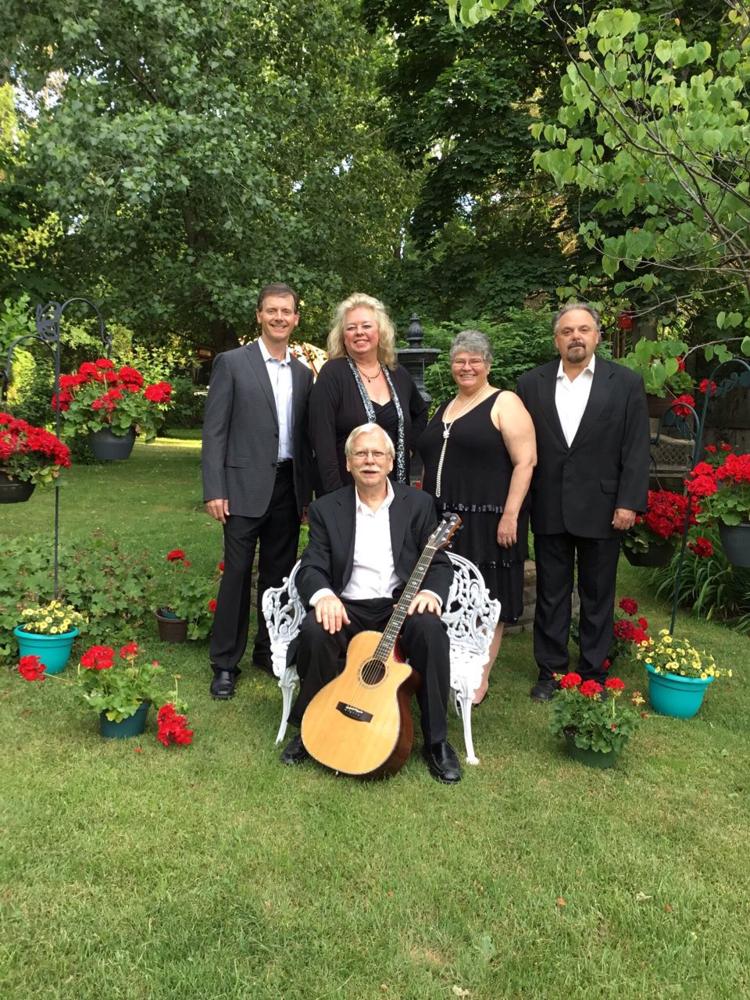 "(Strong) is probably central New York's best musician ever," he said. "I want to turn it into a musical if I get the energy to put it all together."
Such an endeavor would have to compete with not only Piorun's gig and lesson schedule, but other work. He assists Spot Light Studio Director Ed Sayles by teaching music to people with disabilities in the Arc of Seneca Cayuga program. He's organized musicians to tour nursing homes playing holiday music at Christmastime. He also plans to be part of another production of "Jesus Christ Superstar" this spring with Joe Whiting, McNabb and Kathy Zamniak-Flannigan.
McNabb, who joins Ingrid Houghton, Cookie Coogan and Marty Losito in the Swing Kats, said Piorun is generous with his time, but comes so prepared that he wastes little of it.
"When we work on 'Superstar,' he's the music director and he fits that role very well," McNabb said. "Music is his whole life."
Piorun wrote eight songs on "The Swing Kats Are Comin'," which McNabb described as "upbeat and fun." The album is available on cdbaby, iTunes and Amazon, at Piorun's studio (16 Clymer St.) or at the Finger Lakes Arts Council (101 Genesee St.).
Piorun is excited to play the new material on Auburn's music scene — which, in terms of venues, is "better than I've ever seen, going back to the '60s," he said.
Accommodating as places like Osteria Salina and Auburn Public Theater are, though, the amount of amateur musicians playing "for nothing" has somewhat driven down the fee professionals like Piorun can command, he said. Playing with Home Cookin' at Keegan's in the '70s, he could make a living off of five to seven shows a week in the Auburn area alone.
"We have a lot of talented musicians around town, but a lot of them are amateurs," he said.
For all the musicians in Piorun's life, it's someone else who's been the other reason for his longevity: his wife of 50 years, Alita. If not for her encouragement, Piorun said, he couldn't have the kind of career that allowed him to spend their golden anniversary — what else? — playing a concert.
"An amateur is someone who works when it's convenient," he said. "A professional works when there's work."