Find Local Jobs. Get Hired.
Find Jobs in the
Auburn
Area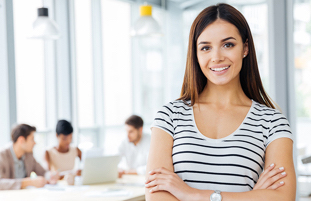 Find local jobs, receive personalized alerts and promote your profile.
Join our Talent Community
A look at the most retirement-friendly cities in the United States (and they're not all in Florida).
Whether you are just entering the job market or thinking of a career change, these industries offer the greatest earning potential.
Wallethub's analysts compared all 50 states plus the District of Columbia on statistics like number of available nursing jobs and average nurse salary to find the best places to have a career in nursing.
If you're look for a place to retire that meets all your needs while still having enough culture and entertainment options to keep you happy, you might want to consider any of these 10 locations.
The highest-paying places tend to be resort-filled vacation spots or smaller cities along the West Coast.
Want to make the most money possible? These jobs offer the highest salaries.
While the South dominates the list, other parts of the country are almost entirely missing.
These industries are growing at rates between two and thirteen times the national average.
Most U.S. workers will get the day off on Sept. 4, 2017, but what are we really celebrating on Labor Day? Here's a brief history of the holiday as well as a by-the-numbers look at who the average American worker really is.