Find Local Jobs. Get Hired.
Find Jobs in the
Auburn
Area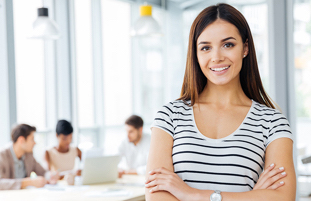 Find local jobs, receive personalized alerts and promote your profile.
Join our Talent Community
Wallethub's analysts compared all 50 states plus the District of Columbia on statistics like number of available nursing jobs and average nurse salary to find the best places to have a career in nursing.
For most of us, six-figure salaries are nothing more than a pipe dream. But that's not true for people entering these professions.
Some jobs demand stress management as an integral skill. Others? Not so much. Based on data collected by O*NET, Here's a look at the 30 least stressful occupations.
Construction workers in the worst-paying location make almost half as much as the average.
Though none of these occupations come with a six-figure salary, each has an average experienced salary of at least $50,000 and can help provide a creative outlet for artists and entertainers.
Teacher pay can vary for a number of reasons, including experience, level of education, union status and location. Here's a look at those locations where teachers tend to make higher-than-average salaries.
These industries are growing at rates between two and thirteen times the national average.
Whether you are just entering the job market or thinking of a career change, these industries offer the greatest earning potential.
These occupations pay top dollar, don't require a college degree, and are expected to grow in size over the next decade.