Find Local Jobs. Get Hired.
Find Jobs in the
Auburn
Area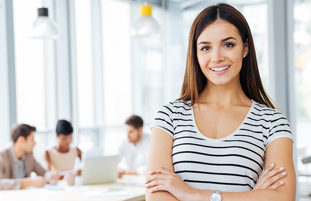 Find local jobs, receive personalized alerts and promote your profile.
Join our Talent Community
Teacher pay can vary for a number of reasons, including experience, level of education, union status and location. Here's a look at those locations where teachers tend to make higher-than-average salaries.
While the South dominates the list, other parts of the country are almost entirely missing.
According to Student Loan Hero, the average student leaving college in spring 2016 was $37,172 in the hole. Here's where students carry the most of that debt.
While workers with associate's or bachelor's degrees do earn more on average, there are some relatively high-paying careers out there for people without a college degree.
Where are jobs increasing in the country?
A look at the most retirement-friendly cities in the United States (and they're not all in Florida).
Some jobs demand stress management as an integral skill. Others? Not so much. Based on data collected by O*NET, Here's a look at the 30 least stressful occupations.
If you're look for a place to retire that meets all your needs while still having enough culture and entertainment options to keep you happy, you might want to consider any of these 10 locations.
Construction workers in the worst-paying location make almost half as much as the average.