Find Local Jobs. Get Hired.
Find Jobs in the
Auburn
Area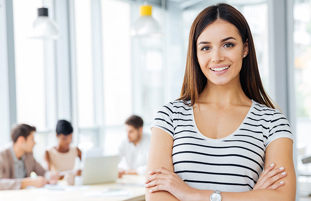 Find local jobs, receive personalized alerts and promote your profile.
Join our Talent Community
Not a fan of answering to a boss? These jobs might be for you.
Wallethub's analysts compared all 50 states plus the District of Columbia on statistics like number of available nursing jobs and average nurse salary to find the best places to have a career in nursing.
While the Hollywood we see in movies is a place of glamour and beautiful celebrities, the cast of superheroes filling Hollywood Boulevard is frequently anything but.
In order to help ease the process of finding the best opportunities and teaching environments, WalletHub's analysts compared the 50 states and the District of Columbia based on 16 key indicators of teacher-friendliness. Our data set ranges from "median starting salary" to "pupil-teacher ratio" to "school safety."
If you're look for a place to retire that meets all your needs while still having enough culture and entertainment options to keep you happy, you might want to consider any of these 10 locations.
Where are jobs increasing in the country?
These industries are growing at rates between two and thirteen times the national average.
For most of us, six-figure salaries are nothing more than a pipe dream. But that's not true for people entering these professions.