It seems everyone in the audience saw racism in stand-up comedian Godfrey's Oct. 15 set at Auburn Public Theater.
They disagree, however, on the source of that racism. And that's why the theater has scheduled for Monday a community forum about the very issues Godfrey boiled to the surface.
A comedian for more than 20 years, with several dozen acting credits and a Comedy Central special, "Black by Accident," Godfrey previously performed at Auburn Public Theater in 2013. He could not be reached for comment about what happened at his return appearance.
Some people in his audience of 136 — less than 10 of whom were people of color — claimed Godfrey himself was the racist.
Angela Daddabbo, artistic director of the theater, said she received two letters from attendees shortly after the Oct. 15 show. Both claimed Godfrey used the stage as a pulpit for political commentary about slavery and police brutality, which they interpreted as prejudiced toward white people.
About six people walked out of the show, Daddabbo said.
Two of them were the first letter-writer and her fiancé, who left halfway through due to Godfrey's "racist beliefs." The second said the show was sometimes funny, but overall "ruined" by its political content. Neither writer responded to requests to share their name in The Citizen, nor to be interviewed.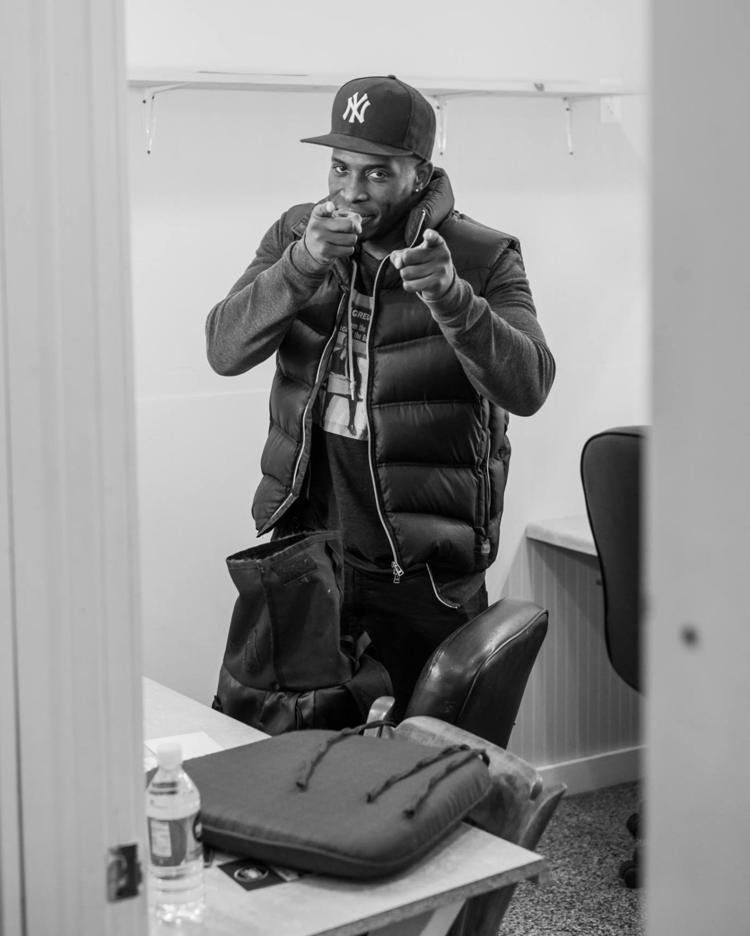 To several others in the audience, it was the objectors who were racist. Their claim is based not only on the cries of "reverse racism," but also what happened toward the end of Godfrey's 90 minutes on the Auburn Public Theater stage: When he asked the audience what they think of San Francisco 49ers quarterback Colin Kaepernick's refusal to stand for the national anthem.
Daddabbo said one person responded, "Unpatriotic!" Godfrey then asked the audience member why, she said, and after almost a minute, they said something about American troops. Whispers became shouts, and at some point in the fracas, Daddabbo and others also overheard someone say "I'm packing," followed by murmurs about the Second Amendment.
Godfrey just laughed, Daddabbo said.
"He said, 'The audience is fighting with each other! You're amazing, Auburn,'" she said, noting that Godfrey appeared in the theater lobby after the show for greetings and photographs. The comedian also visited the Harriet Tubman Home and gravesite prior to his performance, Daddabbo said.
Not everyone could smile at the strife, however. Leadership development expert Gwen Webber-McLeod, of Auburn, compared the "brilliant" Godfrey's set to a social experiment, and said the rancorous results didn't surprise her. Still, as she passed a group of disgruntled audience members after the show, she couldn't help feeling fearful.
"My training is to put your head down, don't say a word and keep walking," she said. "We learn how to be cautious in certain situations."
In their explanations for the events of Oct. 15, both Daddabbo and Webber-McLeod couldn't help referring to the current election season.
Webber-Mcleod said it has empowered racist beliefs, the kind that make some seethe when educated black men like Kaepernick or Godfrey defy stereotypes by expressing themselves with poise and intellect. During the National Anthem discussion, Webber-McLeod said, "people really lost it" when Godfrey pointed out that the song's author, Francis Scott Key, owned slaves.
AUBURN | Ten years ago today, 102-108 Genesee St. was technically still Paul's Pocket Billia…
"Sometimes we have an interesting form of denial in that we're a microcosm of everything going on in the country," she said. "So why wouldn't we have racial conflict in our own community?"
Daddabbo also said the rhetoric of the election season has people "pretty stirred up." The night after Godfrey's show, she noted, about 200 people walked out of Amy Schumer's show in Tampa after the comedian called Republican presidential candidate Donald Trump an "orange, sexual-assaulting, fake-college-starting monster."
Daddabbo admitted that Auburn Public Theater could have done a better job managing some drunk members of Godfrey's audience. But, for her part, she also sided with the comedian. Those accusing him of racism against white people are accusing him of something that doesn't exist, she said, because of the power dynamics at work.
"I didn't hear him say anything prejudiced. He was talking negatively about both Trump and Clinton," she said. "This is what comedians do. They respond to what's out there."
Sensing an opportunity to host constructive dialogue about "what's out there," Daddabbo scheduled the forum shortly after Godfrey's show. Titled "Understanding Diversity," it will be moderated by The Citizen Publisher Rob Forcey, and attendees are expected to include Webber-McLeod and Auburn Mayor Michael Quill, among others.
"This is a place where art happens, and this is what it looks like when art happens," Daddabbo said. "That's why I want to have a conversation on Monday night."