AUBURN — Six-year-old Taya Reed wore a bright red apron and stood up against the kitchen counter of the Brogan Manor Community Hall Wednesday evening, using her hands to mix the oat portion of an apple crisp recipe.
"How are we doing?" called Becky Crawford, a community nutrition educator at Cornell Cooperative Extension, from the other side of the kitchen. 
"My hands are getting messy," Reed called back. But Crawford assured her: Mixing with hands is a great way to make the crisp in apple crisp. A few other children came over to peek into the bowl.
Crawford called the hustle and bustle of the last few Wednesday nights "happy noise," as she helped teach five families from the community how to make healthy meals on a budget.
The program, called "Cooking Matters," is run through the Cornell Cooperative Extension and the Auburn Housing Authority. It's part of the nationwide campaign, "No Kid Hungry," which aims to end hunger through various classes that teach families how to cook nutritional meals on a budget.
For five weeks, families from Brogan Manor, Olympia Terrace and Melone Village are coming out to the new community hall to cook with Crawford and learn some tips on eating healthier. When they go home, Liz Vuillemot, the assistant executive director of the Auburn Housing Authority, gives each family a bag of groceries with the ingredients from the day's recipe so they can make it at home. Residents also get to bring home a recipe book.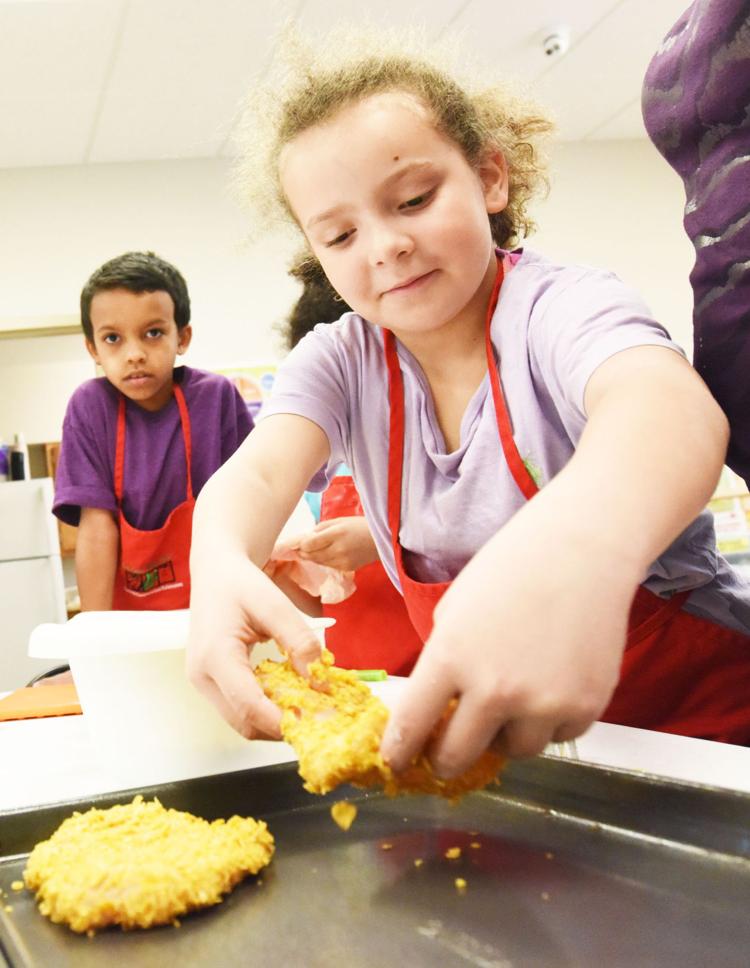 Vuillemont said this is the first time the housing authority has helped provide a class like this, though it's been running various programs, many times with Crawford, for the last five years.
Crawford said the biggest challenges for residents to participate are getting transportation to programs and finding child care. The community room solves one of those challenges with its children's area.
"It's just a nice space, and we're using it for this cooking group, and it's going really well," Crawford said. "It's really what we wanted it to be."
Valissa Sylvester signed up for the course with her 10-year-old son, Jayden. She said one of her favorite recipes they made in class was turkey tacos.
"I have made it since, and it was definitely a hit at my house," she said. 
One of Jayden's favorite recipes was a vegetable jambalaya on barley. That was one of Nichole VanDoren's favorite recipes, too. 
"That's the first thing that was all vegetables, and I ate it," VanDoren said. She laughed. "It was great."
That's one of the beauties of the program, Crawford said. It gives families a chance to try something new. While Crawford picked out the first week's recipe, the group gets together and decides what they will make for the following four weeks. She was surprised they all chose the vegetable jambalaya. 
And while she teaches them about reading nutritional labels, learning to shop seasonally and compiling healthy snack ideas, she said the program does much more than develop healthy eating habits.
"I have twins at home that are 2 years old, so I never get out of the house," Sylvester said. "I thought it would be cool to get out of the house and do something with my oldest. It's given us some experience, and bringing some healthy insight into my life."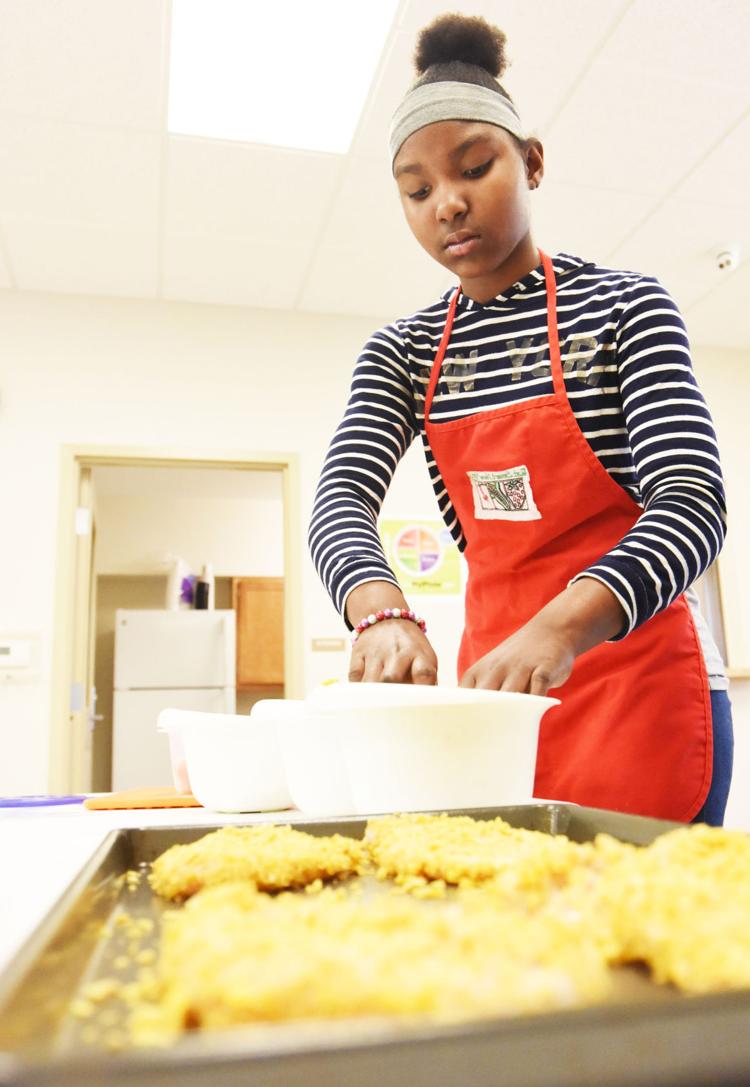 Shadayla R. Watson signed up for the class as something to do with her younger sister, Destiny Glasgow, 13. Not only are they learning cooking skills and learning about how to use different herbs and spices in their cooking, but they're getting to spend time together.
"Eating together as a family and all that, there's so many studies that show how good that is for kids," Crawford said. She said it increases a family's likelihood of eating healthier, decreases risky behavior in youth, and creates a sense of community.
And while bonds between families are strengthened, the class allows people to get to know their neighbors, too.
"It's a good class," VanDoren said. "I will do it again. I would do anything they have."
Vuillemot said after this class ends, the next program will be learning to grow vegetables and tending raised garden beds outside the community hall. She and Crawford said they also plan to hold more cooking courses in the summer or fall.
"They get things from each other, and they're meeting each other," Crawford said. "I love seeing that they realize they have stuff to share with each other. They know stuff, and they show me stuff, and they show each other things, so it's all good."