AUBURN — Last year, Timothy Donovan came to a public meeting to give his input on how he wanted to see the city of Auburn spend the Community Development Block Grant money it receives annually from the federal government. 
Donovan, a Cayuga/Seneca Community Action Agency board member, said he wanted part of the funding to go toward fixing the sidewalk on the lower end of State Street from Olympia Avenue to Monroe Street. He said the noncontinuous sidewalks were a safety hazard for many people who had to walk to the agency for programs and services. 
This year, the sidewalks were repaired using the city's CDBG money, thanks to Donovan's suggestion.
"It was very fulfilling to have those sidewalks installed," he said. 
Donovan returned to the city's public meeting, hosted Tuesday at Memorial City Hall, to advocate for other projects and agencies he would like to see funded. 
During the meeting, hosted by senior planners Renee Jensen and Tiffany Beebee, community members were asked to provide the top five projects or services they would like to see funded using the city's entitlement funds. 
"We really depend on the public on prioritizing projects," Jensen said. "What community projects in your neighborhood do you see a need for? We really want to hear from you."
The CDBG money, which is granted to the city every year from the United States Department of Housing and Urban Development, can be used to fund services and projects that benefit low-to-moderate-income city residents. 
There are two categories of projects eligible for funding: direct-benefit activities and area-wide activities.
Direct-benefit activities include housing assistance, domestic violence programs and programs for youth, senior citizens and the disabled. Anyone who meets a certain income criteria can benefit from these programs. 
Repairing sidewalks, playground renovations and neighborhood improvements qualify as area-wide activities. Only areas where more than 51 percent of residents are low-to-moderate income, as established by the American Community Survey, can benefit from CDBG funding.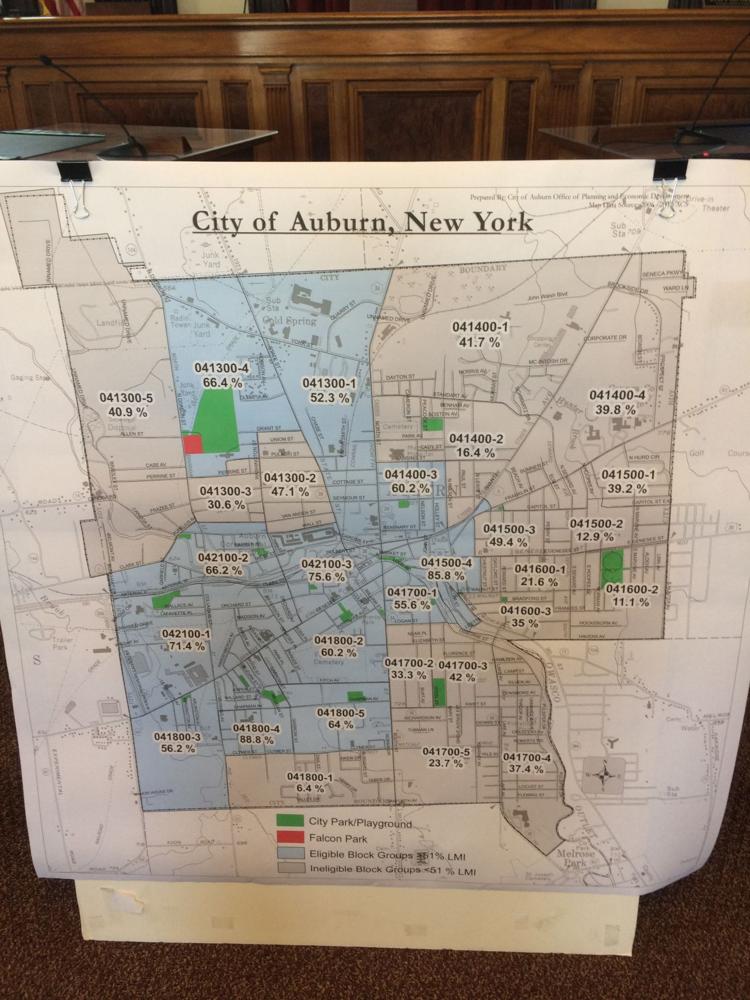 Jensen said all the input gathered from Tuesday's meeting, as well as an online survey and a more formal public hearing at 6:30 p.m. Nov. 8, will be gathered and incorporated in the city's annual action plan, which will be submitted to HUD in 2018 for funding consideration. 
"We can fund anything in (the annual action plan), but if its not in here, we can't fund it," Jensen said. 
According to Jensen, over 200 people have already taken the city's online survey and funding for drug abuse services has been one of the top priorities. The survey will be open for residents to take through the end of November and can be found online at surveymonkey.com/r/CDBG2018 or on the city's website. 
Donovan, who is also a member of the Chapel House board, said he is advocating this year for funding for substance abuse and homelessness prevention. The two issues, he said, go hand-in-hand. 
"It's a wonderful program," Donovan said of the CDBG program. "This program fulfills the needs of the community. It's a vital program we have in our community."