There's an old song with a line in it that goes "faded photographs are like the memories of our mind." All you folks out there have sent me so many photos like these and others, that there is not enough space to create an entire column, even though many deserve that space. So from time to time, I run photos of local legends so you can enjoy seeing them once again. Many thanks to all of you for your contributions.
These photos will be placed in the Cayuga Community College Library's local history room, the Health Central display case, the Auburn Memorial City Hall entrance foyer, Balloon's, Curley's and Ann's restaurants, as well as the Fingerlakes Mall.
Photo No. 1 shows, from left, Duke men's basketball coach Mike Krzyzewski, Joe Alberici and Lt. General Robert Caslen, superintendent of the United States Military Academy at West Point. At a recent ceremony at West Point, Auburn native Alberici, Army's head lacrosse coach, was the recipient of the Mike Krzyzewski Award for "Excellence in Teaching Character through Sports." Krzyzewski, a former USMA graduate, player and coach, presented the award. The award is presented annually to "an exceptional leader who exemplifies the army values of integrity, respect, selfless service, duty, honor, loyalty and personal courage. The individual does much more than win games, he or she earns the respect and trust of the athletes and makes a profound impact on their lives both as athletes and officers." Alberici is a graduate of Auburn High School and is in his 12th year as head lacrosse coach at West Point.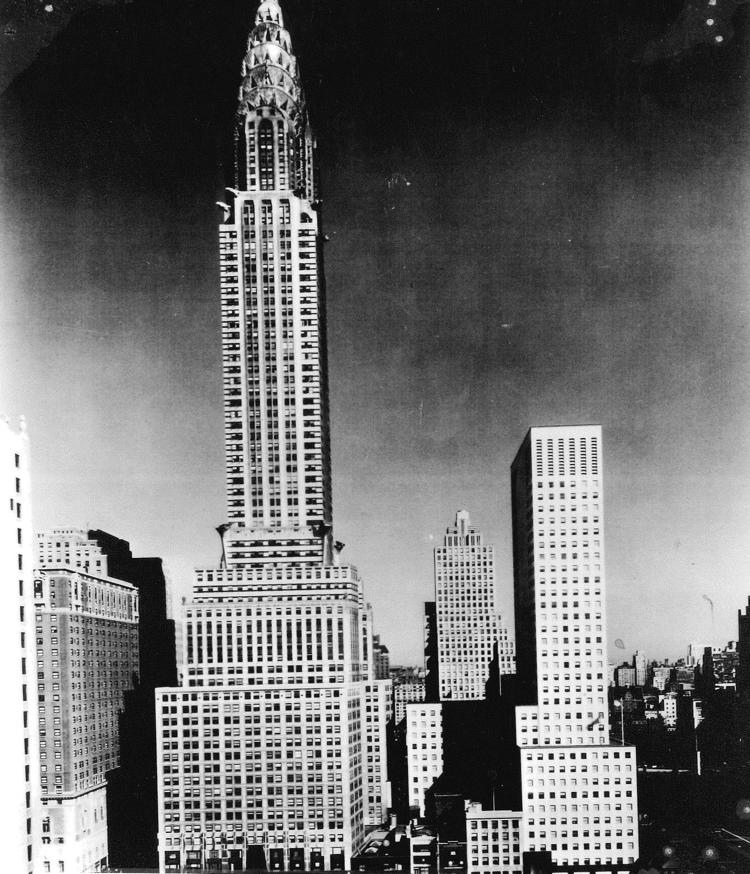 Photo No. 2 shows the Chrysler Building in New York City in the 1950s, which was built under the supervision of William E. Bouley of Auburn. At that time, it was the world's tallest building until a short while later, when the Empire State Building was erected. The Bouley family not only played a huge role in erecting the world's tallest building in the 1950s, but they also have done a remarkable job on all the building construction they have done for Auburn and Cayuga County. To Bill, Al and all the Bouleys, many thanks.
Photo No. 3 is Pauline Copes Johnson. Many thanks for all your hard work as great-great grandniece of Harriet Tubman to keep her legacy alive. I hope all of Auburn will take time to honor you at your 90th Birthday celebration starting at 2 p.m. Saturday, Aug. 19, at the Sicz Club, 145 Washington St. For more information contact Ursula Johnson at (315) 383-2504, Deidre Stanford at (315) 406-2203 or Karen Walker at (404) 386-8314.
Photo No. 4 shows the the Auburn Cayugas baseball team on Aug. 26, 1950: Front row from left, Bob Gates, Dick Strauch, Cam Jury, Tom Accardo, Art Sirois; second row from left, Stu Erickson, Steve Nemeth, Bill Gates, Ronnie Odrzywolski, Sam Brusa; third row from left, Bob Masterson, Joe Hulik, Mike Hulik, Bernie Heitner, Rod Clifford, Ed Haber.