Tom Weaver and Son Excavating
2540 Fleming Scipio Townline Road
Auburn
,
NY
13021
Last Updated: December 13, 2017
| | |
| --- | --- |
| Sunday | Open 24 Hours |
| Monday | Open 24 Hours |
| Tuesday | Open 24 Hours |
| Wednesday | Open 24 Hours |
| Thursday | Open 24 Hours |
| Friday | Open 24 Hours |
| Saturday | Open 24 Hours |
Special hours: 24 Hour Emergency Services Available. If your have septic issues in the middle of the night we will answer the call!
About Tom Weaver and Son Excavating
Welcome to Tom Weaver and Son Excavating!
---
Rest assured that you'll be informed of everything we do from start to finish. Beginning with our FREE consultations, you'll receive personalized attention to make sure you get the results you need. Our owner is involved throughout each job to ensure that the work goes smoothly. With over 25 years of experience, you can trust you'll receive the highest quality service.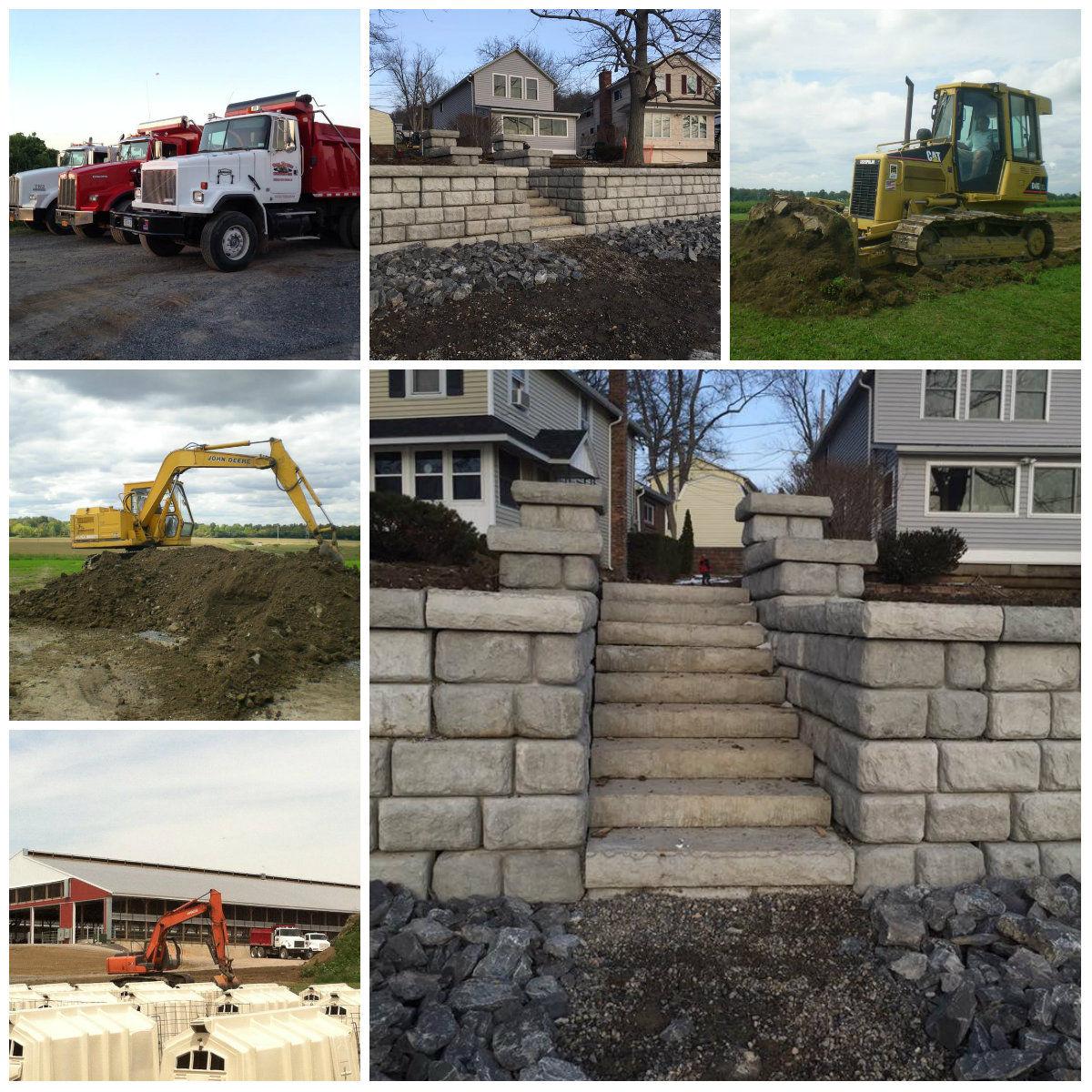 Services
---
Over 25 years experience in the construction excavation industry. All types of site preparation with our high quality excavation services.
Excavating Services:
Excavating
Grading
Dump truck services
New home preparation
Site preparation
Septic Tank Services

Modular Homes
---
Tom Weaver & Sons Excavating prides itself on being involved in every step of the process with your high quality modular home. From the sale to the finished product, Tom Weaver & Son Excavating knows when you want work done, you want it done the right way.
Call Tom Weaver & Son Excavating to learn more about our modular homes.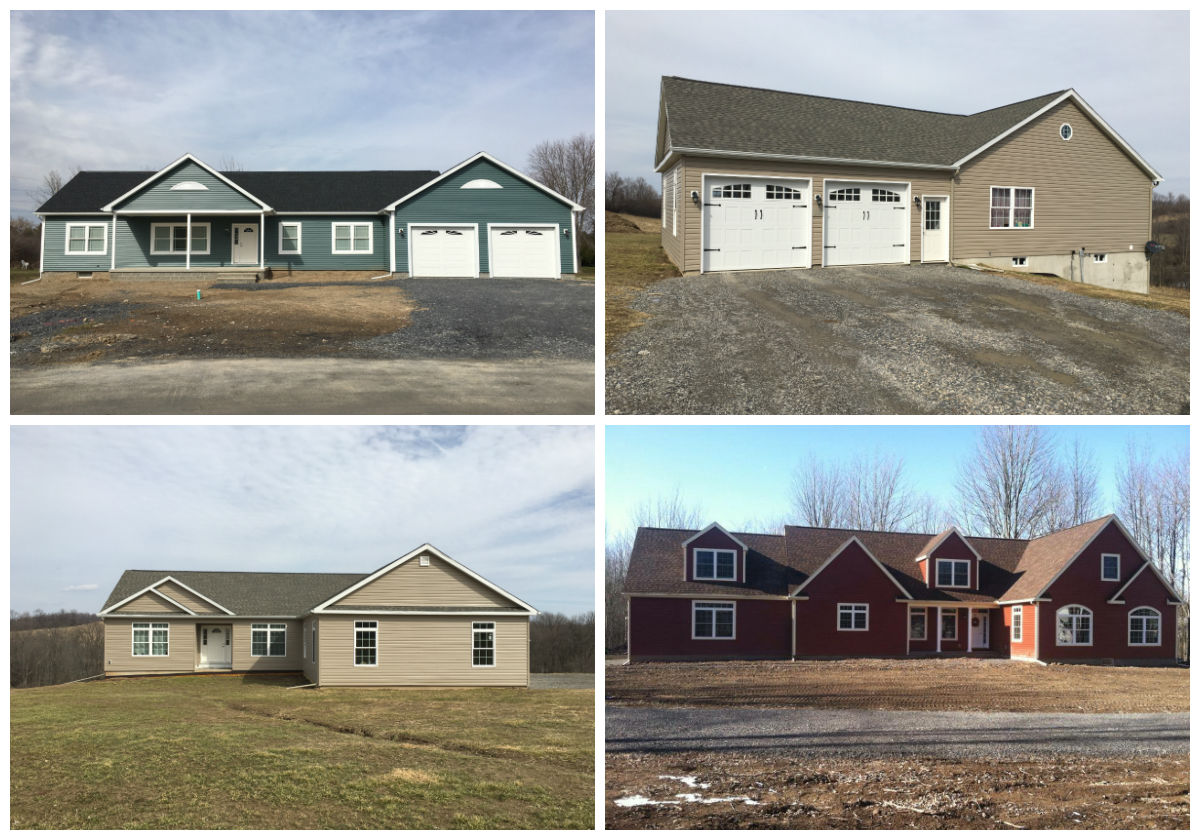 Testimonials
---
Tom Weaver Icon Legacy Ranch House completed Dec. 2015
I would like to share our experience with Tom Weaver Excavating & Homes, when my wife and I decided to build a new ranch home we started our search for a modular home manufacturer and builder. We had talked to people in our area that we knew and got feedback and recommendations, we visited a couple of model homes and open houses. We narrowed it down to two Builders, Tom Weaver and Icon Legacy was one of them, we worked with both companies as we designed our home, I carefully compared each estimate feature by feature between both companies to be sure we were making a fair apples to apples comparison. Tom Weaver was very good to work with and quick to respond. When we had all of the information we needed to make our decision, we went with Tom Weaver Excavating & Homes and Icon Legacy.
Tom Weaver is the easiest and most comfortable person to deal with, he brings many years of experience to the table and was very helpful in making suggestions and improvements to our decision process. Tom was very patient with us as we worked through our comparison process and waited for our property to close. As soon as we gave the green light approval he made things happen fast, we placed our house order in August and we set the house on Oct. 22nd and moved in Dec 11th. Our experience has been great, the quality of the work Tom and his crew of sub contractors was exceptional and it shows in the end result. With any project there are always a few problems that arise but I can say that whatever issues have come up they have been dealt with promptly and satisfactorily by Tom.
I want to address the negative comments that have been left on websites about Icon Legacy, our experience was great. Randy was a great help from the beginning, offered suggestions when we didn't know exactly what we wanted to do. We went on a tour through the factory and he explained how the manufacturing process works. After the house was delivered and set if we have any issues they were quickly resolved by the service team. They went above and beyond to make sure we were happy. We had none of the negative experiences mentioned on web reviews.
The most important part of the whole experience was selecting the proper builder/contractor, this person is the key individual which determines if your experience is Great or not. He is your representative and works on your behalf between the Housing manufacturer and all the trades. I highly recommend working with Tom Weaver.
Anyone that has visited and viewed our new home has commented how amazed they are at the details and quality, we are very pleased.
Chuck & Melinda Kostreva
---
Rest assured when you work with Tom Weaver & Son Excavating, you'll be informed of everything we do from start to finish. Beginning with our FREE consultations, you'll receive personalized attention to make sure you get the results you need. Our owner is involved throughout each job to ensure that the work goes smoothly. With over 25 years of experience, you can trust you'll receive the highest quality service. Call today to schedule your free estimate! 315-729-1859
---