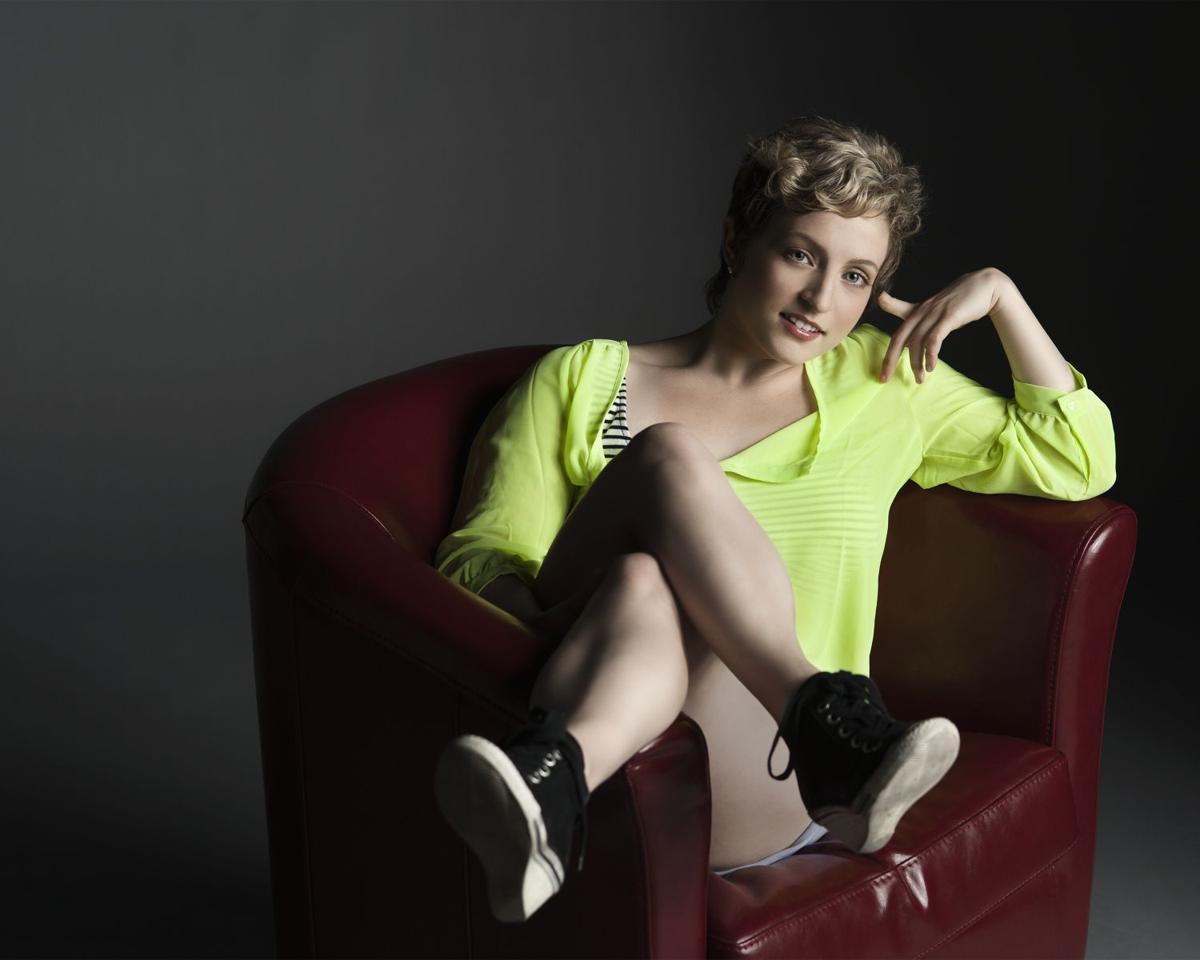 When Barbra Lica's name was announced during her graduation ceremony from the University of Toronto, it came with the designation that she earned a Bachelor of Music with an additional major in human biology.
At the time, the Toronto-born jazz singer and songwriter knew she had the talent for singing and performing but didn't yet feel that she had the passion for making a career out of it. Her degree, in fact, reflects a compromise with her parents that she would pursue music school.
But, it was that moment in which Lica realized she wanted to strive to become a performer instead of a doctor — her childhood dream, she said, was to become a singing doctor along the lines of the real-life Patch Adams made famous by Robin Williams' portrayal in film.
"I was doing music school, trying it out because they knew I was good at it," she said. "I was doing other things, and I was fighting it. ... I started realizing that even though I loved the science courses, I really was going to end up dedicating myself to music."
In a speech, one of her professors termed it "the monkey on your back," she said: "You can ignore it, and you can do what you want. You can try to hide it, but periodically you have to feed this thing or it's going to claw your eyes out," Lica said.
For the Canadian artist, that was music. And now, she is preparing to perform in the United States for the first time.
After a Saturday, May 2 concert in Easton, Pennsylvania as part of the Mercantile Home's Live at the Gold Room Distinctive Music Series, Lica is slated to head to Syracuse Sunday, May 3 to close out the CNY Jazz Central's 2014-15 cabaret season.
The doors at the Sheraton Syracuse University Grand Ballroom, 801 University Ave., Syracuse, are set to open at 4 p.m., and Lica is set to hit the stage at 5 p.m.
Tickets cost $25 in advance, $30 at the door or $10 with a student identification card. Tickets can be purchased at cnyjazz.org/subscribe, and more information can be found by calling (315) 479-5299.
After finishing runner-up in the 2013 Sarah Vaughan International Jazz Voice Competition in Newark, New Jersey in her first appearance in the states, Lica said she is "super excited" to perform her first real show in America after cabaret organizer Larry Luttinger approached her.
"I've been trying to do it more," Lica said. "It's a good first concert in the states, as oppose to just going and doing a showcase or something. He's (Luttinger) bringing over the whole band. We're going to do this with the people I'm used to playing with and the stuff we've been playing up until now. I feel like it's going to be a good start."
As CNY Jazz Central concludes its season, Luttinger said Lica fits in with the kinds of acts the organization looks for in its concerts and the types of audiences that typically turns out to see those acts.
"We always try to bring in very accessible acts, very popular acts suitable for all ages," he said. "We don't want anything to be difficult to understand. We always try to feature veteran talent along with emerging talent, sometimes on the same bill."
The American appearance gives Lica the chance to promote her second album, "Kissing You," which was released in January as a follow-up to her  2012 debut album, "That's What I Do."
The artist was named one of Canada's Top 5 Female Jazz Singers, but she said she is likely "still emerging" when it comes to her presence across the border, noting that "Canada is a very different kind of market than the states."
"You can do really, really well in Toronto and play huge venues and then you leave,. It feels like once you leave Canada, you're kind of starting from square one," Lica said, adding that it can work the other way when one is successful in the states and performs in Canada.
Lica said she looks forward to performing in the United States and enjoyed past concerts in Europe, Asia and elsewhere. When she relishes the popularity in her native land, she hopes to expand that fan base around the globe.
"I love Canada, obviously," she said. "It's my country, but I don't want to be limited to it. I've always wanted to travel with music."
Lica's love for music, particularly the jazz genre, started when her father built her a shelf for her room that included a CD player and a tape player and even a record player, "which I did not use," she said.
"I was excited to grab all the music I could find and steal it," she said.
One of the first songs to play was "They Can't Take That Away from Me," a duet between Louis Armstrong and Ella Fitzgerald, and that was the moment when Lica said she fell in love with jazz.
"It's just one of those things I remember," she said. "I remember so vividly just kind of falling down and wishing that I could be in this room with Louis and Ella. ... It kind of went from there."
Lica said she always imagined herself doing "something more pragmatic," such as becoming a doctor, though her family made her foster her musical talents by taking piano lessons and playing at home.
"When people came over you had to perform for them," Lica said. "It's kind of like a European thing. They make the children perform for guests."
And though she tried to hide the fact that she could sing, Lica said her parents put pressure on her to audition for music despite her wish to study microbiology and immunology.
That led to the compromise when she went to college. And soon, it will lead to her first-ever concerts in the United States.
Luttinger said the night will also include the presentation of the CNY Jazz Educator of the Year Award to Carol Jacobe, a vocal studies professor at Le Moyne College who retired from teaching music in the Baldwinsville Central School District.
Along with an opening set from the Le Moyne Jazzuits a cappella group, he said that feature highlights CNY Jazz Central's emphasis on education. In addition to her own concert, Lica said she looks forward to that educational component as well.
"That's always been an initiative I wanted to take on more, talking to students, talking to other emerging jazz musicians," she said. "I know that there are things I would've done differently in university if somebody had talked to me.... I kind of want to break that down a little bit and open up a dialogue."
Skaneateles Journal Editor Jonathan Monfiletto can be reached at jonathan.monfiletto@lee.net or (315) 283-1615. Follow him on Twitter @Skan_Monfiletto.
Be the first to know
Get local news delivered to your inbox!