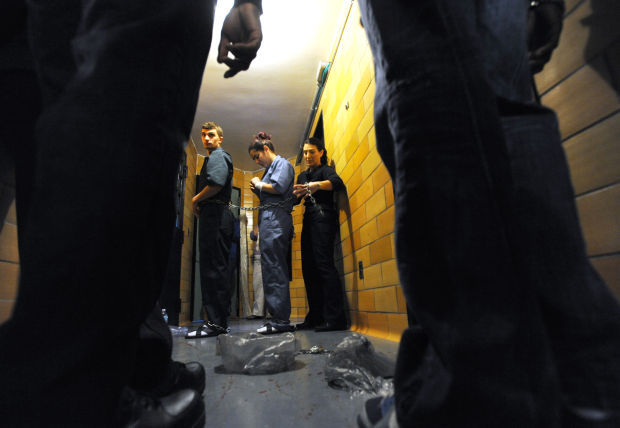 Just one month after filming in Auburn, Dr. Susan Feneck's "Jumpsuit Shackle" is ready for its hometown premiere.
Feneck, an Auburn native and former forensic child psychologist, tells a story of corruption in the juvenile justice system in the film, which she wrote, produced and directed. The characters, including two leads who are struggling to get out of that system, are based on cases Feneck handled in her years of work in mental health.
The movie was filmed with local actors, using equipment from Auburn Regional Media Access.
The film will be screened at 7 p.m. Saturday, Feb. 15, and 2 and 7 p.m. Sunday, Feb. 16, at Theater Mack, 203 Genesee St., Auburn.
Before the screenings there will be a reception and meet-and-greet with Feneck and her executive team — Christine Cady, James Cady and Cassie Copes — who also act in the movie. Local company Absolute Dance will also perform.
Tickets are $5 and available at the door, or in advance at the Cayuga Museum.
For more information, call (315) 253-5301.
Lake Life Editor David Wilcox can be reached at (315) 282-2245 or david.wilcox@lee.net. Follow him on Twitter @drwilcox.
Be the first to know
Get local news delivered to your inbox!