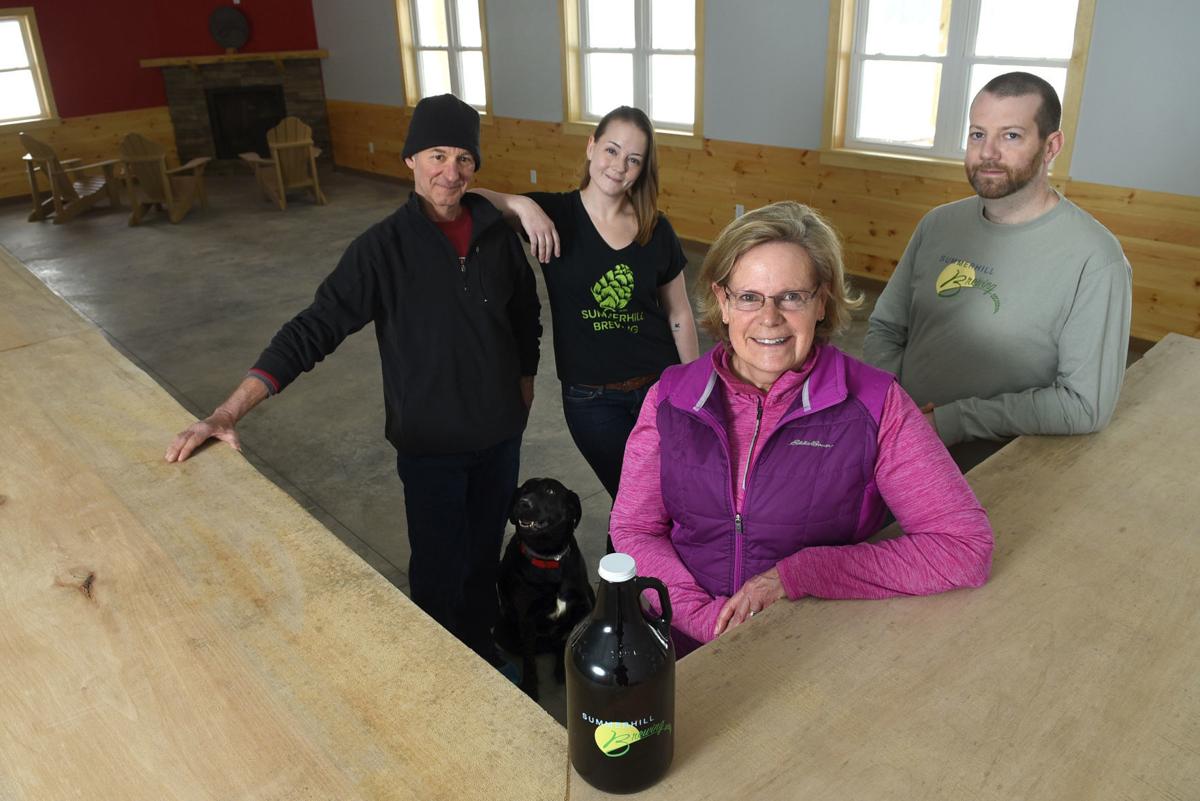 A little more than three years after opening in a small tasting room one weekend a month, Summerhill Brewing will cut the ribbon on a new, bigger facility with regular hours this weekend.
Located at 14408 Route 90 in Locke, the new Summerhill Brewing will be the site of a grand opening celebration from 1 to 7 p.m. Saturday, Oct. 12. It will officially be open to the public from 3 to 8 p.m. the preceding Friday as well. The grand opening will feature food from 10-10 BBQ, live music and door prize giveaways. Beginning Thursday, Oct. 17, the brewery will be open from 3 to 8 p.m. Thursdays and Fridays, 1 to 8 p.m. Saturdays and noon to 5 p.m. Sundays. It will also host yoga Wednesday evenings and Saturday mornings.
SUMMERHILL — Summerhill Brewing needed to expand before much of Cayuga County even knew it existed.
The fifth of six breweries to open in Cayuga County in the past five years, Summerhill is owned and operated by Megan and Kurt McDonald and Sallee and Jeff Ten Eyck. The couples are connected by Kurt, the brewmaster, who is both Megan's husband and Sallee and Jeff's son. He focuses on a roster of regularly available beers at Summerhill, including Paper Money India pale ale and Iron Plow Porter. Demand for those beers quickly overwhelmed the brewery despite its hyperlocal focus on serving the communities that surround it.
"The area has needed a community gathering place," Jeff told The Citizen in March. "Summerhill seems like the middle of nowhere, but we're 10 minutes away from everywhere."
Summerhill's new, 3,000-square-foot facility has a seven-barrel brewing system, allowing Kurt to make 10 times as much beer as he did on his previous 20-gallon system. Summerhill has a farm brewery license, so 60 percent of its hops, grains and other ingredients are sourced from New York state.
Be the first to know
Get local news delivered to your inbox!