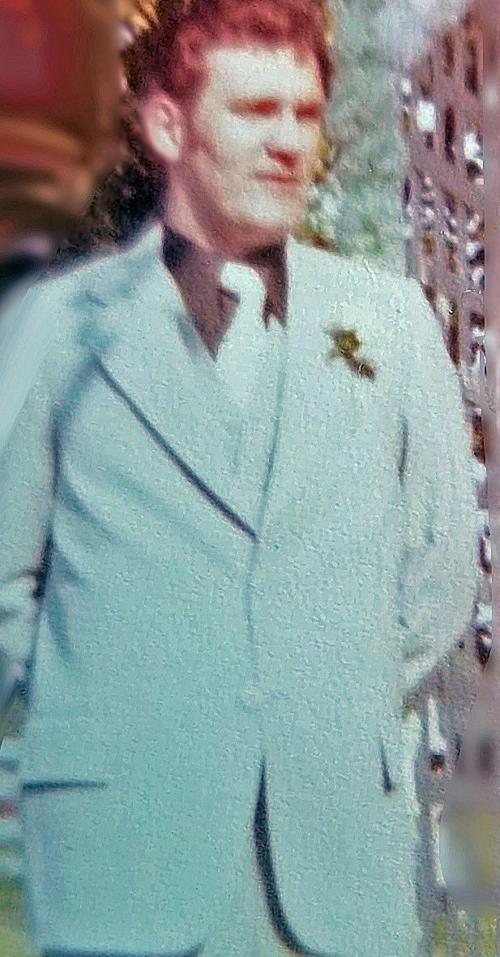 I never got to say goodbye to my dad. 
The late Robert Harding Sr. died 12 years ago today. Seventeen days before his death, he had a heart attack — the last of three that year. He needed major heart surgery, and I was there when he got out. But an infection would set in and he was placed in a drug-induced coma. 
My dad, who nearly died of a massive heart attack in 1999 but lived for nine more years, didn't wake up. 
Because of the circumstances, there wasn't a last moment with him. There wasn't a conversation. I didn't get to tell him, one last time, what he meant to me. And I didn't hear from him, one last time, what I meant to him — and what he expected of me as I navigate life. 
I knew at the time, though, that there was one thing he would say. It would come from an unlikely source: His father (and my grandfather), the late Robert H. Harding. 
The elder Robert Hardings in my life had a complicated relationship. I don't remember much about my grandfather. But as my dad was recovering from the aforementioned heart attack that nearly killed him, we received more bad news: My paternal grandfather had terminal cancer. 
If there is one thing my dad taught me it's to be a better man. And even though he had differences with his father, we went to visit him as he received end-of-life care. 
I don't remember much about that experience. But I do remember my grandfather's final words to me: "Carry on the family name." 
That message stayed with me. On a few occasions, my dad would tell me, "Remember what your grandfather said." 
I thought about my grandfather's message after my dad died. I imagine my dad would've told me something similar — to carry on the family name. 
It's one thing to say and think it, it's another to do it. And that was for me to figure out. 
It starts with my family. I married my wife, Sarah, about 2 1/2 years after my dad died. I talk to my mom, the real hero in my life, multiple times a week. I'm close to my sisters — the six gifts my dad left me. I'm a proud uncle. My nephews and nieces are my favorite people in this world. 
My dad believed that family came first. He wasn't a wealthy man. He was disabled for nearly 30 years. His family was his prized possession. To carry on the family name was, in part, to care for your family. That must be a priority. 
Professional success is part of that too. I learned when I was interning at my local newspaper that my grandfather received an award from my hometown's Chamber of Commerce. He was involved in the local business community and earned that recognition. Before my father could no longer work, he was successful salesman for an insurance company. He received awards for his work. 
It must be something about this name that I carry with pride. In more than 10 years as a journalist, I've received nearly 40 awards. 
There have been many moments throughout my career when I think of what my dad would say about my daily activities. He was a political junkie and would've loved to hear my stories — the times I covered current and former presidents, my interview with Donald Trump and all of the congressional campaigns I've reported on over the years. When I think of all I've done, I know there's only one other person who would've loved it as much as I do, and that's my dad. 
Even though I didn't get to say goodbye to my dad, I'm confident that he would be proud of me. He said as much on the eve of my college commencement ceremony. I'm sure the message would've been the same in our last conversation. 
There is still a lot for me to do. If there is anything this pandemic has shown it's that there is more work for journalists to do. At home, I would like to be a dad one day. 
Carrying on the family name is a lifelong mission. It's what my grandfather asked of me and my dad concurred. 
I will continue to be a good man. I will continue my work. That's what my dad would want. 
Politics reporter Robert Harding can be reached at (315) 282-2220 or robert.harding@lee.net. Follow him on Twitter @robertharding.
Be the first to know
Get local news delivered to your inbox!