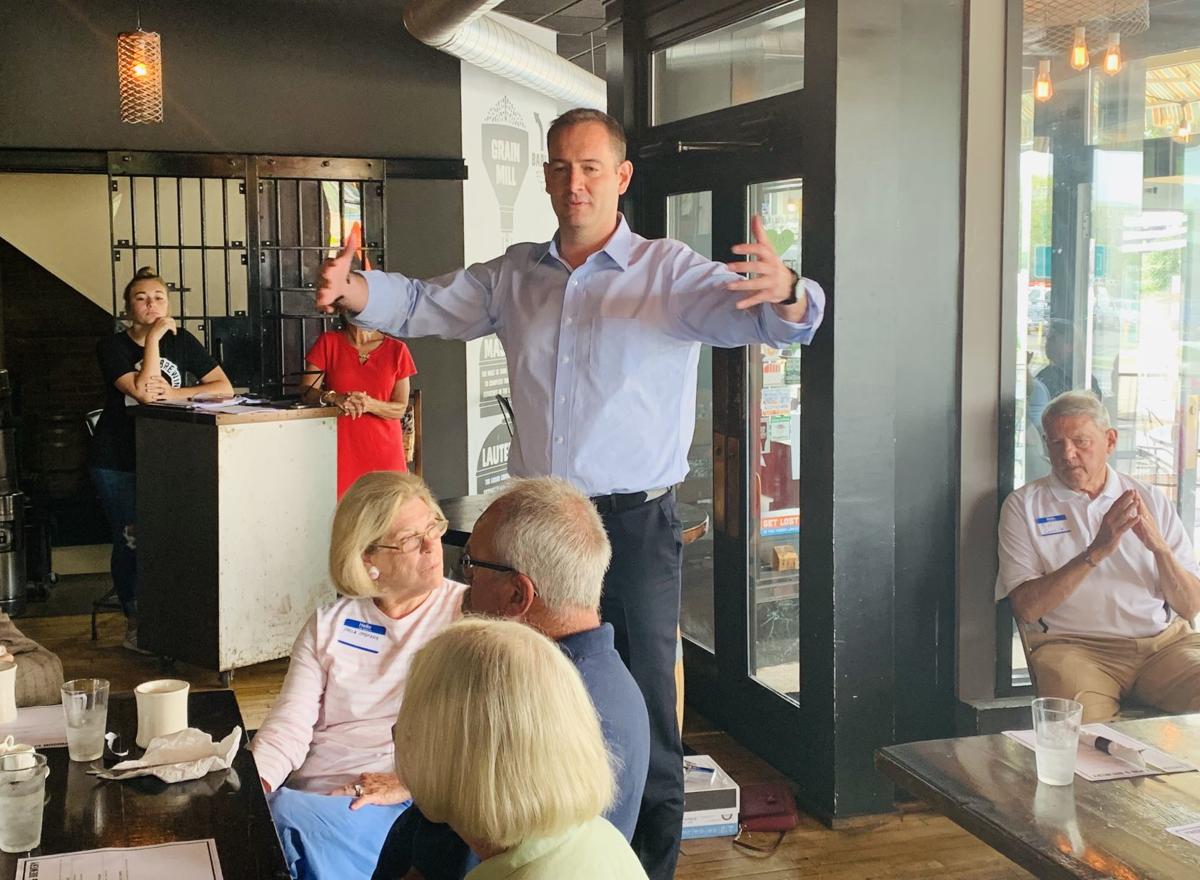 A second Onondaga County legislator is supporting Democratic candidate Francis Conole in the 24th Congressional District race. 
Onondaga County Legislator Christopher Ryan, who represents parts of Syracuse and the town of Geddes, endorsed Conole, D-Syracuse, for Congress. 
Ryan joins fellow Onondaga County Legislator Peggy Chase in supporting Conole's congressional bid. Chase, who chairs the 5th Ward Democratic Committee in Syracuse, endorsed Conole in May. 
In a statement, Ryan said he decided to support Conole because it's "time for fresh leadership and new ideas in Washington." He mentioned Conole's willingness to challenge the National Rifle Association and support proposals, such as an assault weapons ban, to reduce gun violence. 
"(Conole) served our country in the toughest of circumstances, both on the ground in Iraq and at the Pentagon as a policy adviser, and will deliver real results for us here at home," Ryan said. "He is also the best candidate to take back our congressional seat next fall." 
Conole is a 2001 graduate of the U.S. Naval Academy. He served in various roles during his military career, which included a year-long deployment with Army special forces to Iraq. He was an intelligence officer and later worked at the Department of Defense as a policy adviser. 
Conole welcomed Ryan's support and praised the lawmaker for his eight-year career as an Onondaga County legislator. 
"Chris continues to be a champion for working families, students, seniors and organized labor in our community, and I look forward to working with him to support the people of central New York," Conole said. 
Conole is one of three Democrats vying for the party's nomination to challenge Republican U.S. Rep. John Katko in the 24th Congressional District race. Dana Balter, who was Katko's opponent in 2018, and Roger Misso are the other Democratic candidates. 
Balter, D-Syracuse, and Conole have announced endorsements early in the race. Democracy for America, a national progressive organization, and EMILY's List, a group supporting pro-choice Democratic women, endorsed Balter in June. 
In the first fundraising quarter for the three candidates, Conole topped the field by raising more than $226,000 between April 1 and June 30. Balter raked in $190,919 in the three-month period. 
Misso, a U.S. Navy veteran who grew up on the Cayuga-Wayne county line, raised $167,406. 
A Democratic primary is likely in the 24th district. Democratic committees from Cayuga, Onondaga, Oswego and Wayne counties will meet early next year to designate a candidate in the race for Congress. But that won't prevent candidates who don't receive the designation from forcing a primary. 
The primary election date is Tuesday, June 23, 2020. 
Online producer Robert Harding can be reached at (315) 282-2220 or robert.harding@lee.net. Follow him on Twitter @robertharding.