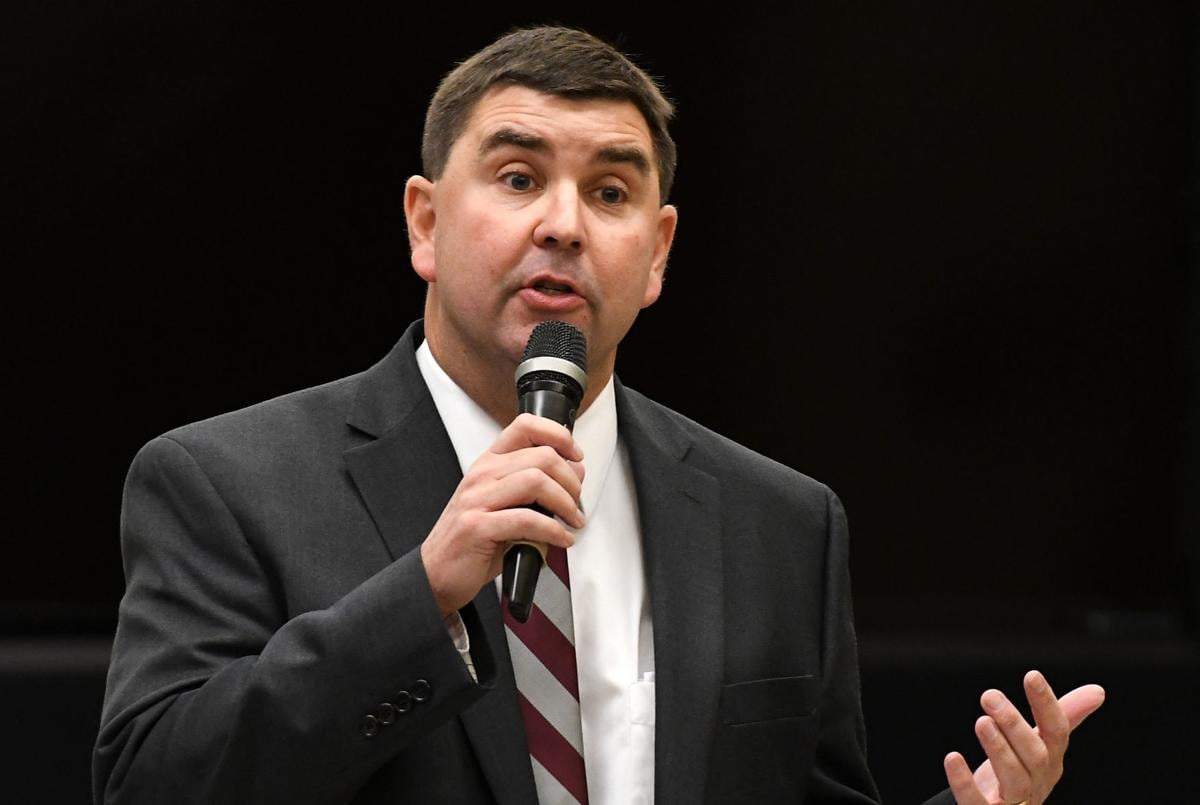 In September, John Mannion said he was considering another run for state Senate. It didn't take him long to make his decision, but he wanted to wait until after the local election to announce his plans. 
Mannion, D-Westvale, will again seek the Democratic nomination in the 50th Senate District. He was the Democratic candidate in 2018 when he lost to Bob Antonacci, a Republican. Antonacci won the state Senate race by 2,332 votes. 
A formal announcement is coming next week. Mannion will launch his campaign at 10 a.m. Wednesday, Nov. 13, at Schiller Park in Syracuse. 
"We've been thinking about it for a long time and actually decided a while ago," Mannion said in a phone interview Thursday. "We didn't want to steal anybody's oxygen that was running (in local elections). We waited." 
There's a reason why Mannion is launching his campaign days after the 2019 election. Antonacci was a candidate for state Supreme Court judge and it appears he won one of three seats in the 5th Judicial District. He received the second-most votes of the five candidates in the race. 
Antonacci will have to resign his state Senate by Jan. 1. That will create a vacancy and Gov. Andrew Cuomo could call a special election. If he does, the earliest it would occur is mid-March. 
Cuomo commented on a possible special election Wednesday when asked by reporters in Albany about the 50th district race. He said it's his "inclination" to call a special election, but he didn't reveal what date he prefers. 
One potential date: April 28 — the day of the New York presidential primary. 
"We know we got to be ready to go because we're expecting a special election," Mannion said. 
A biology teacher at West Genesee High School in Camillus, Mannion has been involved in teachers' unions — he heads the West Genesee Teachers' Association — and is a proponent of equitable aid for school districts across the state, including in central New York. 
He has other priority issues, including hospital funding, combating harmful algal blooms and addressing public corruption in state government. 
Mannion said he learned a lot from his 2018 campaign for state Senate. It was the first time he was a candidate for public office. 
"I'd never run for anything before and this is a big seat to run for," he said. "I had very low name recognition and although I have a lot of community connections, I did not necessarily have those political connections. I had to establish those and I had to learn the process. I'm a quick learner and I think I did a pretty good job at that. I don't have those concerns again." 
With Antonacci's likely departure, the 50th district race will attract a lot of attention. It was an expensive race in 2018 — nearly $3 million was spent by candidates and outside groups — but that could be topped as both parties value the seat. 
For Republicans, they want to retain the seat they've held for more than 50 years. It was an open seat in 2018 because longtime state Sen. John DeFrancisco, a Republican, decided to retire. Antonacci kept the district in the GOP's column. 
Like it was in 2018, the 50th district is a high priority for Democrats who want to pad their majority in the state Senate. Democrats hold 40 of the 63 seats in the chamber.
It's possible that Mannion could run in three elections next year. A special election is likely in the spring, and there could be a primary in June to determine the party's nominee for the November general election. 
"This is part of the reason why we're getting ready now to make sure we're prepared for all those things," Mannion said. 
The 50th Senate District is comprised of several Onondaga County towns, a portion of Syracuse, most of Auburn and the towns of Brutus, Cato, Ira and Sennett in Cayuga County. 
Online producer Robert Harding can be reached at (315) 282-2220 or robert.harding@lee.net. Follow him on Twitter @robertharding.