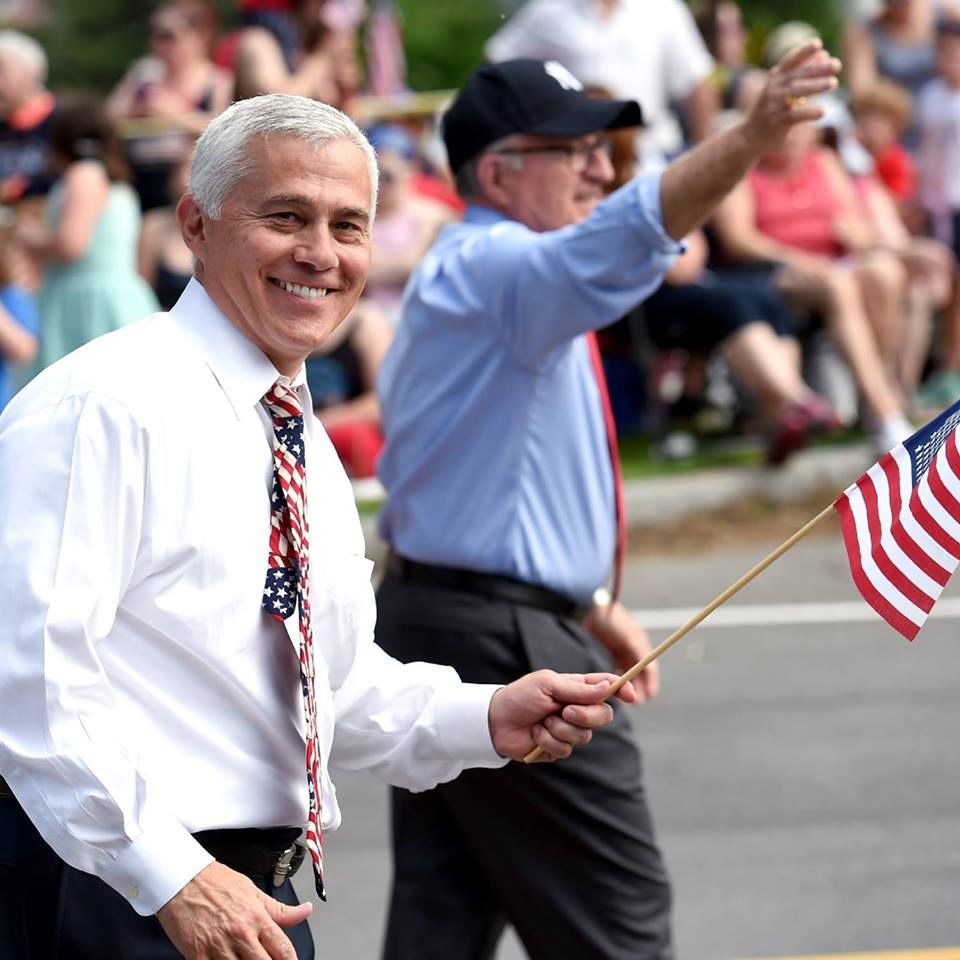 Onondaga County Comptroller Bob Antonacci will likely have a fourth ballot line in the 50th Senate District race. 
Antonacci, a Republican, submitted petitions to the state Board of Elections establishing the Upstate Jobs line. He collected approximately 4,000 signatures, according to his campaign. He needed 3,000 valid signatures to form the independent ballot line. 
The Upstate Jobs Party was created by businessman Martin Babinec, who ran for the 22nd Congressional District seat in 2016. But the party doesn't have automatic ballot status in New York, which means candidates must file independent petitions for the Upstate Jobs line. 
Antonacci, who will appear on the Republican, Conservative and Independence lines, said the goal of the party is to raise awareness about the need for jobs in central New York. 
"New York City has gotten enough attention and enough resources from the politicians in Albany," he said in a statement. "It's time for Governor Cuomo and the state Legislature to start focusing on 'Upstate Jobs' for a change." 
The fourth ballot line could help Antonacci in what is expected to be one of the most competitive state Senate races. His opponent is John Mannion, an Advanced Placement biology teacher at West Genesee High School in Camillus. Mannion is running on the Democratic, Women's Equality and Working Families lines. 
Mannion was endorsed by the state Reform Party, but a judge removed him from the line after Antonacci alleged that Mannion's campaign committed fraud. However, there will be a primary for the party's nomination. Antonacci's supporters filed an opportunity to ballot, which allows write-in votes for the Reform Party nod. 
The primary election is Thursday, Sept. 13. 
Ian Phillips, a spokesperson for Mannion's campaign, criticized Antonacci's announcement that he created a new ballot line to run on in November. 
"After 15 years of running for office it's clear that the only job that career politician Bob Antonacci cares about is what his next one will be," Phillips said. "Working people know who stands with who. That is why every organization that represents CNY's working people, from teachers to police and from electricians to nurses, stands with John Mannion." 
Both major parties view the 50th district race as a high priority. It's a pickup opportunity for Democrats, while Republicans hope to retain the seat that state Sen. John DeFrancisco has held for more than 25 years. 
DeFrancisco, R-DeWitt, announced earlier this year that he wouldn't seek re-election. 
Antonacci, Onondaga County's chief fiscal officer since 2008, has said his focus is making New York more affordable and providing more opportunities for residents of the 50th district. 
"I'm focused on creating upstate jobs so our families have a shot at a more secure and prosperous future," he said. "I'm going to fight like hell for upstate jobs." 
Be the first to know
Get local news delivered to your inbox!