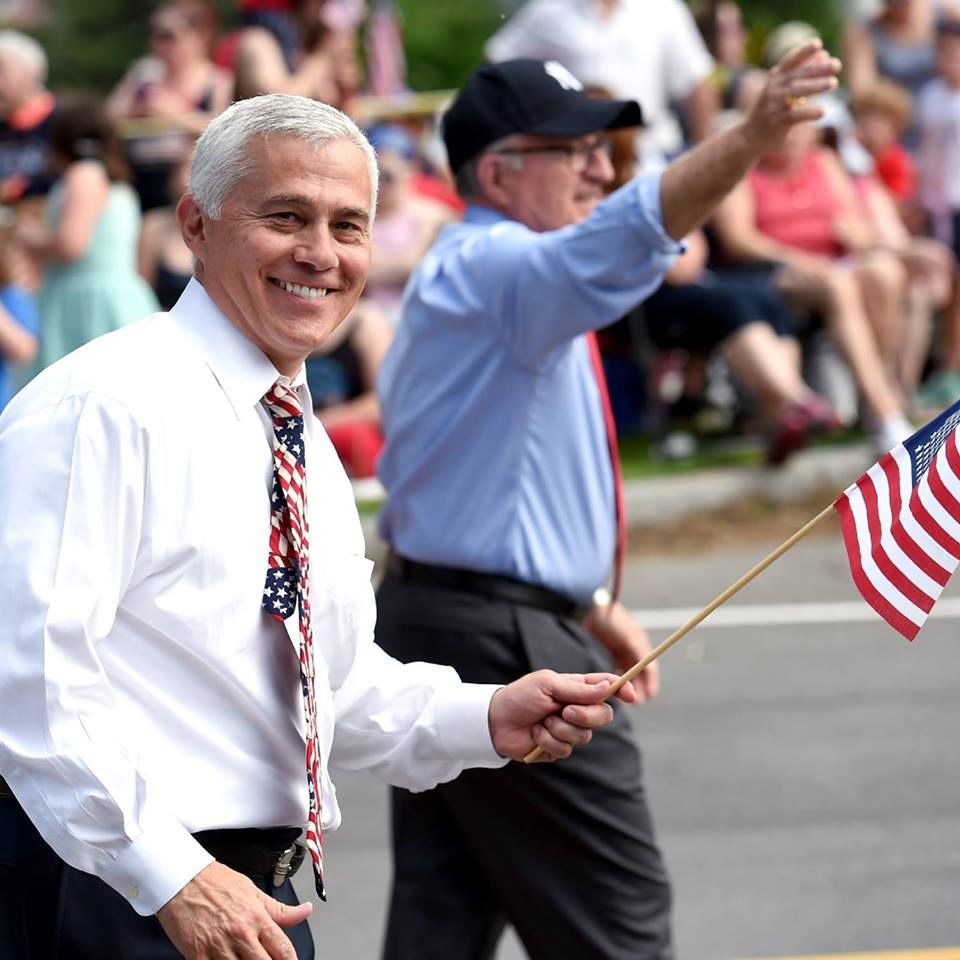 Onondaga County Comptroller Bob Antonacci, a Republican vying for the 50th Senate District seat, wants to make the property tax cap permanent if elected to represent Cayuga and Onondaga counties. 
Antonacci reiterated his support for the property tax cap in a statement released Wednesday. He highlighted the benefits of the cap, which was enacted in 2011. He cited estimates showing that taxpayers have saved $37 billion since the cap was implemented. 
The cap limits tax levy growth to 2 percent or the rate inflation, whichever is less. 
Members of both parties support the property tax cap. But Senate Republicans have been pushing to make the tax cap permanent. Senate Majority Leader John Flanagan made it a top priority entering the legislative session this year, but an agreement wasn't reached. 
The property tax cap is set to expire in 2020. The state Legislature could make it permanent, extend it for a set period of time or let it lapse. 
"The Albany politicians shouldn't be making it any harder for local families who want to live and work in upstate New York, they should be bending over backwards to reduce their taxes and promote greater affordability," Antonacci said. 
In his statement, Antonacci urged his Democratic opponent, John Mannion, to support making the property tax cap permanent. Mannion told The Citizen last week that he supports continuing the property tax cap. But he hasn't said whether he would vote to make it permanent. 
Mannion noted that the property tax cap advanced in the state Legislature because of support from state Assembly Democrats and the advocacy of Gov. Andrew Cuomo, a Democrat who made the tax cap a top priority in his first term. 
"We have to be very careful with the money that we spend and we have to be very careful about implementing any other taxes," Mannion said. "The tax cap has done its job of slowing the exponential growth of property taxes and we need that." 
Despite its benefits, there has been criticism of the property tax cap from municipal and school district leaders. Because of how the cap works, it can place budgetary constraints on local governments and school districts. 
But for Antonacci, the benefits outweigh the costs. He's a local government official who has seen the property tax cap work. He said making the property tax cap will be one of his top priorities. 
"Middle-class taxpayers are depending on it," he said. "Businesses who want to create jobs for workers are depending on it. Ensuring the property tax cap never goes away is essential to creating a future for them right here in central New York." 
Be the first to know
Get local news delivered to your inbox!