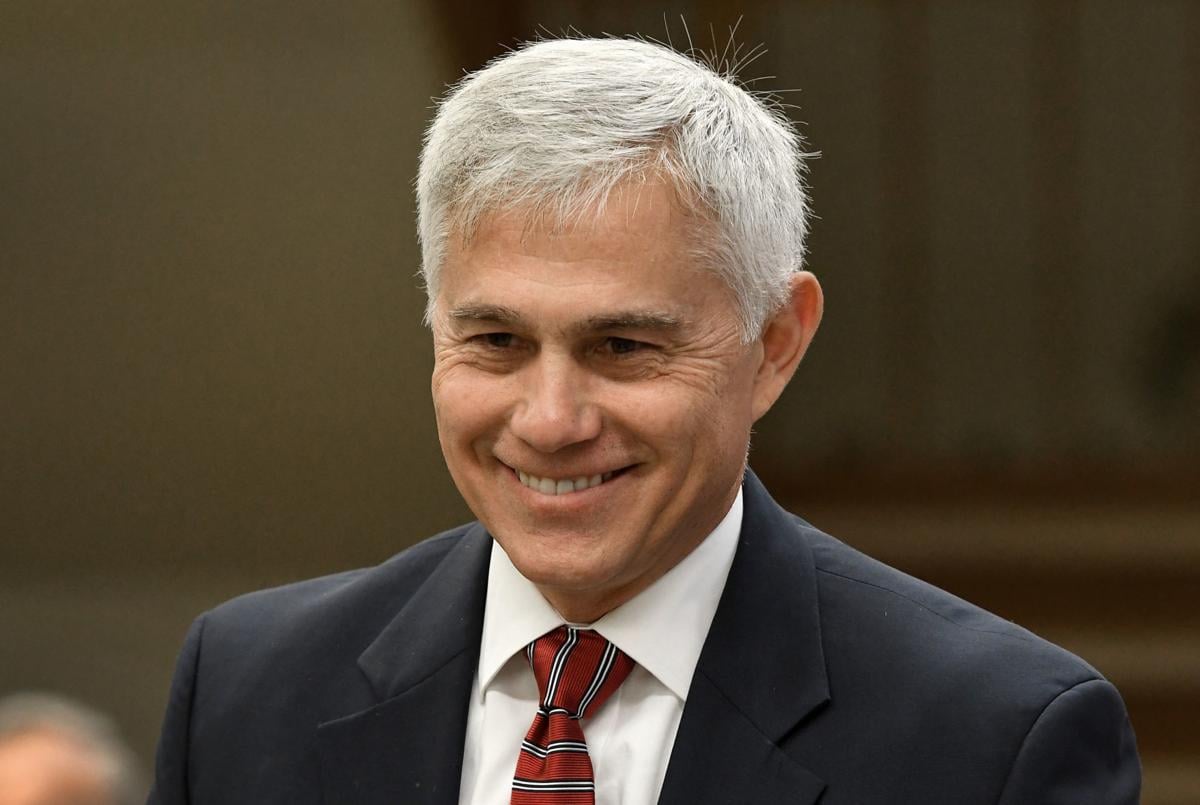 With one sentence, Bob Antonacci concludes his stint as a New York state senator. 
Antonacci on Monday submitted a resignation letter to Secretary of the Senate Alejandra Paulino. The letter reads, "I hereby resign as New York State Senator for the 50th Senate District effective December 31, 2019 at 11:59 p.m." 
The resignation follows Antonacci's win in a five-way race for three seats on the state Supreme Court. He received the second-most votes in the election. 
To become a judge, Antonacci had to resign from the state Senate. He represented the 50th district, which covers portions of Cayuga and Onondaga counties, since January 2019. He succeeded state Sen. John DeFrancisco, who retired at the end of 2018 after representing the Syracuse-area district for more than a quarter-century. 
Antonacci's departure creates a vacancy and it's likely that a special election will be called to fill the seat. If Gov. Andrew Cuomo calls a special election, it must be held within 70-80 days. The earliest a special election could be held is mid-March, although it's possible Cuomo will wait to call the special election for April 28 — the same date as the New York presidential primary. 
Democrats in Cayuga and Onondaga counties designated John Mannion to run in a potential special election. Mannion, a West Genesee High School teacher, narrowly lost to Antonacci in the 2018 race. 
You have free articles remaining.
Republicans haven't named a candidate. One GOP official who has expressed interest in the race is Cayuga County Legislator Tim Lattimore, who told The Citizen in November that he's exploring a run for state Senate. 
The 50th district race will be a priority for both parties. Republicans want to retain the seat as they attempt to regain control of the state Senate. For Democrats, who hold 40 of 63 seats in the chamber, the 50th would be another pickup after several gains in the 2018 election. 
As the parties prepare for a special election, Antonacci will be adjusting to his new position. He participated in a swearing-in ceremony at Le Moyne College Monday. He will participate in judge school for the first few weeks of January before hearing cases. 
Antonacci told The Citizen that he will handle matrimonial matters, including custody disputes and distribution of assets, in Onondaga County. He views the judgeship as an extension of his public service career. Before serving as a state senator, he was Onondaga County comptroller for 11 years. 
"We are in the customer service business," Antonacci said. "These are constituents. That's no different than any other elected official. Our job is to help taxpayers that are involved in a Supreme Court case get through the matter quickly, efficiently and fairly." 
Antonacci planned to remain in the state Senate. But after the passing of his mentor, Judge James Tormey, he decided to run for a state Supreme Court judgeship. Judges serve 14-year terms and earn $210,900 annually. 
Online producer Robert Harding can be reached at (315) 282-2220 or robert.harding@lee.net. Follow him on Twitter @robertharding.