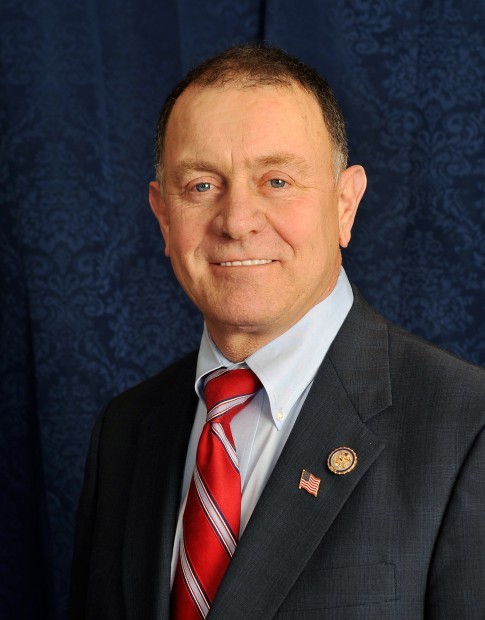 The House of Representatives approved legislation sponsored by Rep. Richard Hanna, R-Barneveld, that would allow an American flag to be presented to the family of a federal civilian employee who is killed while on the job.
"This is a modest, but significant benefit to honor federal civilian employees who work within our country and in countless overseas posts," Hanna said in a news release. "Ours is a grateful nation, one that values the sacrifices made in honor of this country. A life can never be repaid, but it can be honored."
Fellow New York Rep. Maurice Hinchey was an original co-sponsor of the measure and shared his thoughts on the legislation in a statement released Wednesday.
"Thousands of federal civilian employees who have sworn an oath to defend the flag have died while performing their official duties," Hinchey said. "Passing this bipartisan bill will allow that sacrifice to be honored through the presentation of an American flag. It is a fitting tribute, which demonstrates our nation's gratitude for those who paid the ultimate price in service to country." 
You have free articles remaining.
This vote was originally scheduled for September, but was pushed back when Hanna couldn't make it to Washington D.C. in time because of bad weather.
But concerns were addressed in the bill to ensure that American flags would be presented to the next of kin of federal civilian employees killed on the job "criminal act, terrorism, natural disaster, or an extraordinary event as determined by the President," according to Hanna's news release. 
According to Hanna's office, he worked with the American Legion to address their concerns.
Here is a video of Rep. Hanna speaking in support of the Civilian Service Recognition Act on the floor of the House Wednesday: