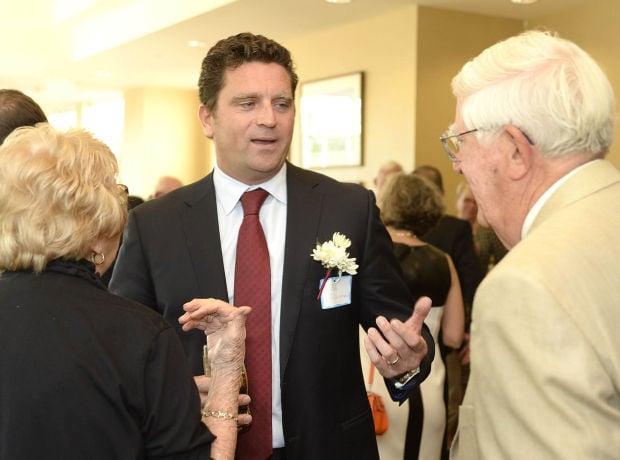 An Auburn native who is now a successful investment banker played a role in setting up a recent fundraiser in New York City for a Republican presidential candidate. 
Bob Foresman, who leads Barclays' operations in Russia, helped organize the event on Oct. 16 in support of former Florida Gov. Jeb Bush, one of several Republicans vying for the party's presidential nomination. 
Foresman is an Auburn High School graduate. He holds a certificate from the Moscow Energy Institute and degrees from Bucknell University and the Harvard University Graduate School of Arts and Sciences. 
Before joining Barclays, Foresman held positions with the International Finance Corporation, Dresdner Kleinwort Wasserstein and Renaissance Capital.
Foresman, who spent most of his professional life living in Russia and Ukraine, now lives in Rye, New York with his wife, Luda. The couple has five children. 
At the Oct. 16 fundraiser, Foresman posed for a photo with Bush and three fellow Auburn natives — Brett Devine, Terry Lattimore and Mike Nolan. 
Photo caption: Auburn native Bob Foresman helped organize an Oct. 16 fundraiser in New York City for Republican presidential candidate Jeb Bush. Pictured, from left, is Foresman, Mike Nolan, Bush, Brett Devine and Terry Lattimore. Like Foresman, Devine, Lattimore and Nolan are Auburn natives.
Be the first to know
Get local news delivered to your inbox!