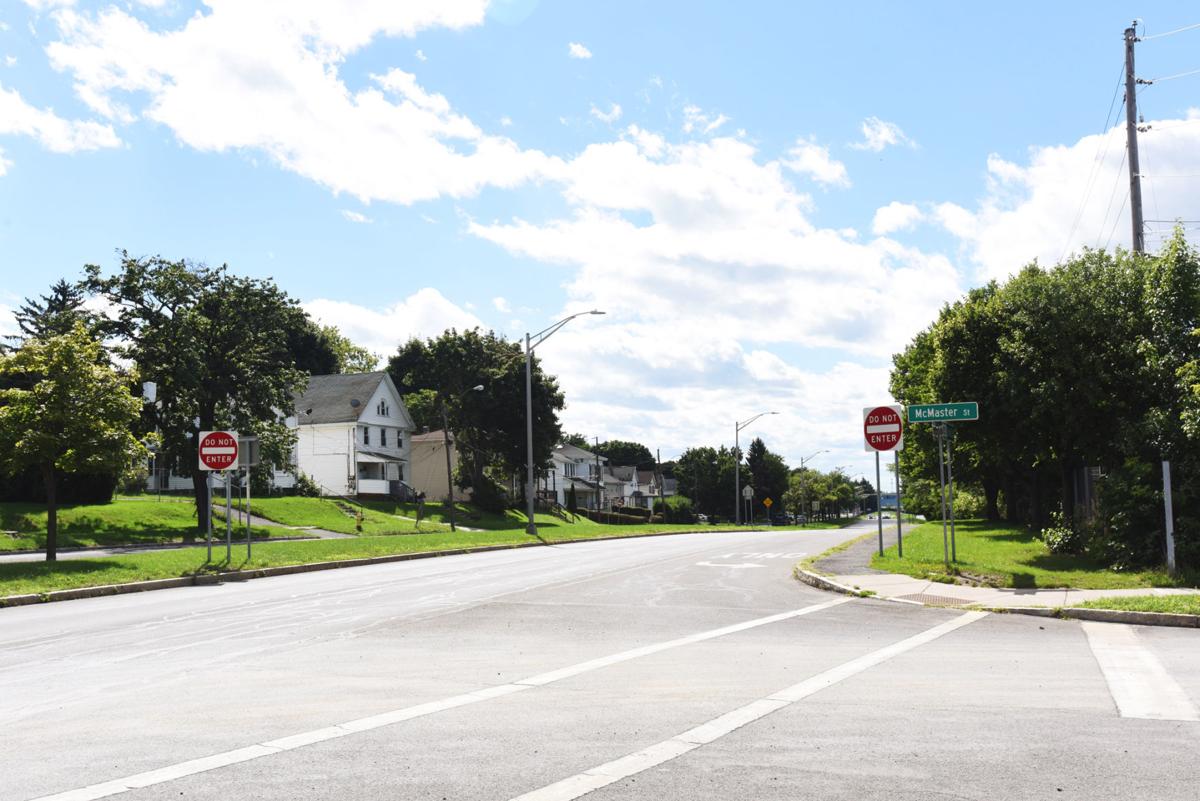 Two of Auburn's state representatives criticized Gov. Andrew Cuomo after he vetoed a bill that would've increased arterial maintenance funding for New York cities. 
State Sen. Pam Helming and Assemblyman Gary Finch noted the legislation had bipartisan support in the state Legislature. The Assembly passed the measure by a 144-0 vote and it cleared the Senate by a 62-0 margin. 
Auburn officials pushed for the change because the reimbursement rate hasn't increased since 1987. The city, which maintains more than 197,000 square yards of arterial highway, receives 85 cents per square yard from state and an additional 10 cents per square yard if the pavement is on a bridge. 
The bill would've raised the reimbursement rates to $1.87 per square yard of pavement area and provided an additional 20 cents per square yard for sections of the road on bridges. 
A bill that received unanimous support in the state Legislature to increase arterial mainten…
That would've been a significant boost for Auburn. Under the existing formula, the city receives $167,642 from the state to maintain the arterial. The bill vetoed by Cuomo would've increased funding to approximately $368,000 annually. 
You have free articles remaining.
Cuomo explained last week that he vetoed the legislation because it would "significantly increase state expenditures" and believes the issue should be addressed during budget talks. But Finch, R-Springport, said it would be a "modest investment" for the state. 
"For local motorists, local taxpayers and local businesses, it's transformational," Finch said. 
Helming, R-Canandaigua, agrees. She called Cuomo's veto "a disappointment." 
"However, Assemblyman Finch and I will continue to work with (Auburn Mayor Michael Quill) to advocate for infrastructure funding and other critical support for Auburn," she said. "Together, we can continue Auburn's renaissance and enhance the quality of life for everyone in our community." 
Auburn officials joined representatives from other cities in urging the state's legislative leaders, Assembly Speaker Carl Heastie and Senate Majority Leader Andrea Stewart-Cousins, to support the legislation. 
In April, Auburn city councilors passed a resolution asking the state to raise the arterial highway maintenance reimbursement rate. 
Quill told The Citizen that he thinks the bill remain a priority for the city. 
"It really hurts the city," Quill said. "We've been pursuing this for as long as I've been the mayor. We maintain the state's highways, but we're not reimbursed at a practical rate. We understand the governor is trying to cut costs where he can, but some things are necessary." 
Online producer Robert Harding can be reached at (315) 282-2220 or robert.harding@lee.net. Follow him on Twitter @robertharding.