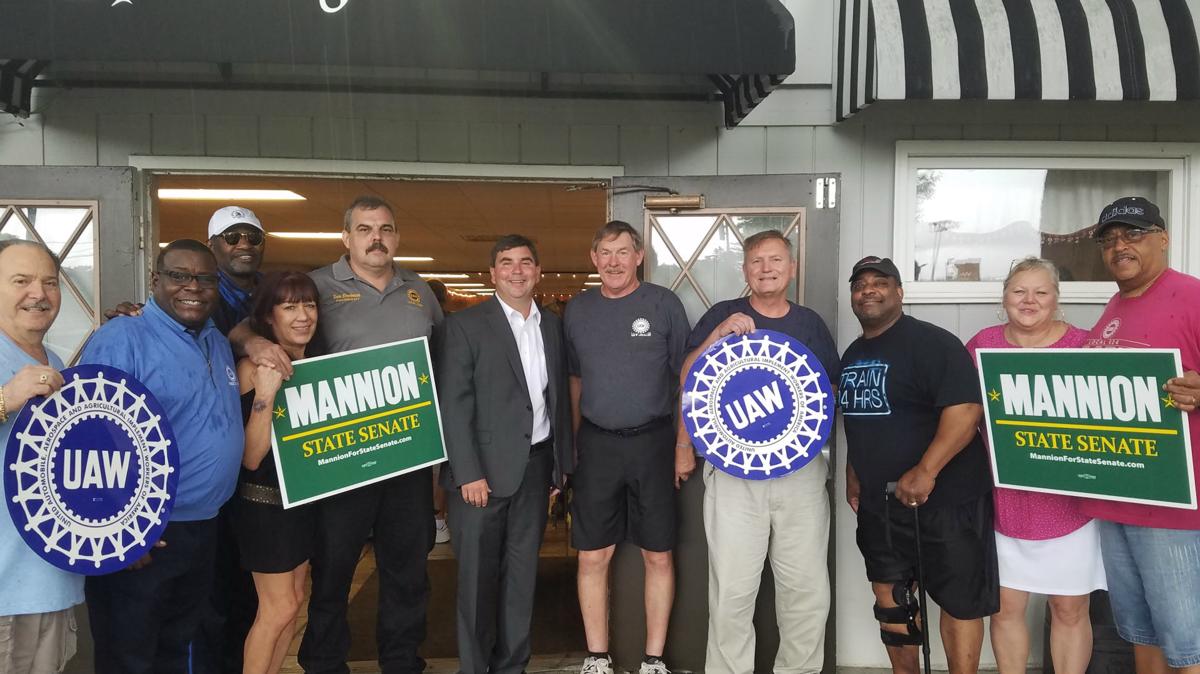 John Mannion collected another union endorsement in the 50th Senate District race. 
United Auto Workers Region 9, which represents members in central and western New York, New Jersey and most of Pennsylvania, backed Mannion, D-Westvale, for state Senate. 
Mannion is running to succeed retiring state Sen. John DeFrancisco, a Republican. The GOP candidate in the race is Onondaga County Comptroller Bob Antonacci. 
John O'Hara, chair of UAW Local 624 in Syracuse, called Mannion "a proven fighter."
"We are proud to stand with John Mannion and endorse his state Senate campaign," O'Hara said. 
Labor groups are familiar with Mannion. As an Advanced Placement biology teacher at West Genesee High School in Camillus, he is president of the West Genesee Teachers Association and is a member of the Onondaga County Teachers Association. 
Last year, he helped NYSUT's efforts in central New York to oppose the constitutional convention ballot question. 
In a statement reacting to the UAW's support, Mannion highlighted the need for organized labor. 
"I will stand up for the hardworking men and women who make central New York great, and with their support I know we will win in November," he said.