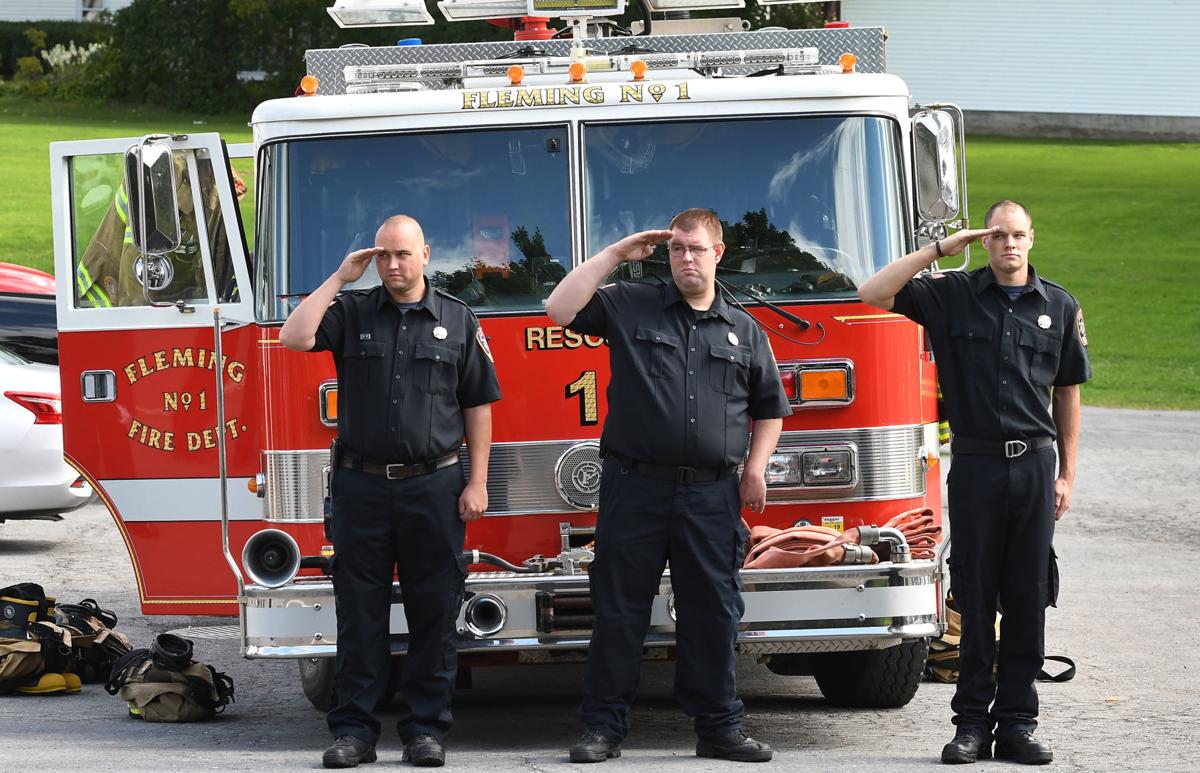 A fire department in Cayuga County is among five to receive a share of nearly $832,000 in federal funding announced Friday by U.S. Sens. Kirsten Gillibrand and Chuck Schumer. 
Fleming Fire Department No. 1 received $23,714.28 to buy thermal imaging cameras. The cameras will help locate victims in dangerous conditions, according to a news release. 
"We thank the senators for their continued support," Fleming Fire Department No. 1 Chief Scott Kehoe said. 
The largest grant went to the Scriba Volunteer Fire Department in Oswego. The department will get $648,181.81 to purchase self-contained breathing apparatus compressors. 
You have free articles remaining.
The Cortlandville Fire District in Cortland County was awarded $85,159.09 to replace a fire hose. The Fulton Fire Department in Oswego County secured a $49,953.33 grant to buy new equipment to wash and dry firefighters' protective gear. 
Gillibrand's office noted that the senator wrote a letter of support asking the Department of Homeland Security to approve the funding request. 
"Every day, our first responders put their lives on the line to keep our communities safe," Gillibrand said. "I am proud to announce this funding for five fire departments in central New York which will firefighters respond to emergencies safely and efficiently." 
Rounding out the grants is $24,952.38 for the DeWitt Fire District in Onondaga County. The fire department will use the funding to buy self-contained breathing apparatus compressors and allow the district to become a primary fill station for neighboring departments, according to the senators. 
The funding was available through the Assistance to Firefighters Grant Program. The program is administered by the Federal Emergency Management Agency, which is overseen by the Department of Homeland Security. 
"It is essential that we provide our firefighters with the equipment they need to stay safe on the job," Schumer said. "Our first responders in central New York and across the state are our local heroes and our first line of defense for safety and security — it is critical that we do all we can to ensure that they are well equipped and prepared to take on any emergency." 
Online producer Robert Harding can be reached at (315) 282-2220 or robert.harding@lee.net. Follow him on Twitter @robertharding.