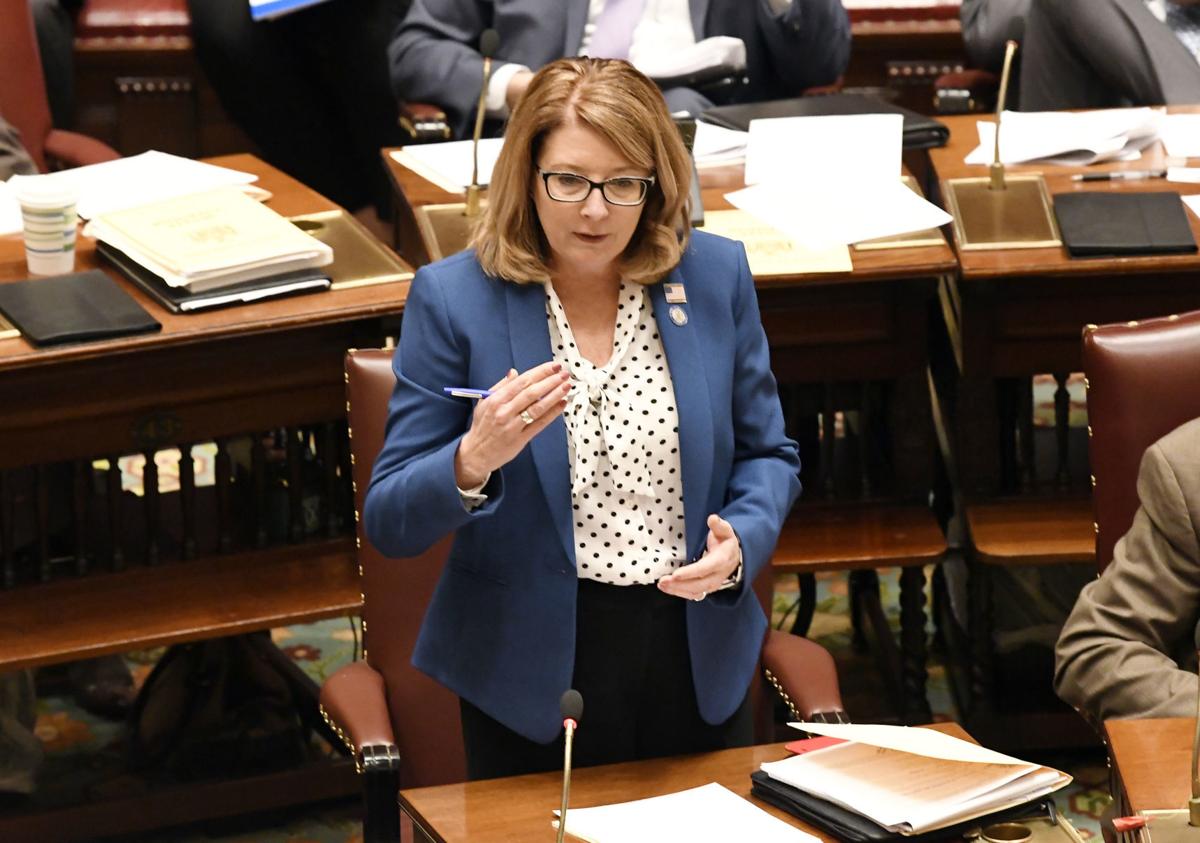 The five members of Cayuga County's state legislative delegation received high scores in the New York Conservative Party's annual ratings released Thursday. 
State Sen. Pam Helming, a Canandaigua Republican who represents a portion of Auburn and several Cayuga County towns, had a near-perfect score of 96. She had the highest rating among Cayuga County's representatives. 
State Sen. Jim Seward, whose district includes the Cayuga County towns of Locke, Moravia, Niles, Owasco, Sempronius and Summerhill, received a score of 92 from the party. State Sen. Bob Antonacci earned an 88. Antonacci represents most of Auburn and the towns of Brutus, Cato, Ira and Sennett. 
Assemblymen Brian Manktelow and Gary Finch, received scores of 88 and 72. 
Five state legislators received perfect scores from the Conservative Party. State Sens. Daphne Jordan, Thomas O'Mara and Robert Ortt were the top scorers in the Senate, while Assemblymen David DiPietro and Kieran Michael Lalor had perfect marks in the Assembly. 
"A review of the bills used this year will show New Yorkers how out of touch the legislature is with the average citizen; many are costly and others will show how they help New Yorkers," said Gerard Kassar, chairman of the state Conservative Party. 
The state Conservative Party analyzed votes on 25 bills that passed both houses of the state Legislature. The votes were on measures the party largely opposed, including legislation to ban offshore oil and gas drilling, a bill to allow undocumented immigrants to obtain driver's licenses, the farmworkers' labor rights bill and the budget bill that contained provisions to eliminate cash bail for most crimes. 
The state Senate, which is now controlled by Democrats, had an overall score of 40% — down from 55% in 2018 when Republicans held a majority of seats. The state Assembly's rating was 36%, down from 42% in 2018. 
The party noted that Conservative Party-backed state senators had an average score of 86% — an increase of 17 percentage points over last year's average. 
Online producer Robert Harding can be reached at (315) 282-2220 or robert.harding@lee.net. Follow him on Twitter @robertharding.