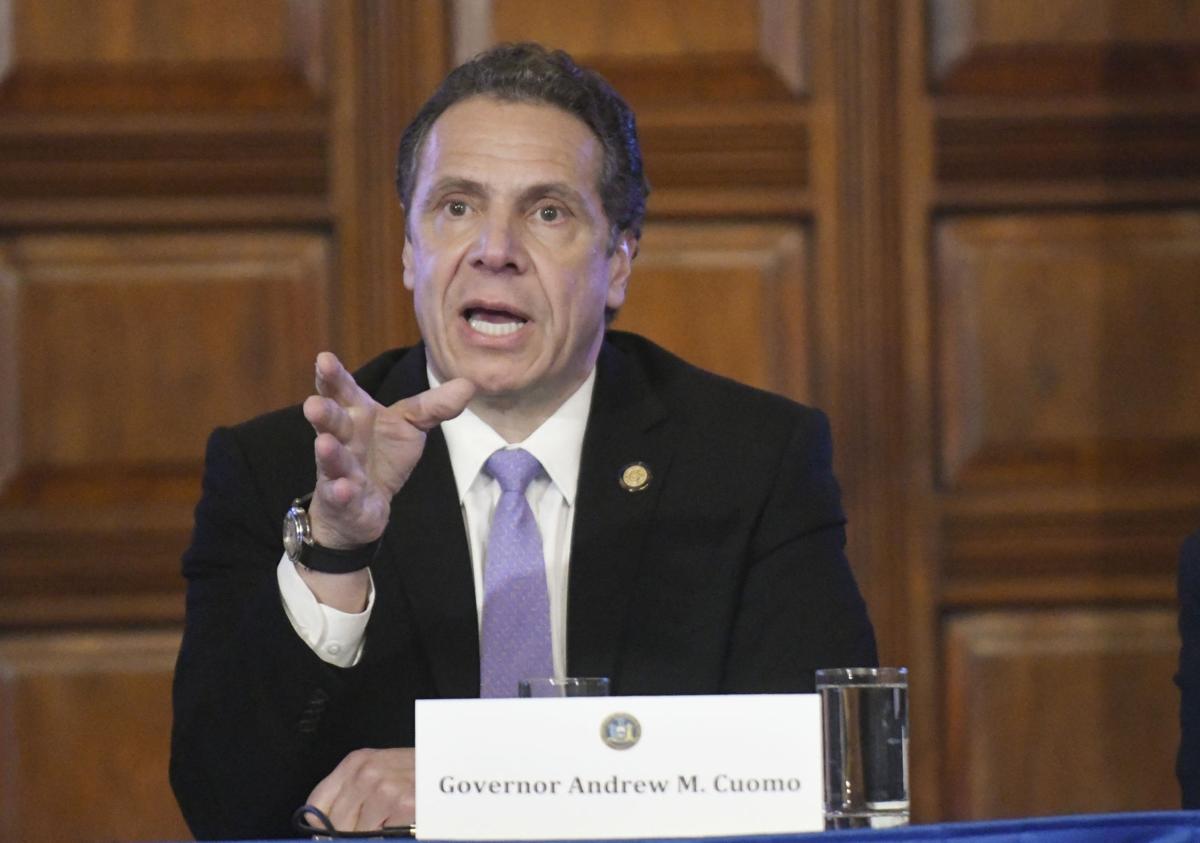 A union representing the state's corrections officers slammed Gov. Andrew Cuomo for his comments Tuesday about a proposal to raise the age of criminal responsibility in New York.
Cuomo issued a statement reiterating his support for raising the age of criminal responsibility to 18 — a change that would ensure that 16- and 17-year-olds aren't processed as adults. 
AUBURN — Nearly 200 corrections officers gathered outside Auburn Correctional Facility Wedne…
"This unfair practice places some of our youngest New Yorkers in a prison system where they are more likely to be assaulted, to be injured by prison staff and to commit suicide than their peers processed as juveniles," Cuomo said. "They are also far more likely to be re-arrested and re-incarcerated." 
The suggestion by Cuomo that young inmates are more likely to be "injured by prison staff" led to a fiery response from the New York State Correctional Officers Police Benevolent Association, which represents corrections officers and other staff at state prisons. 
The union called Cuomo's "completely unacceptable." 
"There is not one single case in which a member of NYSCOPBA has been disciplined in an abuse allegation made by a 16- or 17-year-old inmate," the union said. "Instead of making ambiguous statements without any support, the governor needs to provide factual information to back up his claims before maligning corrections officers who work hard to keep our communities safe." 
You have free articles remaining.
NYSCOPBA accused Cuomo of ignoring violence in prisons, including a nearly 60 percent increase in assaults on staff over the last five years. The union also cited an alleged incident involving a 17-year-old inmate at Hudson Correctional Facility. 
According to NYSCOPBA, the inmate refused a corrections officer's orders and attacked him. Three officers were injured in the ensuing struggle. One of the injured officers received treatment for a broken ankle. 
The incident, NYSCOPBA argued, shows why there's a need for more staffing and new equipment. 
"We hope that the governor will be a partner in this effort to quell the violence that has plagued our prisons," the union said. "Partnership starts with telling the truth, and falsely accusing officers of contributing to the violence that threatens 16- and 17-year-olds in our prisons is far from the constructive conversation that is needed to address the dangers our officers and inmates face."
Jason Elan, a spokesman for Cuomo, said the governor has long supported corrections officers and staff at state prisons. He added that the state has increased staffing at correctional facilities and spent millions on new technology and training since Cuomo took office in 2011. 
According to the governor's office, initiatives spearheaded by the Department of Corrections and Community Supervision, including additional training for staff, led to a 15 percent drop in assaults on staff and a 23 percent decline in staff-related injuries due to assaults by inmates. 
The governor's office also touted the addition of 268 security jobs over the last two years and claimed that the state has maintained an inmate-to-corrections officer ratio of 3-to-1.
While NYSCOPBA took issue with Cuomo's comments, Elan reiterated the governor's support for raising the age of criminal responsibility in New York. 
"The fact remains New York is one of only two states who treat 16- and 17-year-old youths accused of nonviolent crimes as adults," Elan said. "It's time we finally raise the age once and for all." 
Online producer Robert Harding can be reached at (315) 282-2220 or robert.harding@lee.net. Follow him on Twitter @robertharding.