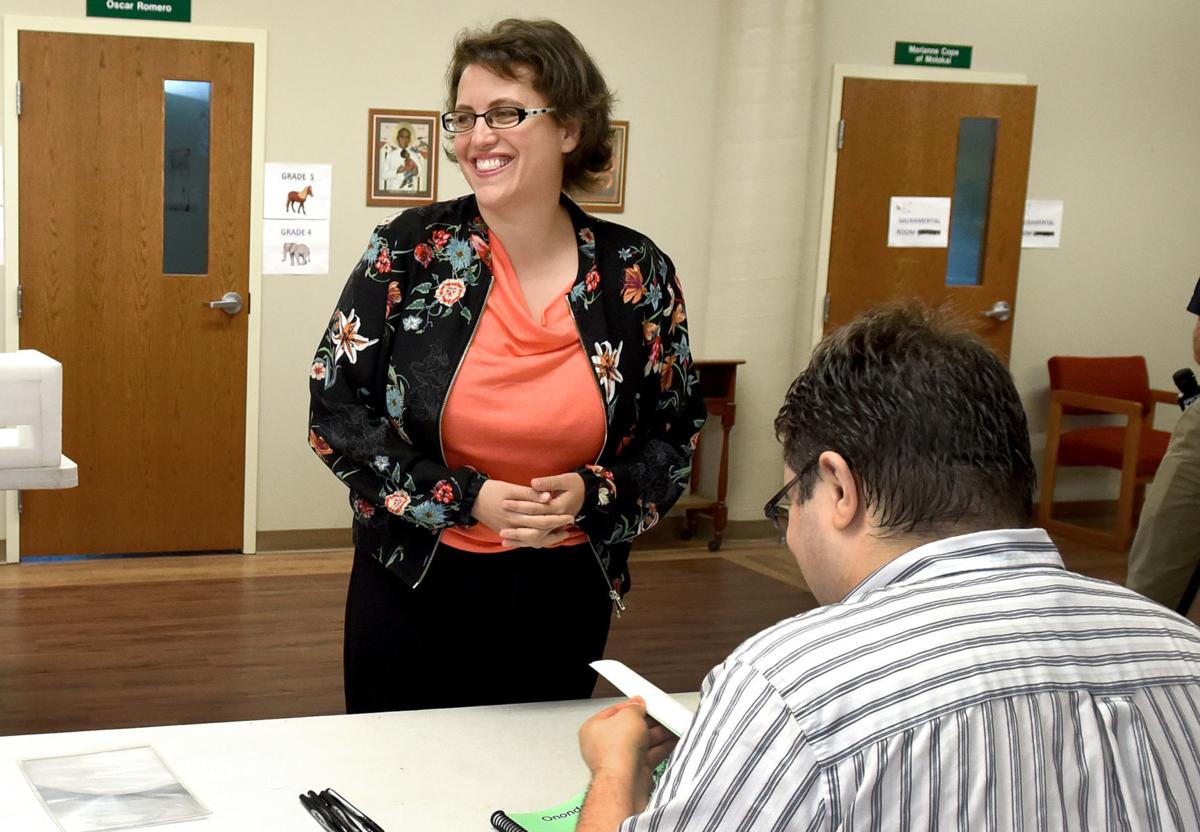 As Dana Balter aims to unseat U.S. Rep. John Katko in the 24th Congressional District race, she will receive a large donation from New York's top Democrat. 
Gov. Andrew Cuomo's campaign will donate $2,700 — the maximum amount allowed for a federal office — to Balter's campaign. She is one of 10 New York House candidates who will receive funds from the governor's campaign committee. 
"Governor Cuomo is laser-focused on flipping the House and the state Senate to protect New Yorkers from Donald Trump and House Republicans who are waging an all-out assault on the people and values of this state," said Abbey Collins, Cuomo's campaign spokesperson. 
There are other actions planned as Democrats work to defeat Republican incumbents. Over the weekend, the Democratic Congressional Campaign Committee opened an office in Syracuse. The office will serve as a hub to support Democratic candidates, including Balter. 
Balter's campaign welcomed the support from Cuomo. 
"We're glad to see the governor working hard to elect a champion for working families like Dana Balter," said Joe Farrell, Balter's campaign manager. 
Chris Martin, a spokesman for the National Republican Congressional Committee, panned Cuomo's involvement in the 24th district race. 
"It's not too surprising, they're pushing the same out-of-touch agenda that's far too liberal for the district," Martin said. "Andrew Cuomo is one of the most unpopular figures out there, and we hope to see as much of him on the campaign trail for Dana Balter as possible." 
Cuomo has made defeating House Republicans a priority in a year when he's seeking a third term as governor and faces a primary challenge from Cynthia Nixon, a progressive activist and actress best known for her role in "Sex and the City." 
Last year, Cuomo railed against Katko, R-Camillus, and three other New York Republicans who voted for a major tax overhaul. He described the vote as "treasonous." 
Cuomo has continued his criticism of Katko this year. In June, he slammed the GOP congressman for supporting "extreme anti-immigrant legislation." The bill backed by Katko was rejected by the House. 
Katko is seeking a third term in Congress. He was first elected in 2014. 
Be the first to know
Get local news delivered to your inbox!