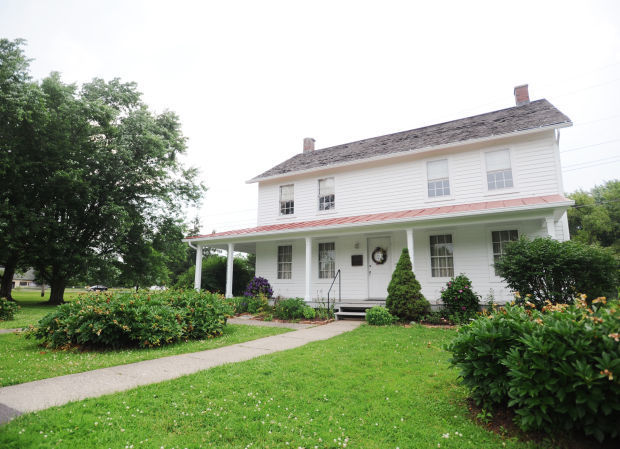 Cuomo said the park, which would include Tubman's home in Fleming and the Home for the Aged and Thompson Memorial AME Zion Church in Auburn, will help boost tourism and honor the abolitionist's contributions to U.S. history. 
"Harriet Tubman continues to be a national symbol for strength, perseverance and freedom, and establishing this national park in her name is an important way to honor that legacy," Cuomo said in a statement. "This park complements New York's rich cultural history, and it provides another opportunity for residents and tourists alike to learn about our past."
Federal representatives and local stakeholders have been advocating for a national park over the past several years. The Tubman parks bill was first introduced in 2008 and reintroduced in the past three Congresses. 
Shortly after the Senate passed the NDAA bill, Cuomo issued a news release which included his statement and comments from other officials, including Maffei, D-Syracuse, Rep.-elect John Katko and local and state officials. 
Here's what federal, state and local elected officials had to say about passage of legislation establishing the Tubman park in Cayuga County: 
Rep. Dan Maffei: "After years of hard work to turn this important legislation into a law, I am incredibly proud to announce that the Harriet Tubman National Historical Park will become a reality. In this nation's great history, the life of Harriet Ross Tubman is certainly a life worth recognition by this Congress and this country. Harriet Tubman lived for freedom, and worked hard to extend freedom to hundreds of others. A century after her death, I am proud to have worked so hard to establish a fitting memorial to her. This national park will preserve Harriet Tubman's legacy, educate current and future generations about her life and work, and also be an economic boon for our region, creating new jobs and attracting much-needed tourism dollars to central New York."
Rep.-elect John Katko: "I commend the New York delegation and Governor Cuomo for championing and passing this bipartisan measure to honor Harriet Tubman's remarkable legacy. The designation of Tubman's home as a national park is a tremendous and long-deserved tribute to our nation's history and to our region. I look forward to continuing to support this project and all of the growing tourism efforts that surround it."
State Sen. Michael Nozzolio: "Harriet Tubman had a significant and profound impact on American History and I am pleased that the U.S. Senate has enacted legislation creating the Harriet Tubman National Park in Auburn. This park will provide an ideal location to pause, reflect and honor Harriet Tubman's strength, determination and the sacrifices she made so that others could live in freedom."
Assemblyman Gary Finch: "We have been working tirelessly to establish the Harriet Tubman National Historical Park right here in Auburn, New York. Hers is the story of perseverance, liberty and intrepid achievement. I am heartened and gratified."
Auburn Mayor Michael Quill: "A significant historical landmark has been recognized today as an important piece of the history of this country. Thank you to all of the people who have put years' worth of time and energy into establishing the Harriet Tubman House as a national park. I myself have been to Washington, D.C. twice including once with my wife Joan to lobby on behalf of this bill. We are all thrilled that this is finally coming to fruition. I thank the Governor and all who have worked on making this designation possible."
Cayuga County Legislature Chairman Michael Chapman: "Today's announcement to have Harriet Tubman's former home designated as a national park will continue to honor her legacy for generations to come. I thank Governor Cuomo and our New York congressional delegation for their work in making this a reality."
Be the first to know
Get local news delivered to your inbox!