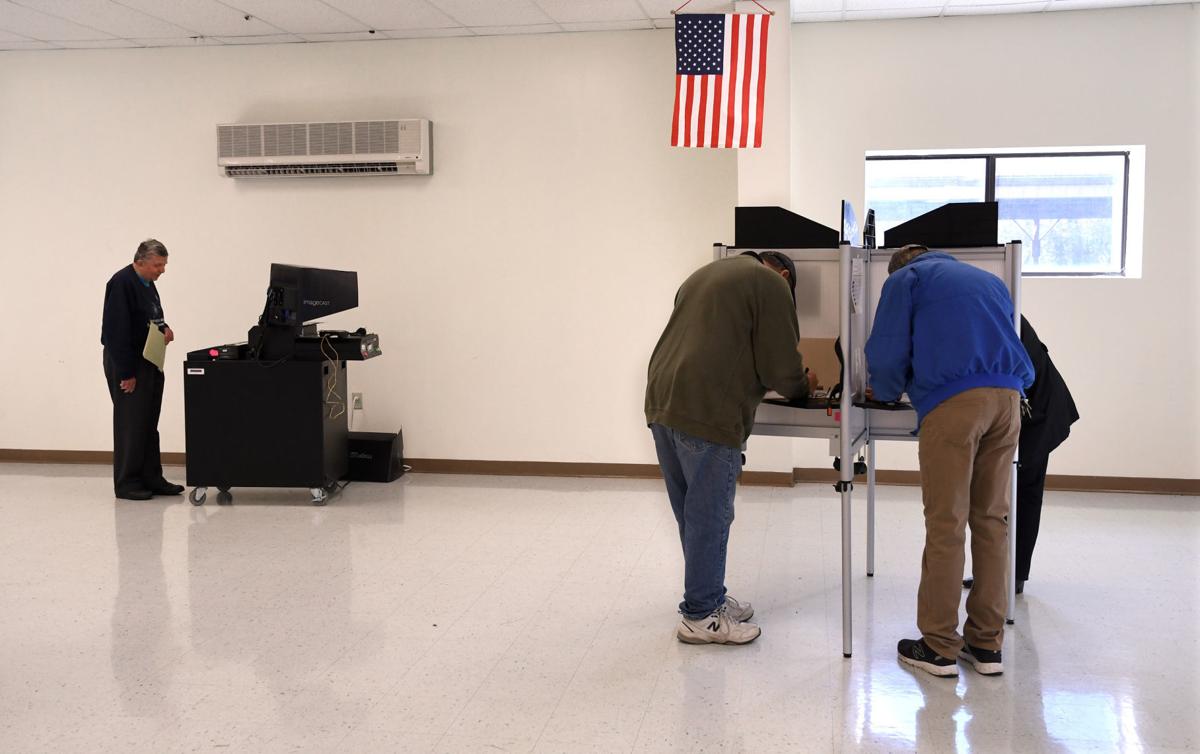 Gov. Andrew Cuomo has supported early voting in the past, but he's never made it a high priority in his annual State of the State agenda. 
As part of his "The Democracy Project" election reform plan, Cuomo proposed allowing early voting in New York. Under his plan, counties would be required to have one early voting site for every 50,000 residents that would be open for 12 days leading up to Election Day. 
The county board of elections would be tasked with determining the early voting site, which would be open at least eight hours a day during the week and five hours each weekend day. 
Most states have some form of early voting system in place. According to the National Conference of State Legislatures, 37 states and the District of Columbia allow early voting. 
There were 47,015,596 early votes cast in 2016, according to the U.S. Election Project. That's up from 32,311,399 during the 2012 election. 
Along with early voting, Cuomo wants voter registration changes. He's proposing automatic voter registration and same-day registration, which would represent a significant shift from the state's current method for signing up new voters. 
New voters would be automatically registered after filling out a Department of Motor Vehicles application. The information used in the application would be sent to the local board of elections. Anyone who doesn't want to be registered to vote may opt out. 
Unlike early voting, automatic voter registration is less widespread. The National Conference of State Legislatures reported in December that six states and D.C. have automatic voter registration in place. 
Under Cuomo's same-day voter registration plan, New Yorkers would be allowed to register to vote on Election Day. Same-day registration is allowed by 12 states and D.C., according to the National Conference of State Legislatures. 
New York's method of registering voters and the various deadlines were criticized by supporters of Bernie Sanders leading up to the state's Democratic presidential primary in April 2016. Because of the state's closed primary system, only members of the Democratic Party could vote for Sanders or his opponent, Hillary Clinton. 
If voters didn't change their registration prior to the deadlines, they couldn't vote in the primary. 
Democrats in the New York state Legislature will likely support early voting and Cuomo's proposals to modernize the voter registration system. Republicans have been resistant to such changes in the past. 
But Cuomo is hopeful that the election reforms will be achieved this year. 
"Voting is the cornerstone of our democracy," Cuomo said. "This past election shined a bright light on the deficiencies of New York's antiquated election laws and the artificial barriers they create that prevent and discourage voters from exercising this sacred right.
"These proposals will modernize and open up our election system, making it easier for more voters to participate in the process and helping to make a more fair, more just and more representative New York for all." 
Cuomo isn't the only New York official pushing for these reforms. State Attorney General Eric Schneiderman released a report in December that included several proposals, including early voting, automatic voter registration and same-day registration. 
In a statement released Sunday, Schneiderman praised Cuomo for the "common sense reforms" he proposed. He also suggested other changes, such as consolidating the state's current three primary schedule in presidential election years. 
"Our guiding principle on voting rights should be simple: any law that makes voting easier is a good law — any law that makes voting harder, is a bad one," he said. "I look forward to making that principle a reality this legislative session."