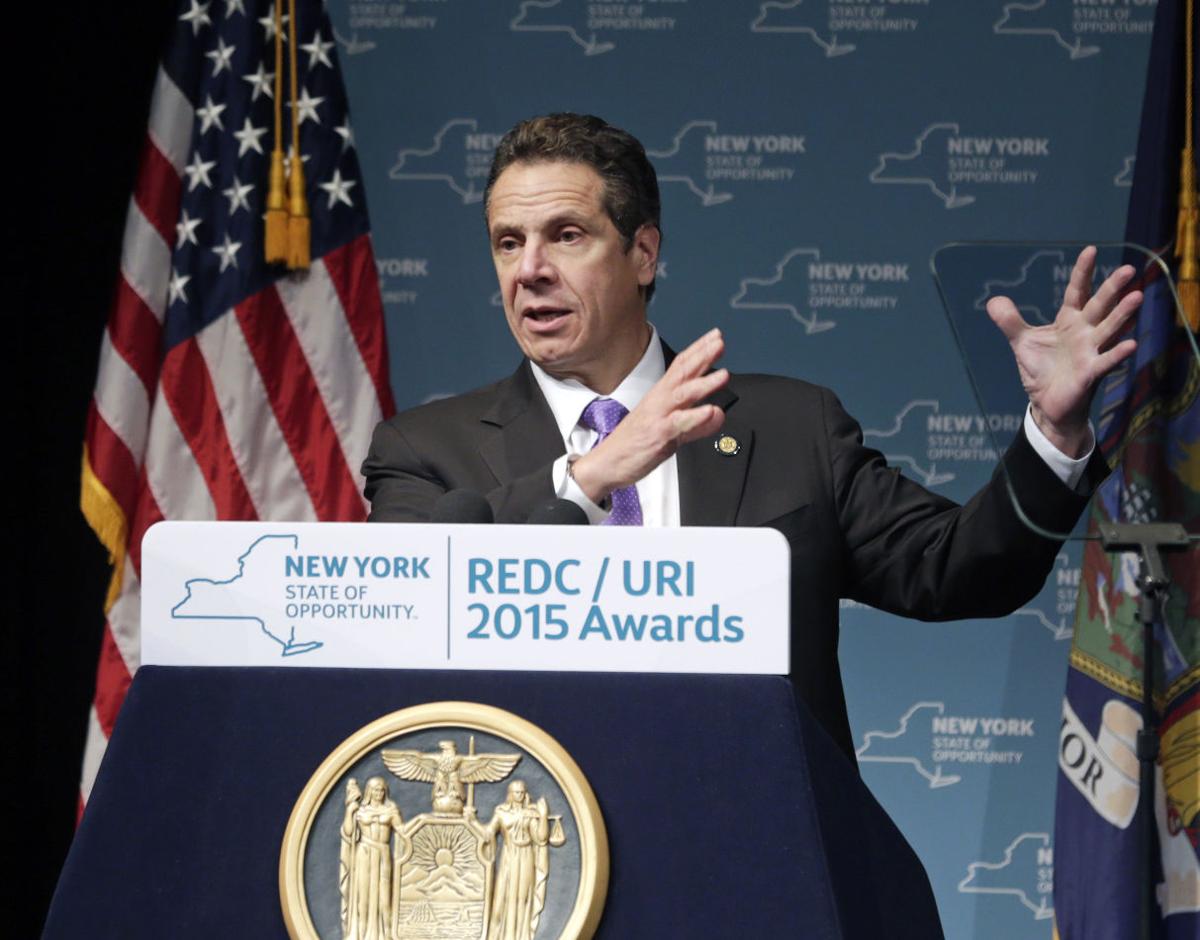 The state's Environmental Protection Fund could get a huge boost in the 2016-17 budget.
Gov. Andrew Cuomo said Tuesday he will include $300 million for the fund in his executive budget proposal — the highest funding level ever for the EPF and an increase of $123 million over last year's allocation. 
According to Cuomo's office, the additional investment will help fund several environmental projects, including efforts to combat invasive species, farmland protection and waterfront revitalization. 
"New York's natural environment is one of our greatest assets — so we are stepping up to protect it like never before," Cuomo said. "This year we are going to make big investments that will protect the environment and make our communities cleaner, greener and more resilient for generations to come." 
Funding for the EPF, which was established in 1993, was slashed in past budgets as the state dealt with deficits and a poor economy. 
In 2011-12 and 2012-13, the state provided $134 million for the EPF. That increased to $153 million in 2013-14 and $162 million in 2014-15.
When the 2015-16 state budget was finalized, Cuomo and the state Legislature included $177 million for the EPF. 
Cuomo's office said funds from the Regional Greenhouse Gas Initiative won't be used to boost the EPF's allocation. They say the funding will come from "traditional" sources. 
The announcement received praise from business groups and environmental organizations, which have advocated for an EPF funding hike. 
A poll commissioned by a coalition of groups found a vast majority of voters — 73 percent — support providing $300 million for the EPF annually. 
Jessica Ottney Mahar, director of government relations for The Nature Conservancy of New York, called Cuomo's proposal "historic." 
"In his speech today, Governor Cuomo highlighted how New York's economy and environment are interconnected, and only with a healthy environment can we create communities that will attract businesses to provide well-paying jobs, protect essential resources including clean water and improve quality of life for New Yorkers," she said. "When we restore and conserve our environment, our economy benefits." 
The funding for the EPF is one of several proposals Cuomo is outlining this week leading up to his joint State of the State and executive budget presentation on Jan. 13 in Albany. 
On Monday, Cuomo once again outlined his plans to raise the state's minimum wage to $15 an hour. While Democrats are on board, business groups and Republicans oppose the wage hike.