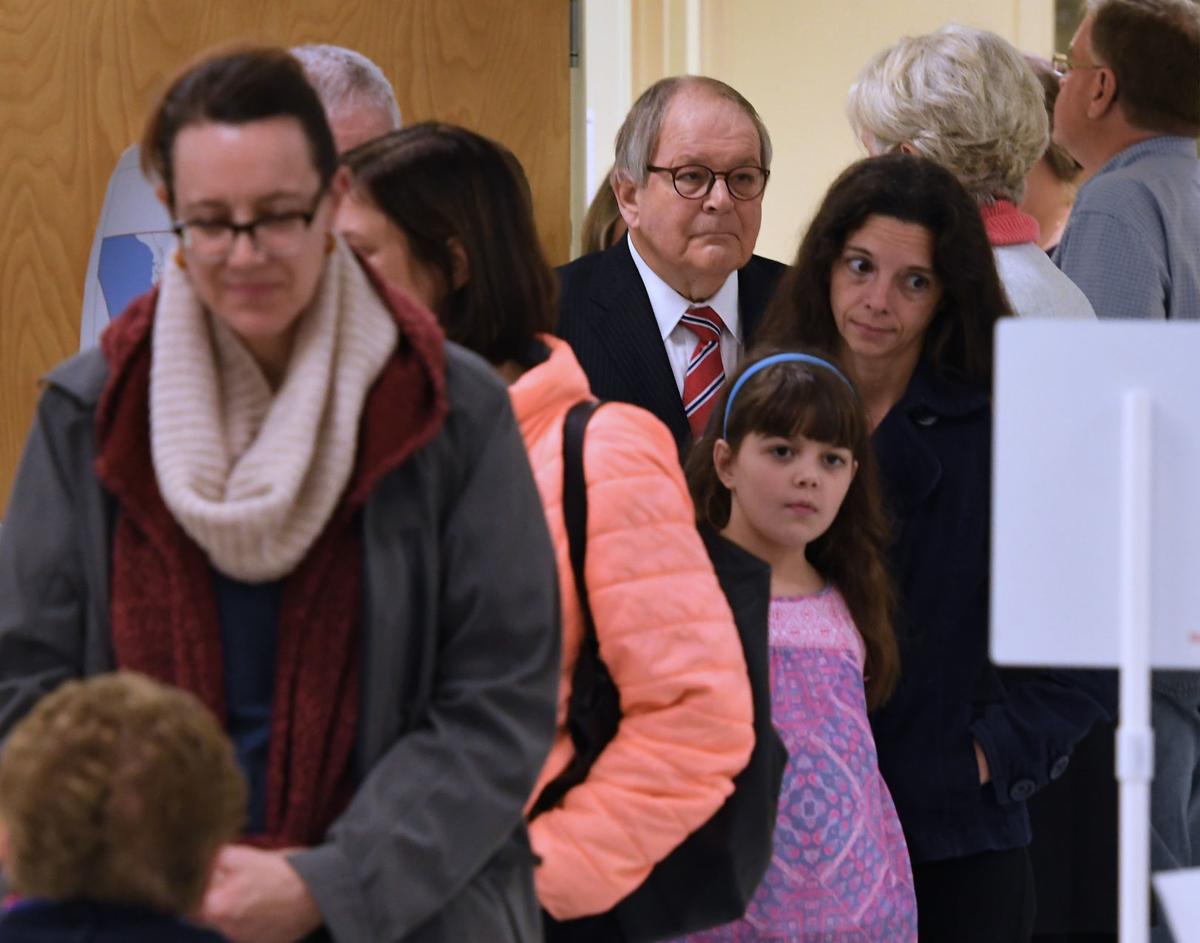 In 2019, Gov. Andrew Cuomo wants to make it easier for New Yorkers to vote. 
Promising to fight back against the Trump administration and deliver justice for New Yorkers…
Many of the proposals aren't new. He wants to adopt automatic voter registration, a policy to automatically add new voters to the rolls and give them the option to opt out if they wish. He supports same-day registration, which would give non-voters wishing to cast a ballot a new option to register.
Early voting was mentioned. Democrats in the state Legislature have long pushed to adopt early voting, which would give voters access to the polls days before Election Day. 
Consolidating the federal, state and local primaries has been proposed before. Democrats wanted to move the primary to late June, while Republicans advocated for an August date. Because neither side was willing to budge, there have been separate dates for the federal primary and state and local primary elections since 2012. 
There are some new proposals on Cuomo's agenda. He proposed allowing votes by mail. According to the National Conference of State Legislatures, at least 22 states allow voting by mail. Vote-by-mail involves sending ballots to voters and they have the option of mailing the ballot back, or they can submit their ballot at a polling location on or before Election Day. 
The National Conference of State Legislatures described vote-by-mail as "absentee voting for everyone." 
Cuomo also called for designating Election Day as a state holiday. Proponents of voting reforms want to declare Election Day a national holiday so that it would give voters more time to cast their ballots. 
"Let's make a real statement about the importance of voting," Cuomo said Monday before announcing his support of making Election Day a state holiday.
Outside of voting reforms, Cuomo outlined a few campaign finance and ethics reforms in his remarks Monday. A couple of the proposals aren't new. He reiterated his support of closing the LLC loophole, which allows wealthy individuals to create several limited liability corporations to circumvent the state's campaign contribution limits. 
For state elected officials, Cuomo wants to ban outside income. A compensation committee recently recommended a pay raise for state lawmakers and statewide officials, including the governor. One of the panel's recommendations was a limit on outside income. Cuomo would go further and ban any outside income. 
This week on the Eye on NY podcast: 
Additionally, Cuomo is eyeing a ban on corporate contributions to political candidates. Since running for governor in 2010 and in his two re-election bids, he has received millions from corporate entities and LLCs. 
The Let NY Vote Coalition, which has been advocating for election reform, praised Cuomo's proposals. 
Susan Lerner, executive director of Common Cause/NY and a member of the coalition, lauded the governor for including automatic voter registration, early voting and one primary election date in his agenda. She urged Cuomo to work with legislators to pass "the strongest reform package possible."
"New Yorkers need at least two weekends to vote early, flexibility to change parties and full restoration of rights for people on parole," Lerner said. "It's time to see if a unified Democratic government can truly deliver on progressive voting reforms." 
The voting reforms proposed by Cuomo will receive a warm reception from the Democratic state Legislature. Beginning in January, Democrats will control the state Senate. In the past, the GOP-led state Senate has blocked many of these reforms. Democrats, some of whom have sponsored bills to adopt early voting, automatic voter registration and other reforms, likely won't stand in the way of Cuomo's plan. 
The new legislative session opens in January. Cuomo will commence his third term as governor with an inauguration address Jan. 1 on Ellis Island.