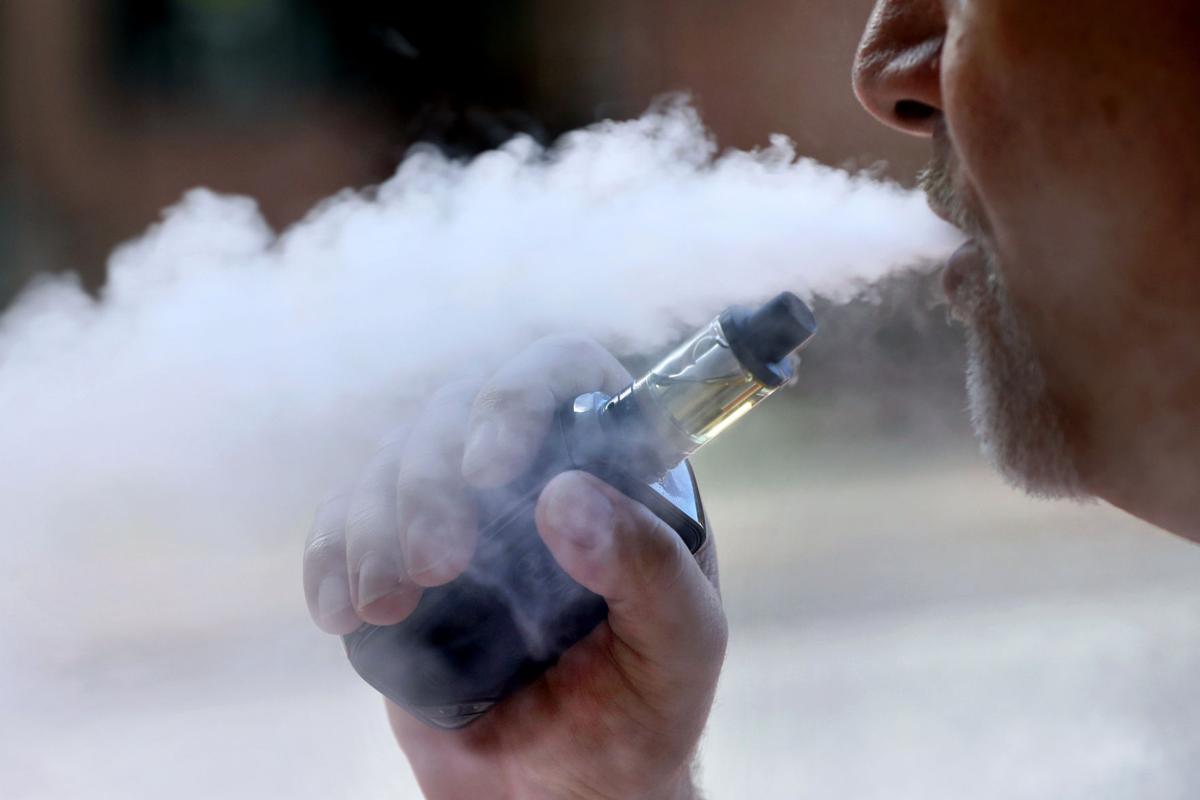 New York will act to ban most flavored e-cigarettes and increase enforcement to prevent vaping product sales to minors, Gov. Andrew Cuomo announced Sunday. 
Cuomo said state Department of Health Commissioner Dr. Howard Zucker will convene a meeting with the Public Health and Health Planning Council. The council will vote on an emergency regulation to ban the sale of flavored e-cigarettes. 
Some of the flavors marketed by e-cigarette companies include bubble gum, cotton candy, cherry cola and mint chocolate. 
"These are obviously targeted to young people and highly effective at targeting young people," Cuomo said. 
The executive action is in response to what Zucker called a "public health crisis." He said there are now 64 cases in New York of people becoming ill after vaping. Nationwide, there have been at least six deaths from vaping-related illnesses. 
While the illnesses caused by vaping led to discussions about a governmental response, there are other factors in the state's decision. Cuomo noted there are high rates of vaping among young people. 
The state Department of Health reports that nearly 40% of high school seniors are vaping. The number of all high school students using vaping products increased from 10.5% in 2014 to 27.4% in 2018 — a 160% spike. The rise has occurred despite a record-low smoking rate of 4.3% in 2016. 
A survey of high school students found 19% of them tried an e-cigarette because of the flavors, and 27% continued using because of the flavored products. 
Cuomo said he'll push for a bill in the 2020 legislative session that bans e-cigarette advertising from targeting young people. 
You have free articles remaining.
A criticism of the executive action is that it doesn't apply to all flavored e-cigarettes. The American Lung Association complained that menthol e-cigarettes wouldn't be covered by the prohibition. 
Cuomo explained that Zucker's recommendation was to not ban menthol flavors because the e-cigarettes could help people who smoked menthol cigarettes and are attempting to quit. 
Harold Wimmer, president and CEO of the American Lung Association, said his organization opposes Cuomo's executive action because it's "insufficient" to address e-cigarette use among minors. 
"While today's announcement was well-intentioned, it will drive our youth to use menthol-flavored products in even greater numbers," Wimmer said. "We will continue to work towards the permanent removal of all flavored tobacco including e-cigarettes from the marketplace." 
There are other efforts announced by Cuomo to prevent young people from vaping. The Department of Health and New York State Police will collaborate on a statewide enforcement push targeting stores that sell e-cigarette products to minors. 
For now, the age to legally buy tobacco and vaping products is 18. That will increase to 21 in November. 
Stores that sell vaping products to minors, Cuomo said, could face criminal charges and civil penalties, such as the loss of state licenses to sell alcohol and lottery tickets. 
"That crackdown will be aggressive," he added. 
Proponents of vaping contend that it's a safer alternative to smoking cigarettes. But Cuomo questioned that argument. While he said it might be "technically" better than smoking, the long-term health effects of e-cigarette use aren't known. 
He believes there are better alternatives to quitting smoking than using e-cigarettes. 
"Vaping is dangerous, period," Cuomo said.