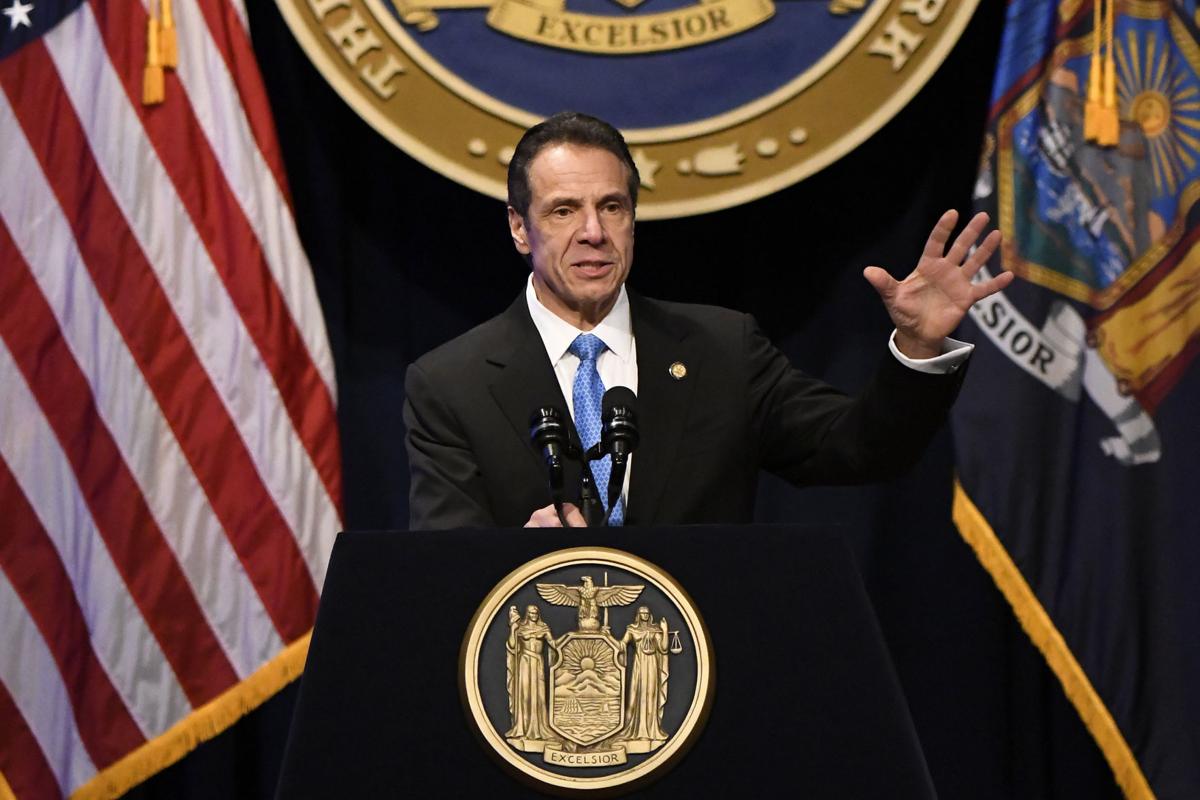 If Gov. Andrew Cuomo gets his way, New York will join 10 other states and the District of Columbia in requiring paid sick leave for workers. 
Cuomo included the paid sick leave mandate in his State of the State agenda. Under the proposal, which must be approved by the state Legislature, companies with five to 99 employees must provide workers with at least five days of job-protected paid sick leave annually. Workers at businesses with at least 100 employees would receive at least seven days of paid sick leave a year. 
For businesses with no more than four employees, workers would get five days of job-protected unpaid sick leave. 
Employers with existing paid sick leave plans could continue their practices, according to Cuomo's State of the State booklet. 
Cuomo thinks paid sick leave would complement the state's paid family leave law. By 2021, New York workers will be eligible for up to 12 weeks of paid leave for the adoption or birth of a child, to care for a sick relative or to provide assistance when a family member is deployed for military service. 
"It's good for employees, and it's good for business," he said. 
But business groups criticized the proposal. Michael Kracker, executive director of Unshackle Upstate, said paid sick leave would hurt employers and "chase jobs out of the state." 
Greg Biryla, director of the National Federation of Independent Business in New York, expressed concern about the potential new mandate. But he did praise Cuomo for setting different standards for larger employers and small businesses. 
"NFIB will work with our members to ensure that the small business perspective is heard loud and clear wherever new labor mandates are being discussed," Biryla said. 
Paid sick leave is a benefit offered by many employers, but it's unavailable for some employees. A survey conducted by the U.S. Bureau of Labor Statistics found 73% of private-sector workers had paid leave, up from 71% in 2018. However, an estimated 32 million workers don't have paid sick days. 
The lack of paid sick days disproportionately affects workers in certain industries. According to Cuomo's office, 88% of the workers in the restaurant industry don't have paid sick leave. Nearly two-thirds of cooks and servers have said that they prepared or served food while ill. 
Sherry Leiwant, co-founder and co-president of A Better Balance, lauded Cuomo's proposal. A Better Balance, which advocates for policies that benefit the workforce, supported the state's paid family leave law when it was adopted. 
The group was involved in the lobbying effort for New York City's paid sick leave law, which took effect in 2014. Leiwant said paid sick leave has been important for New York City workers who can either stay at home to care for a sick child or stay home when they are ill. 
"I think it will be incredibly important for the rest of the state to follow suit," she added. "It's important for public health, it's important for individual health and it's important for family balance." 
Robert Harding's 5 most memorable stories of 2019
For me, 2019 was a year I experimented with new beats. I wrote more feature stories and covered professional baseball. I even covered a few high school football games during the fall sports season. 
My five memorable stories of the year are a reflection of my expanded role. There is a politics story or two in the mix, but a few of my stories show how I expanded my horizons this year. 
Online producer Robert Harding can be reached at (315) 282-2220 or robert.harding@lee.net. Follow him on Twitter @robertharding.
Be the first to know
Get local news delivered to your inbox!