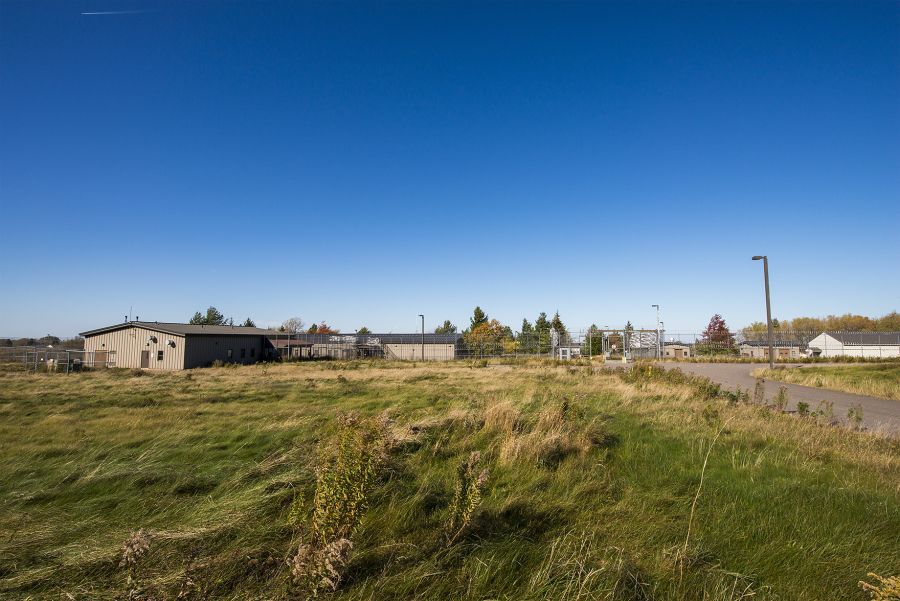 Gov. Andrew Cuomo is asking the state Legislature for authority to close up to three correctional facilities by September. 
The proposal is outlined in Cuomo's 30-day amendments to his 2019-20 executive budget. An amendment to the public protection and general government budget bill would permit the governor to shut down as many as three correctional facilities.
Cuomo would be allowed to close prisons "as he determines to be necessary for the cost-effective and efficient operation of the correctional system," according to the amendment. 
"In my first State of the State address eight years ago, I said prisons are not a jobs program. Since then, I am proud to have closed more prisons than any governor in history and at the same time proved that New York can remain the safest large state in the nation. But we must do more," Cuomo said in a statement.
If the proposal is adopted, Cuomo would be required to provide at least 60 days notice to Assembly Speaker Carl Heastie and Senate Majority Leader Andrea Stewart-Cousins.
The prison closures could eliminate at least 1,200 beds and save the state at least $35 million, according to a Division of Budget spokesperson. The savings would depend on which facilities would be closed. 
The budget amendment and financial plan doesn't reveal specific prisons that may be targeted for closure. 
The New York State Correctional Officers & Police Benevolent Association slammed Cuomo's plan to close more prisons. The union, which represents more than 26,000 employees and retirees, is concerned about overcrowding in the remaining prisons, job losses and the impact on communities. 
"Once again, New York is putting its residents at risk by proposing to close more prisons," NYSCOPBA President Michael Powers said. "This will unquestionably make our prisons more dangerous. It means consolidating the incarcerated into other prisons, making them overpopulated and increasing the risk of violent behavior. Violence at New York's correctional facilities is already at an historic high." 
Under Cuomo's plan, the state Department of Corrections and Community Supervision will conduct a review of its 54 correctional facilities and choose which should be closed. The agency will consider several factors, including facility security level, infrastructure, programs for inmates and potential reuse. 
Once the selections are made, the prisons would close by Sept. 1. 
Employees affected by prison closures would be offered opportunities to transfer to other facilities or change positions, according to the governor's office. 
Cuomo's office explained that closing the prisons would "reduce excess capacity due to declining prison population." The prison population is 46,973, down from 56,419 in 2011. It's the state's lowest prison population in 30 years. 
Cuomo has boasted about his record of shuttering state correctional facilities. His administration has closed 24 correctional facilities and juvenile detention centers since 2011, his first year in office. 
The last round of prison closures came in 2014, when the state shut down three medium security correctional facilities and a minimum security facility. The prisons affected by the closures included Butler Correctional Facility in Wayne County. 
Those closures were due to a few factors, such as declining inmate populations, the state's decreasing crime rate and a lower number of drug offenders in the correctional system. 
The trends have continued. New York's crime rate reached an all-time low in 2017. Preliminary data cited by the governor's office suggests the state's crime rate continues to fall.
With a declining crime rate and inmate population, Cuomo believes the state can shutter more correctional facilities. 
"These new closures are another step toward reversing the era of mass incarceration and recognizing that there are more effective alternatives to lengthy imprisonment," he said. 
Online producer Robert Harding can be reached at (315) 282-2220 or robert.harding@lee.net. Follow him on Twitter @robertharding.