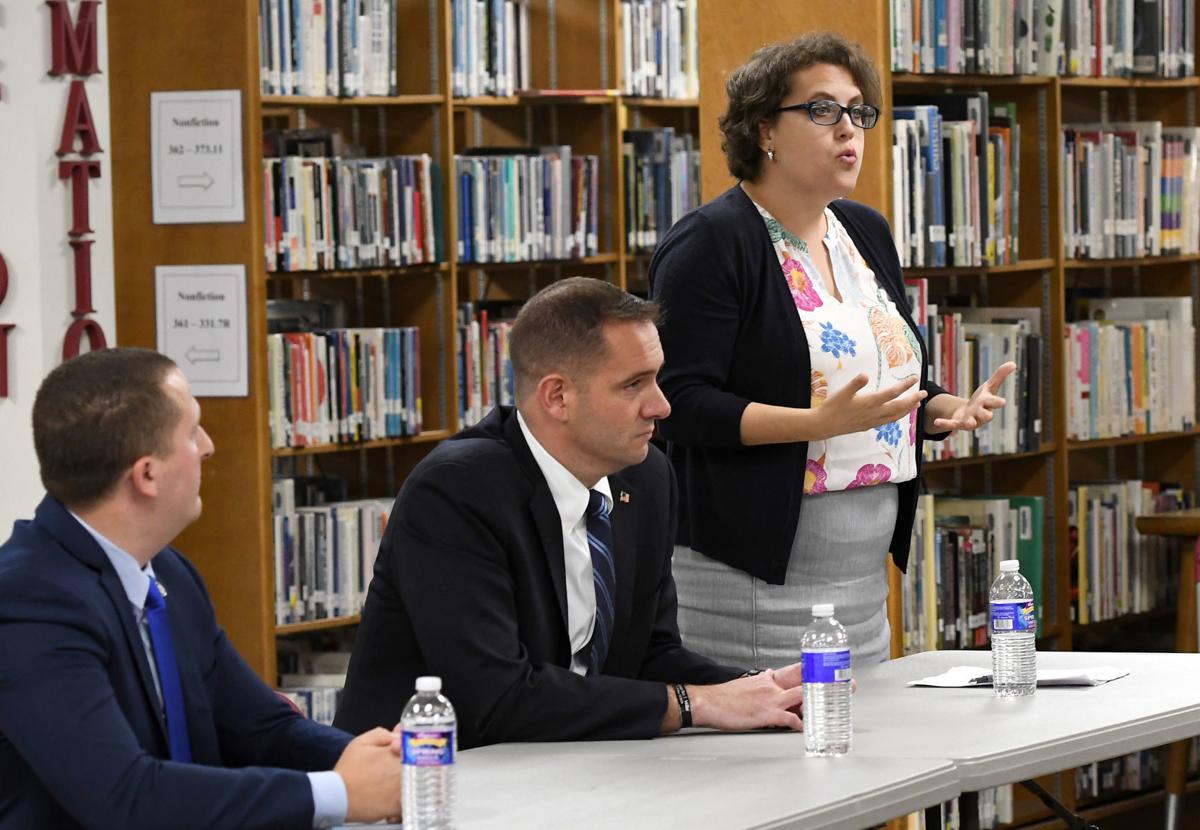 After Francis Conole was the top fundraiser in the first two quarters as a candidate, Dana Balter led the Democratic congressional primary field in the final quarter of 2019. 
Balter, D-Syracuse, announced Wednesday that she raised nearly $205,000 in the final three months of the year. That's over $50,000 more than what Conole, D-Syracuse, raised in the final quarter of the non-election year. Conole said Tuesday he raised more than $150,000. 
Balter's campaign said it raised more than $523,000 in 2019. When Balter challenged Republican U.S. Rep. John Katko for the 24th Congressional District seat in 2018, she launched her campaign in September 2017. Over the final two quarters of 2017, which was a non-election year, she raised more than $73,000. 
Last year, Balter received 5,356 donations, with 88% of the contributions under $200. While a small number of donors gave the maximum amount of her campaign, 99.6% of the donors can continue to provide financial support. 
You have free articles remaining.
"I'm so proud of our team and our grassroots supporters who are the foundation of our campaign's success and momentum," Balter said. "Folks in central and western New York are ready for change in Washington. Thanks to all of the incredibly generous people who chipped in for our campaign throughout 2019, we have the resources necessary to win in 2020 and make change happen."
More information about Balter's fundraising performance wasn't immediately available. The campaign will submit its year-end report to the Federal Election Commission by the end of January. 
Balter is one of three candidates vying for the Democratic nomination in the 24th district. Conole and Roger Misso are the others. Misso hasn't released his preliminary fundraising totals, but in the second and third quarters of 2019 he raised $256,826. 
Between the three Democratic candidates, they have raised more than $1.2 million. That's an unprecedented total for Syracuse-area congressional challengers in an off-year election. Conole raised more than $535,000 in 2019 to lead the Democratic field. Balter is close behind. 
Katko, R-Camillus, hasn't announced his fundraising totals for the final quarter, but he already topped $1 million in the first three quarters of the year. As of Sept. 30, he raised more than $1.1 million for his 2020 re-election bid. He likely added to that total in the final three months of 2019. 
Online producer Robert Harding can be reached at (315) 282-2220 or robert.harding@lee.net. Follow him on Twitter @robertharding.