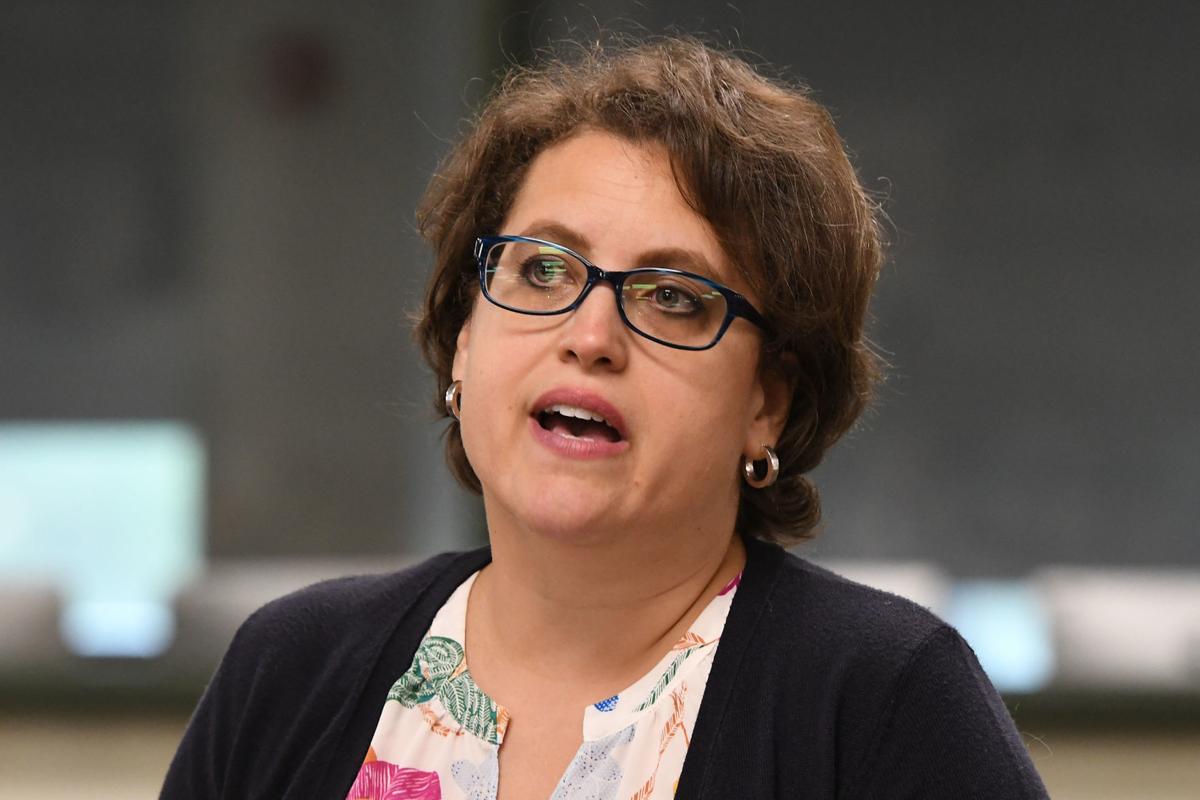 Balter, D-Syracuse, and PCCC announced the endorsement this week. It's the third national endorsement she has received in her second bid for the 24th Congressional District seat. 
According to its website, the PCCC advocates for a handful of issues including the Green New Deal — a plan to combat climate change — and Medicare for all, which is a proposal Balter supports. 
PCCC also supports expanding Social Security, debt-free college and financial reforms. 
Stephanie Taylor, co-founder of PCCC, said Balter will be a "strong voice for the working people of New York" if she is elected to Congress. 
"Dana Balter is fighting for a fair shot at success for everyone — that means Medicare for all; an economy that works for working families; and a political system free from the influence of big money," Taylor said. 
The PCCC joins Democracy for America and EMILY's List in supporting Balter. Democracy for America, which also supported Balter in 2018, endorsed her in June. EMILY's List, a group backing pro-choice Democratic women for public office, also endorsed Balter in June. 
Balter welcomed the PCCC's support and criticized her potential opponent, Republican U.S. Rep. John Katko. 
"Central and western New York deserve a representative who fights for the everyday working families instead of big money interests," she said. "That means living wages, affordable health care and getting big money out of politics," Balter said. 
She continued, "Unfortunately, John Katko is more interested in acting like Donald Trump's defense attorney than representing the needs of our district. That's why — together with the PCCC — we're going to make this his last term." 
Balter challenged Katko, R-Camillus, in 2018 and lost by five percentage points. 
Katko, who was first elected to Congress in 2014, is seeking a fourth term. Balter isn't the only Democrat vying to defeat Katko. 
Francis Conole and Roger Misso, two U.S. Navy veterans, entered the race in April. They're first-time candidates seeking the Democratic nomination in the 24th district, which includes the western part of Oswego County and all of Cayuga, Onondaga and Wayne counties. 
Conole has announced some local endorsements, but it's Balter who has a few national groups on her side. 
"Major national organizations are getting behind us in this race because they know we're running a strong campaign that can win next year," Balter said. "I'm proud to have the PCCC on our team as we continue to build on our momentum." 
Online producer Robert Harding can be reached at (315) 282-2220 or robert.harding@lee.net. Follow him on Twitter @robertharding.