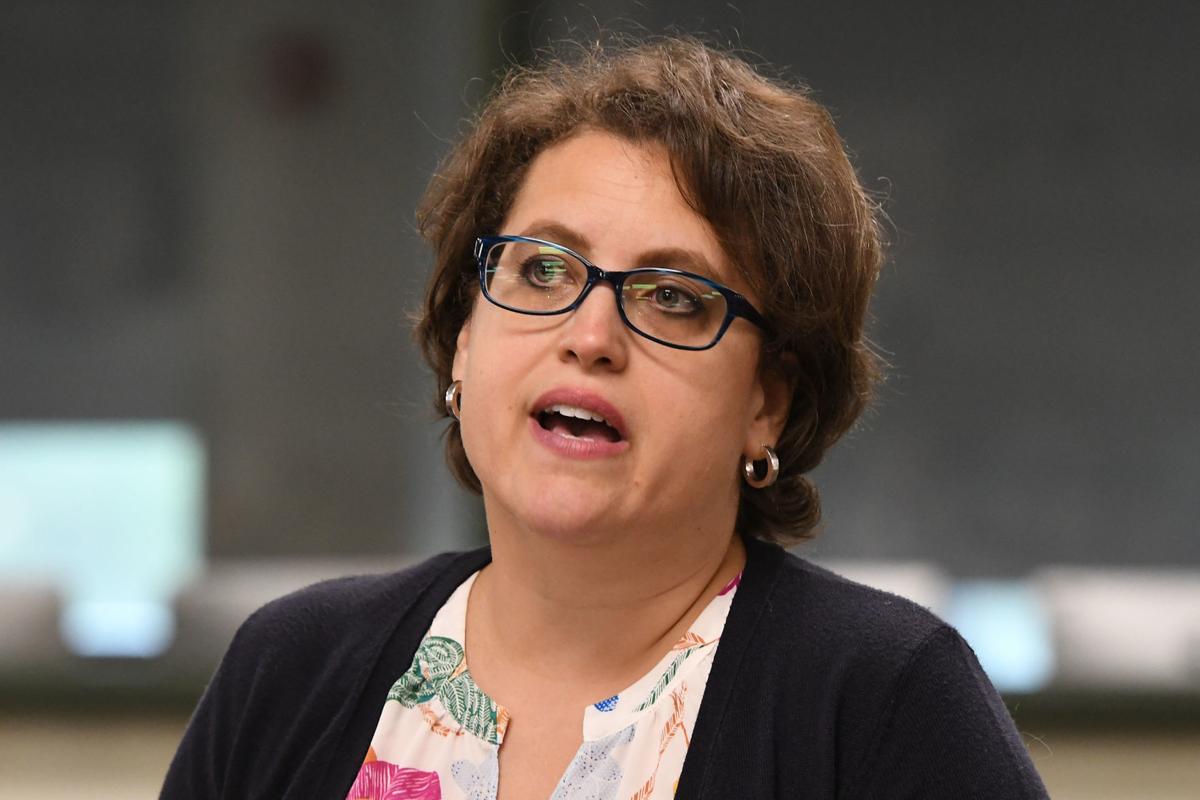 A coalition of central New York activist organizations is supporting Dana Balter in the 24th Congressional District race. 
Knit the 24th, which is aligned with the national Indivisible movement, announced Tuesday it has endorsed Balter, D-Syracuse, for Congress. The coalition consists of six groups: Indivisible NY24, Indivisible Cayuga, Indivisible Salt City, Indivisible Syracuse, Our Revolution Cayuga County and We the People of Oswego Indivisible. 
Jim Brady, an Owasco resident and member of Indivisible Cayuga, said Balter's experience and policy knowledge will be an asset in Congress. 
"As our next representative, Dana Balter will fight for health care for all and to build a fair economy that works for everyone, which is why we are excited to support her," Brady added. 
When Balter ran for Congress in 2018, she was endorsed by Knit the 24th. Like the 2020 cycle, that endorsement came before the county Democratic committees in the district designated a candidate to challenge Republican U.S. Rep. John Katko. 
Balter won the Democratic nomination two years ago and ran a competitive campaign against Katko. She won Onondaga County — the first time Katko lost a county in three elections. But Katko won the race by five percentage points. 
You have free articles remaining.
Mary Anne Wilson, a member of Indivisible Syracuse, believes Balter has proven she has the ability to defeat Katko in 2020. 
"Over the past three years, she has done the hard work of building a strong network of grassroots supporters and volunteers, a force that we're excited to be joining," Wilson said. 
This year, Balter is in a three-way race for the Democratic nomination. Francis Conole and Roger Misso are also vying for the party's nod to challenge Katko in the general election. 
While Conole has announced several endorsements from central New York elected officials, Balter has received the most endorsements of any Democratic candidate. Sixteen current and former elected leaders in the district have endorsed her campaign. She also has the support of national organizations, including Democracy for America, EMILY's List and the Progressive Change Campaign Committee. 
Last month, the Congressional Progressive Caucus endorsed Balter for Congress. 
With Indivisible groups endorsing her candidacy again, Balter thinks that's an indication of the grassroots support she has in the race. 
Indivisible formed after President Donald Trump was elected in 2016. The national organization endorsed candidates, including Balter, in 2018. But it was the support of the local groups that helped Balter in her last campaign for Congress. 
"I'm looking forward to having them with us to win this election and fight for meaningful change in Washington," she said. 
Online producer Robert Harding can be reached at (315) 282-2220 or robert.harding@lee.net. Follow him on Twitter @robertharding.