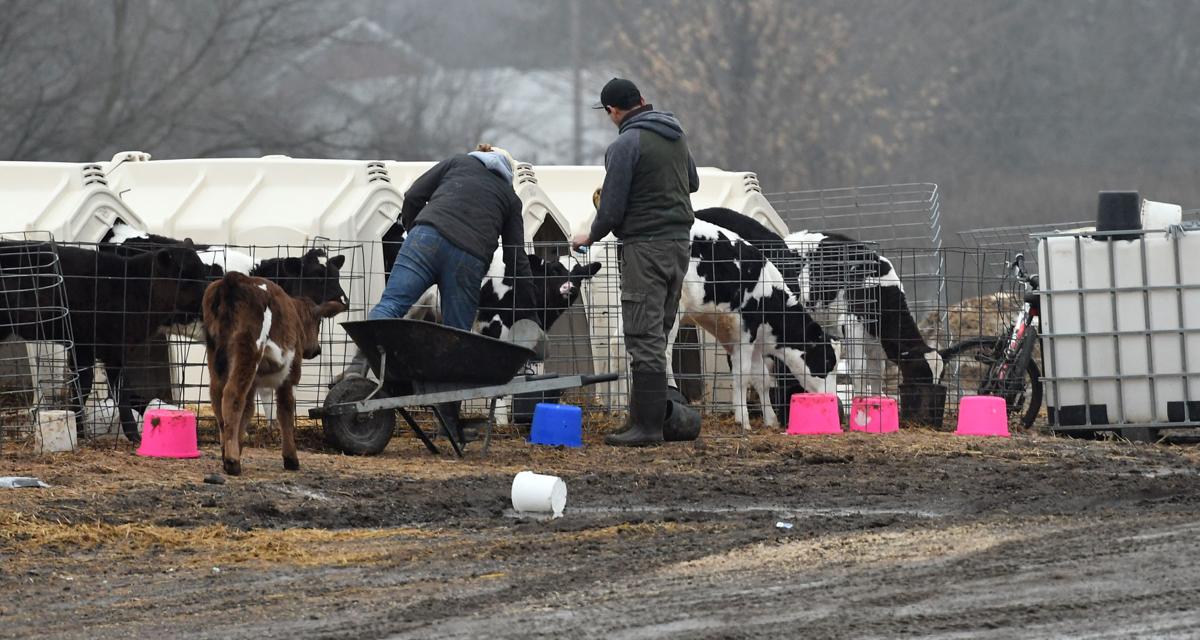 The Farmworkers Fair Labor Practices Act isn't a new bill, but with Democrats controlling both houses of the state Legislature there's a greater likelihood it will become law this year. 
The legislation would grant farmworkers with employment rights available to workers in other industries, such as collective bargaining and the ability to unionize. The measure would establish an eight-hour workday for farmworkers, require farms to pay overtime and laborers would receive at least one day off each week. 
Other major reforms are in the bill, including making farm employees eligible for workers' compensation benefits. 
State Sen. Jessica Ramos, one of the bill's sponsors, described farm laborers' exclusion from protections available to other workers as a "remnant of the Jim Crow era." 
"It's important that we recognize the dignity in work and I certainly believe that farmworkers have been some of the most overworked and underpaid in the state," Ramos, D-Queens, said in an interview with The Citizen. 
Ramos is the latest state senator to reintroduce the bill. Other Democrats have carried the bill over the years, but it hasn't advanced in the state Senate. Republicans controlled the chamber until this year. 
When Republicans held the state Senate majority, the Farmworkers Fair Labor Practices Act would stall in committee. That likely won't be an issue for proponents of the bill this year. Democrats are now in the majority and are quickly passing legislation that has been blocked in the past. 
There are opponents of the bill. The New York Farm Bureau, which represents farmers across the state, opposes the bill due to concerns about how it would impact farms. 
Steve Ammerman, a spokesman for the New York Farm Bureau, disputed the premise that farmworkers aren't being treated fairly. 
"Our farms are doing everything they can to make sure that their employees are well taken care of," he said.
Ammerman cited a Farm Credit East report in 2017 that found mandated overtime pay for laborers would result in a loss of $2 billion in farm sales and net farm income would fall by nearly half. The same report projected a significant decline in agriculture-related employment if the bill is enacted. 
The farm bureau also worries that the legislation would hurt farmers at a time when they're struggling. New York's value of agricultural sales was $5.2 billion in 2017, down from $6.3 billion in 2014. 
"If farms can't survive, they're not going to be employing people as well," Ammerman said. "This is a serious issue for not only our farmers but for upstate New York." 
While Ramos is aware of the farm bureau's concerns, she believes the plight of farmworkers has been overlooked. 
Ramos also noted that farmworkers have been advocating for the bill over the past several years. Many of the laborers have mentioned working in poor conditions and the lack of benefits. 
Crispin Hernandez, who worked on a dairy farm and is now a worker organizer with the Workers' Center of Central New York, told The Citizen through an interpreter that workers face wage theft, unjust firings, retaliatory practices and a lack of overtime pay. 
"If one day we were finally treated as equals under the law, then we would not be fired so easily," Hernandez said. 
Ramos argued that ensuring protections for farmworkers is not only important to the labor force, but to farms across New York. 
"If we're going to continue to grow our agriculture in this state, we must ensure that those who help create the wealth, at the very least, have basic rights," she said. 
There are disagreements about the bill, but the farm bureau and Ramos agree that there need to be discussions before the bill is considered by the state Legislature. 
Speaking for the farm bureau, Ammerman said the organization has been meeting with lawmakers about the Farmworkers Fair Labor Practices Act throughout the month-old legislative session. 
Before holding any votes, Ammerman called on legislators to hold hearings in upstate. 
"If they are going to take up this bill, they need to have an understanding of the impact," he said. 
Ramos, who chairs the Senate Labor Committee, plans to visit several farms this year. She already has two trips planned. She will visit a farm in Genesee County and another on Long Island. 
She committed to touring farms with the farm bureau, not just farms where advocacy groups have informed her about poor living conditions for workers. 
She is open to feedback, but believes many provisions of the bill are "non-negotiable."
"To me, this is about giving over 100,000 New Yorkers the rights that any other New Yorker would be given," Ramos said.