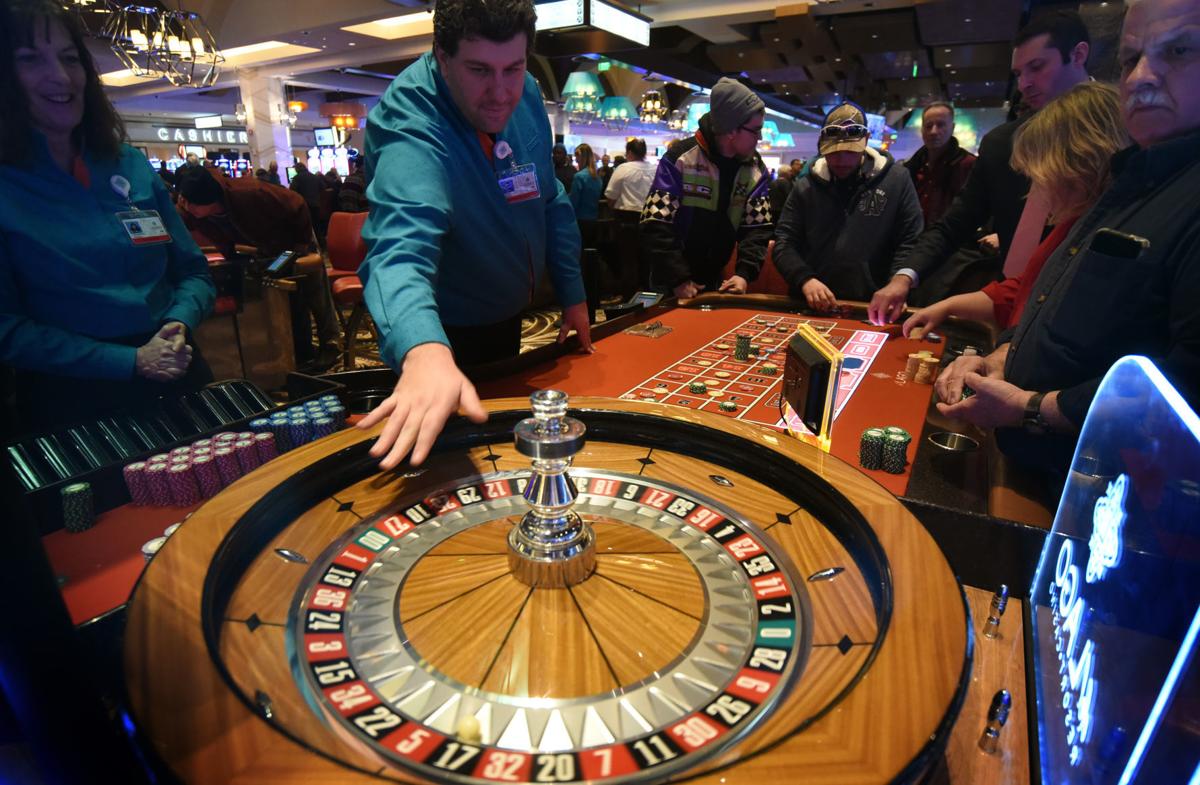 The state Gaming Commission on Monday amended del Lago Resort & Casino's gaming license and lowered the minimum number of slot machines and table games the Seneca County resort is required to have on site. 
After the public comment period ends in mid-May, the commission could finalize sports betting regulations. 
Del Lago will be partnering with DraftKings to offer sports gaming, Greenberg noted. 
"In order to accomplish that we are seeking to reduce 1,650 slots and 66 table games," he said. "Once construction is complete we will likely increase again." 
The commission approved del Lago's request to reduce the minimum number of slot machines needed to 1,650 and the required number of table games — not including poker tables — to 66. 
Del Lago's gaming license, which was issued in 2015, required the casino to maintain at least 1,950 slot machines and 84 table games. 
The commission acknowledged that del Lago has an "over-abundance" of slot machines and table games, but doesn't believe reducing the number of games at the casino will affect employment and state tax revenue. 
The most recent weekly report submitted by del Lago revealed that the casino has 1,950 slot machines and 77 table games. There are also 14 poker tables in the casino's poker room, according to the report. 
When del Lago opened in February 2017, there were 2,001 slot machines, 77 table games and 12 poker tables at the casino. 
Other New York casinos have requested changes to their gaming licenses. Resorts World Catskills in Sullivan County and Tioga Downs Casino in Tioga County received approval from the state Gaming Commission to lower the minimum number of slot machines and table games required by the licenses. 
Casinos view sports betting as a way to boost revenue. The facilities have fallen short of projected revenues. Moody's Investors Service downgraded del Lago's financial ratings earlier this year due to concerns about the casino's fiscal outlook. 
Online producer Robert Harding can be reached at (315) 282-2220 or robert.harding@lee.net. Follow him on Twitter @robertharding.