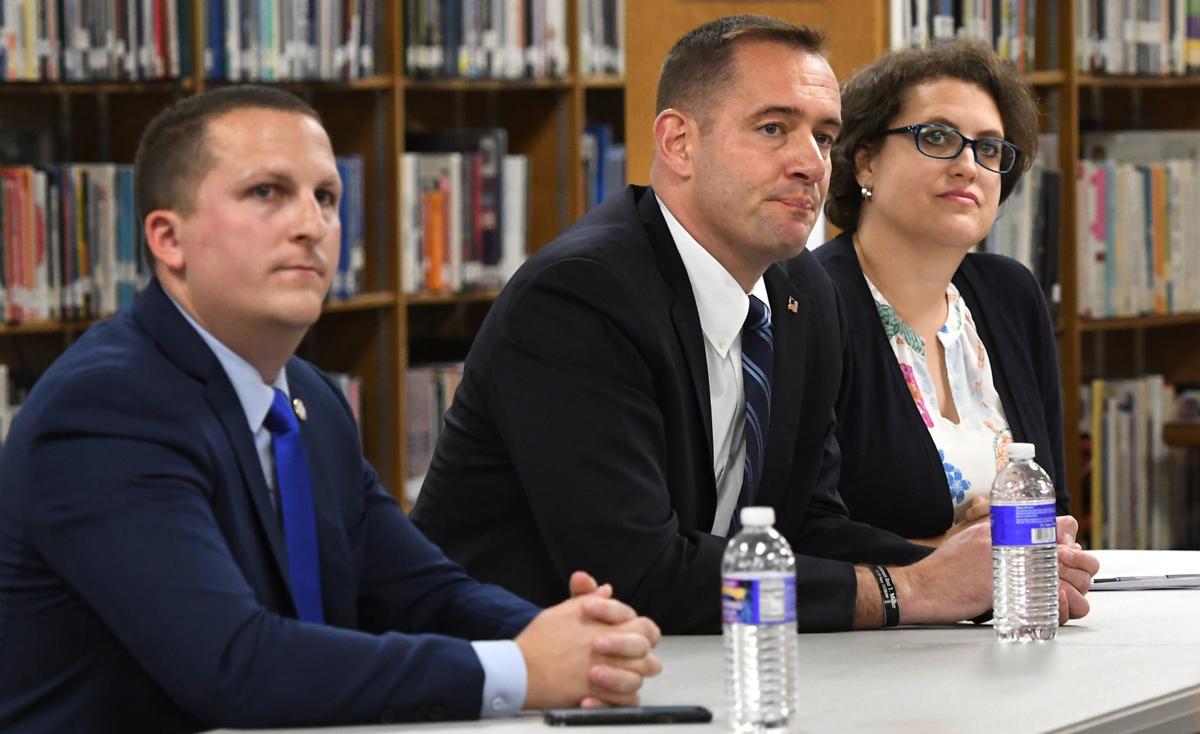 After U.S. Rep. John Katko voted against a resolution to set rules for the House impeachment inquiry of President Donald Trump, the three Democrats vying to defeat him in 2020 criticized his opposition to the measure. 
Katko, R-Camillus, joined other Republicans on Thursday to vote against the Democratic-backed resolution, which outlines the process for holding public hearings on the impeachment inquiry. There will be several House committees involved in the investigation, but the House Intelligence Committee will be tasked with issuing findings and recommendations. The House Judiciary Committee will act on those recommendations and determine whether to bring articles of impeachment against Trump. 
Trump is accused of soliciting foreign assistance in an election by pressuring Ukraine to investigate Joe Biden, a leading 2020 Democratic presidential candidate. A whistleblower submitted a complaint to the Intelligence Community's inspector general about Trump's alleged conduct, and a White House memo summarizing a phone call between the president and Ukraine's leader confirms that Trump pressured Ukraine to probe Biden. 
Since details of the phone call were revealed, witnesses have testified that Trump withheld military aid to pressure Ukraine to investigate Biden. 
So far, though, Katko doesn't believe the publicly available information warrants impeaching the president. 
"Impeachment must clear a very high bar to be justifiable," he said Thursday. "The facts of the investigation, its timing and its methodology do not clear that bar." 
But Katko's potential Democratic foes disagree. Dana Balter, Francis Conole and Roger Misso support the impeachment inquiry and criticized Katko for his vote on the resolution. 
Balter, D-Syracuse, accused Katko of putting partisan interests ahead of national security. 
"Over the past month, it has become increasingly clear to the American people that the president of the United States abused his power by withholding military aid to Ukraine in order to pressure a foreign government to interfere in our elections," she said. "John Katko made clear with his vote todya that he's not interested in knowing the truth about President Trump's egregious abuses of power." 
Conole, a Syracuse Democrat, echoed Balter's comments about the national security ramifications. He was a defense policy adviser for Jim Mattis, Trump's first secretary of defense. 
Based on what he's reviewed regarding Trump's conduct, he believes the president abused his power and attempted to collude with a foreign government. 
"John Katko and I both took an oath to protect and defend the Constitution," Conole said. "I lived up to may oath, serving our country. Katko is betraying his. He needs to stop putting politics ahead of the country." 
Like Conole, Misso, D-Syracuse, is a Navy veteran. He provided a short statement after Katko's vote. 
"With this vote, it is clear: this is John Katko's last term in Congress," Misso said. 
Democrats have made Katko's stance on impeachment an issue in the 24th Congressional District race. The three-term Republican is seeking re-election next year, and is one of the Democratic Party's top 2020 targets. 
Online producer Robert Harding can be reached at (315) 282-2220 or robert.harding@lee.net. Follow him on Twitter @robertharding.