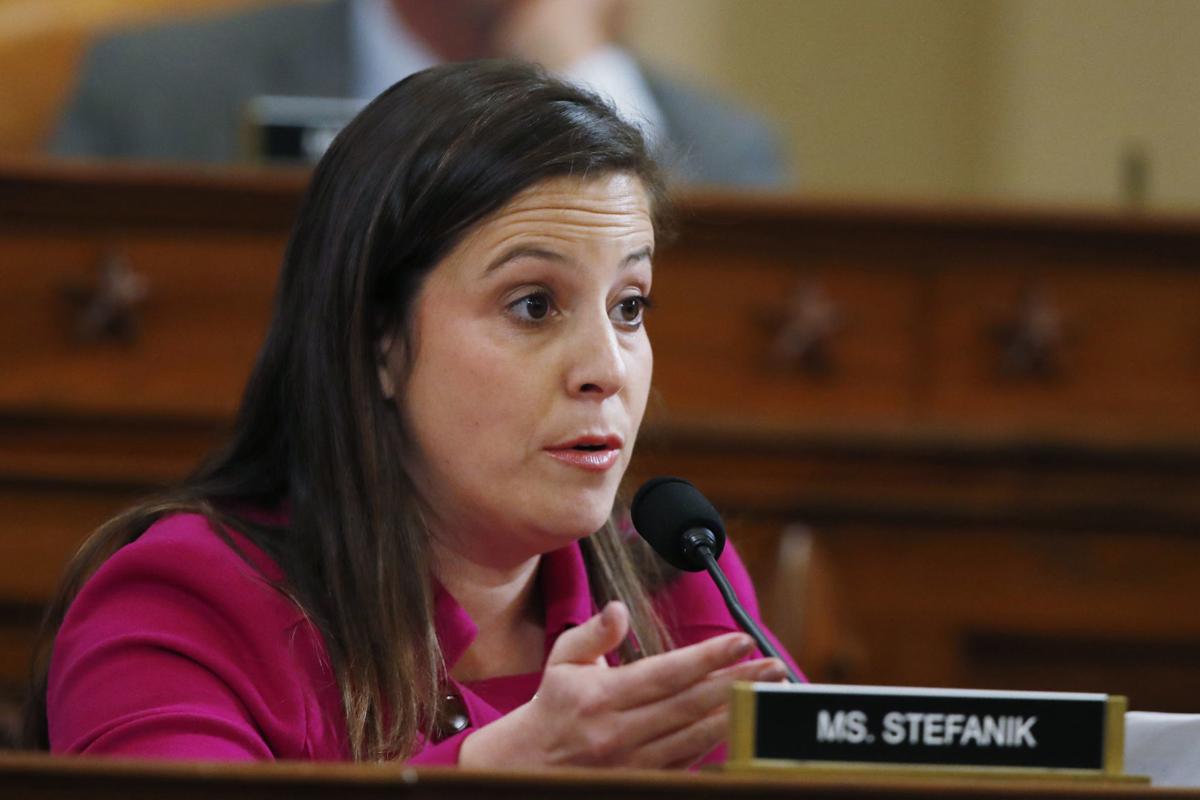 U.S. Rep. Elise Stefanik thinks she has a paid leave proposal that can pass Congress, and it's been endorsed by the White House and Ivanka Trump. 
The legislation sponsored by Stefanik, R-Schuylerville, and U.S. Rep. Colin Allred, D-Texas, would allow families to receive a child tax credit advance for the first year of a child's birth or when a child is adopted. According to a fact sheet, the advance could be used to "fund unpaid time off, infant care and other costs associated with a new child." 
Families could receive up to $5,000 — the maximum amount of the child tax credit — and it would be repaid with tax credit reductions over a 10-year period.
Stefanik, a member of the House Education and Labor Committee, said in an interview with The Citizen that she participated in several conversations related to paid leave proposals. She worked with Allred and U.S. Sens. Bill Cassidy and Kyrsten Sinema, who are carrying the bill in the Senate, to draft the plan. Cassidy is a Republican. Sinema is a Democrat. 
"I think this is pro-family, it's pro-business and it's also reflective of the 21st-century economy where, oftentimes, you don't have a parent who is able to take a year off or two years off to stay home because they need to rely on that double income household or if you have single parents that need that greater flexibility," Stefanik said. 
The bill, Stefanik continued, is a "compromise that can work." It's an alternative to establishing a national paid leave program, which is part of a proposal sponsored by U.S. Sen. Kirsten Gillibrand, a New York Democrat. For years, Gillibrand has been advocating for the FAMILY Act, which would create a program to provide up to 12 weeks of paid leave for the adoption or birth of a child or to care for a sick family member. 
The program proposed by Gillibrand would be funded by a 0.2% payroll tax paid by employees and employers. It's supported by several Democrats, including many presidential contenders. 
Some states, including New York, have adopted paid leave programs similar to what Gillibrand proposed. 
"This is a conversation I have been leading for years, and my legislation, the FAMILY Act, is the most comprehensive proposal to provide paid leave for families across the country," Gillibrand said in a statement. "It provides a portable benefit so workers don't have to choose between a paycheck and their families. I'm hopeful that with bipartisan support in the House, we can move forward on implementing a real paid family leave plan that helps all workers for all of life's events." 
There is a competing Republican plan that would allow for paid leave by letting new parents receive Social Security benefits early. However, employees would need to delay accepting Social Security benefits when they retire by up to six months. 
Stefanik said her proposal wouldn't impose new taxes and it wouldn't affect Social Security benefits. 
"I've promised my constituents I'll never vote to raise taxes and I've kept that promise since I've been in office," she said. 
The legislation recognizes that larger businesses, such as Amazon and Google, have generous paid leave policies for employees. But, according to Stefanik, it also acknowledges the burdens for small businesses. 
In Stefanik's North Country district, she said there are several small businesses with four or five employees. Thousands of companies have less than 50 employees. 
Giving individuals early access to the child tax credit, Stefanik said, will provide them with flexibility. 
She also believes it's the only paid leave proposal that can work in a divided government. Democrats control the House of Representatives, but Republicans hold the White House and Senate. 
Many of the other paid leave plans offered lack bipartisan support. But with Democrats and Republicans already supporting her legislation, Stefanik believes it can clear Congress. 
It helps that the White House has already signaled it supports the Stefanik-backed paid leave plan. Ivanka Trump, President Donald Trump's daughter and senior adviser to the president, praised the group of lawmakers for introducing a bipartisan bill. She said the White House supports the measure. 
"These party line-only legislative proposals do not have the chance of being signed into law in this divided government," she said. "This bill does." 
The bill was introduced last week ahead of a White House summit on child care and paid leave. The summit, which will be led by Ivanka Trump, will be held Thursday. 
There has been some progress on paid leave. Congress and the White House reached an agreement on a defense policy bill that includes up to 12 weeks of paid parental leave for federal employees. 
Online producer Robert Harding can be reached at (315) 282-2220 or robert.harding@lee.net. Follow him on Twitter @robertharding.
Be the first to know
Get local news delivered to your inbox!