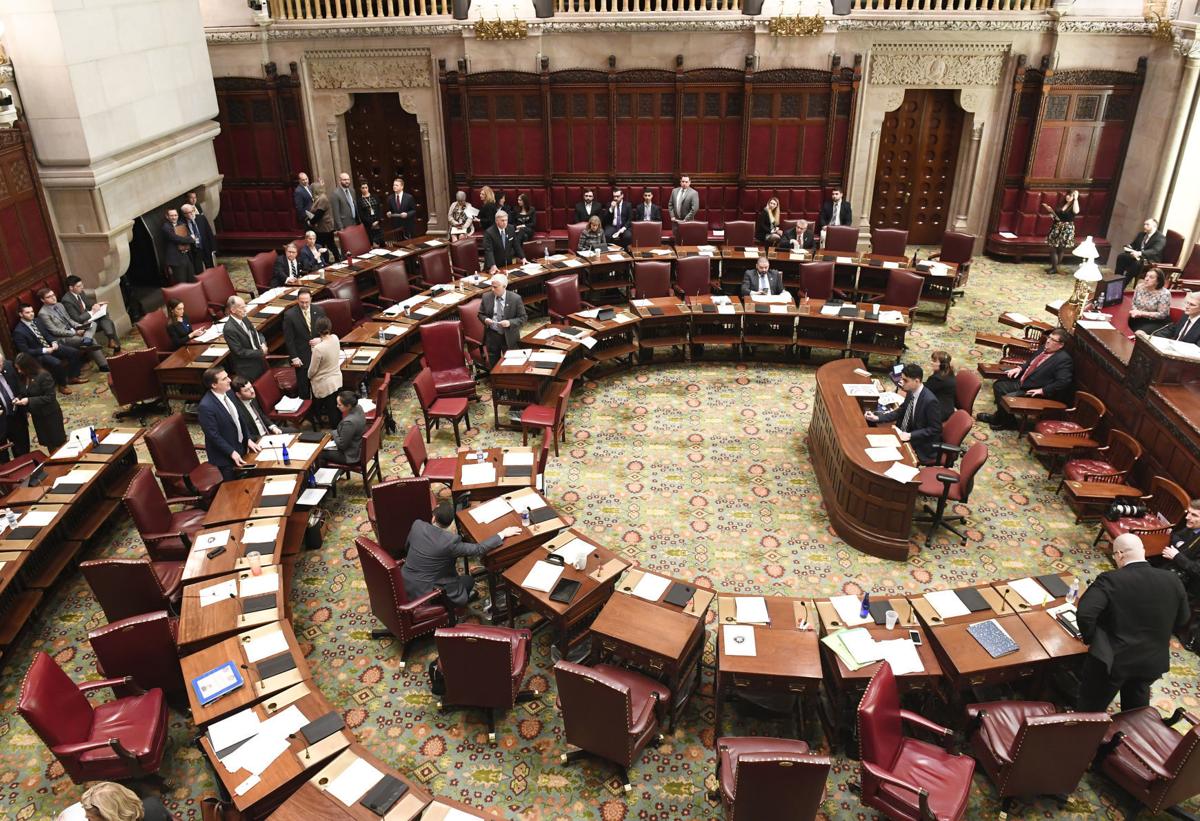 Erin's Law, a bill named for activist Erin Merryn that would mandate sex abuse prevention education in New York schools, received unanimous support in the state Senate Monday. 
The legislation sponsored by state Sen. Alessandra Biaggi passed by a 61-0 vote. It's the latest show of support from the Senate, which has now approved the bill under Democratic and Republican majorities. 
Merryn, who visited New York in March, recalled traveling to the state in 2011 to advocate for Erin's Law. At the time, New York could've become the third state to adopt the measure. Now, the sex abuse prevention education requirement is on the books in 37 states. 
The bill hasn't been considered by the state Assembly. Merryn told The Citizen in March that former Assembly Education Committee Chair Cathy Nolan blocked the bill. 
The new chair of the committee is Assemblyman Michael Benedetto. Merryn and five other activists, including Fighting for Children PAC Founder Gary Greenberg, signed a letter Tuesday asking Benedetto to hold a committee vote on the bill. 
"With a unanimous vote in the Senate, now is the time for the Assembly to act in order to educate, empower and protect New York's kids against rampant systemic sexual abuse," they wrote. 
The legislation would require students in kindergarten through eighth grades receive age-appropriate "instruction designed to prevent sexual exploitation and abuse." Merryn, a sexual abuse survivor, highlighted how the law has helped children in other states. 
In one case, a fifth-grade student participated in a lesson mandated by Erin's Law in Maryland and revealed that a teacher had sexually abused her. An investigation commenced and found the teacher sexually abused other girls. The teacher was convicted and is serving a 48-year prison sentence. 
Merryn has a new ally in the push for Erin's Law in New York. Greenberg, a businessman and sexual abuse survivor who successfully advocated for passage of the Child Victims Act, is using his organizations to urge lawmakers to act. 
Greenberg leads the Fighting for Children PAC and Protect NY Kids. In 2018, he campaigned for state Senate candidates who pledged to support the Child Victims Act. 
Greenberg lauded state senators for passing the bill. He said in a statement that Benedetto "must allow this bill through his committee."
"New Yorkers elect their Assembly representatives to act and vote on their behalf," he added. "We will see another unanimous vote in the Assembly once Member Benedetto allows this bill out for a vote." 
Online producer Robert Harding can be reached at (315) 282-2220 or robert.harding@lee.net. Follow him on Twitter @robertharding.