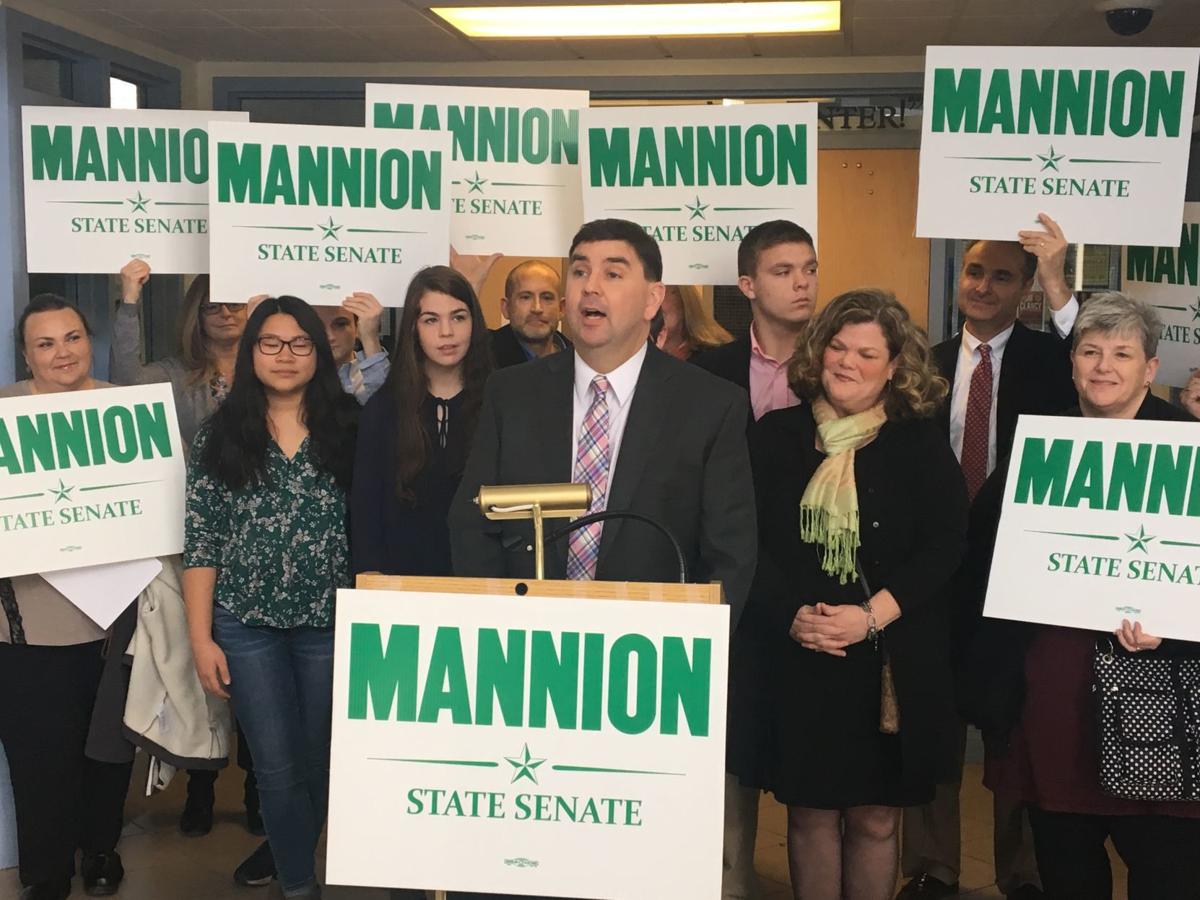 As President Donald Trump aims to fill a vacant Supreme Court seat, Democrats and pro-choice advocates are concerned that a more conservative court could overturn Roe v. Wade, a 1973 decision that legalized abortion in the U.S. 
In New York, Gov. Andrew Cuomo has responded by pushing for legislation that would preserve abortion rights. The bill, the Reproductive Health Act, has been approved by the state Assembly. But it has failed to receive a vote in the Republican-controlled state Senate. 
The Reproductive Health Act would codify Roe v. Wade into state law, decriminalize abortion by repealing certain provisions in the state penal code, allow nurse practitioners and physicians' assistants to perform abortions and would allow abortions after 24 weeks of pregnancy if the fetus isn't viable or if the health or life of the mother is at risk. 
Despite Cuomo's call for the state Senate to consider the legislation during a special session this year, that's unlikely to happen. There are 31 Democrats in the 63-seat chamber who support the Reproductive Health Act. But the Republican majority, which includes a Democrat — state Sen. Simcha Felder — who caucuses with the GOP, has blocked the bill. 
The upcoming elections could decide the bill's fate. One key state Senate race for both parties is in central New York. 
The 50th Senate District is currently represented by state Sen. John DeFrancisco, who opposes the Reproductive Health Act. DeFrancisco, R-DeWitt, is retiring this year. Senate Republicans hope to retain the seat, but Democrats view it as a pickup opportunity. 
The Republicans seeking to succeed DeFrancisco, Onondaga County Comptroller Bob Antonacci and Syracuse attorney Rick Guy, share the state senator's position. They oppose the Reproductive Health Act. 
"I'm Roman Catholic," Antonacci said in a phone interview. "I'm pro-life and I'm not willing to vote for abortion-on-demand in the ninth month." 
Guy, like Antonacci, contends that the Reproductive Health Act would make abortion-on-demand "available in every and all circumstances in New York state." 
"I don't think the voters of New York state are interested in such side issues and extreme issues as this bill represents right now," he said. 
The Democratic candidate in the race, John Mannion, supports the Reproductive Health Act. 
"It seems simple that a state like New York would codify Roe v. Wade, a law that has been settled for 45 years," he wrote in an email to the Citizen. "this is a decision that should always be left to a woman and we should do everything we can to make sure we continue to keep politicians out of doctor's offices, bedrooms, and homes." 
A Quinnipiac University poll released this week found that New York voters favor the Democratic position on this issue. Two-thirds of independents and 51 percent of Republicans said they support updating state laws to protect abortion rights. 
After the poll's release, Cuomo used the findings to once again urge Senate Republicans to vote on the Reproductive Health Act this year. 
"Democratic Leader Andrea Stewart-Cousins announced that all 31 of her members are willing to return to Albany as soon as possible to vote to support codifying Roe v. Wade into law — New York only needs one more vote to make it a reality," he said. 
Senate Majority Leader John Flanagan, a Long Island Republican, disputed the need for the Reproductive Health Act. He said Roe v. Wade "is the law of the land in New York" and noted that there isn't a current Supreme Court case that could threaten the 1973 decision. 
But he also raised concerns with the Reproductive Health Act. 
"To be clear, what (Cuomo) is proposing is a radical expansion of abortion that would allow non-doctors — like nurses, nurse practitioners, and even doulas — to perform abortion, a surgical procedure, up until the moment of birth," Flanagan said. 
If Democrats are going to pass the Reproductive Health Act, they will need to win the Senate majority this fall. There are other competitive races across the state, but the 50th Senate District contest will be one to follow. The winner of that campaign could decide the fate of the legislation. 
Online producer Robert Harding can be reached at (315) 282-2220 or robert.harding@lee.net. Follow him on Twitter @robertharding.