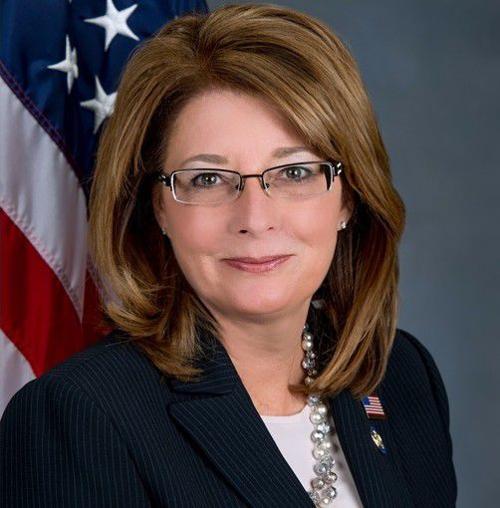 As a former town supervisor, state Sen. Pam Helming knows the challenges local governments face. 
Helming, R-Canandaigua, said in an interview with The Citizen that she agrees more must be done to address the high property tax burden in New York. But she has concerns with a proposal unveiled by Gov. Andrew Cuomo in January that would require counties to develop plans for consolidating or sharing services. 
Cuomo's plan has been endorsed by some county leaders throughout the state. Cayuga County Legislature Chairman Keith Batman said this week that he's warming to the governor's initiative. Onondaga County Executive Joanie Mahoney, a Cuomo ally, has enthusiastically backed the plan. 
Helming, though, disagrees with the approach that it's the local governments, not the state, that should be doing more to tackle the root causes of high property tax rates. 
She recalled when Cuomo, with the support of the state Legislature, enacted the property tax cap. The cap, she said, was designed to help control the property tax rate. 
But the senator believes there was a missing piece: eliminating unfunded mandates passed down by the state to local governments. 
"That hasn't happened," Helming said. 
She believes counties and other local municipalities have been working for years to consolidate or share services. And she acknowledged there may be opportunities for additional sharing of services. 
However, she questioned the number of local governments Cuomo regularly cites in public remarks. He has repeatedly said that there are 10,000 local governments in New York, but the actual number is closer to 3,500. 
Helming thinks Cuomo is including special districts, such as sewer and water districts. In prior speeches, he has referred to these districts as local governments. 
"They really aren't governments and they really can't be consolidated," Helming said. 
Addressing unfunded mandates is where Helming would start. She said for some counties, unfunded mandates make up about 90 percent of the budget. 
In Ontario County — Helming's home county — she said officials there spend much of their time looking at ways to have a more efficient government.
"We do so much with shared services already," she said. "I honestly think the governor should look at the state and where they can help with shared services. Look at the (Department of Transportation), look at the different state agencies. What consolidations can be done at the state level to save taxpayer dollars?" 
Another reason Helming thinks the state should play a bigger role is that some local municipalities don't have much left to slash. In the town of Canandaigua, she said, the property tax rate is 90 cents per $1,000 of assessed value and the Ontario County tax rate is under $8 per $1,000 of assessed value. 
"How much more can you possibly cut before you start cutting into critical services," she said. "In our district, so many of these rural municipalities are already so lean and mean and so creative about sharing services with their school districts, with other municipalities." 
The governor's proposal is being reviewed by the state Legislature. It will certainly be on the table during budget negotiations. 
Helming isn't opposed to ideas to reduce the size of government, especially for municipalities that haven't adopted plans to consolidate or share services. 
But for local governments that are in the process of or already sharing services with other municipalities, she thinks the requirement would be redundant. 
"They shouldn't be forced again to spend resources on putting together yet another efficiency plan and putting that out before the voters," she said.