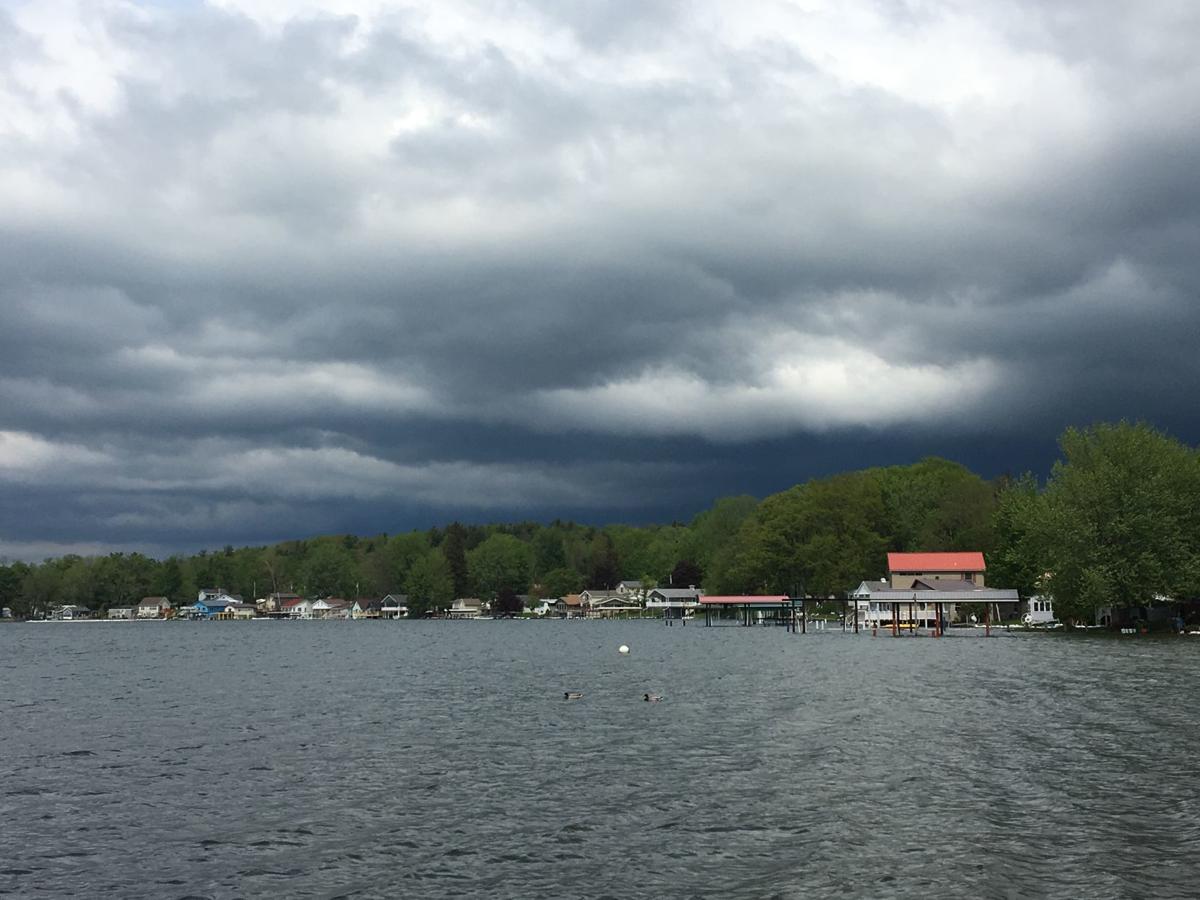 The West Barrier Bar and the West Pier within Little Sodus Bay Harbor are collapsing and the village of Fair Haven could face "devastating consequences," Cayuga County's federal representatives revealed Friday. 
Flooding and high winds have caused damage to the harbor. As the deterioration continues, Senate Minority Leader Chuck Schumer, U.S. Sen. Kirsten Gillibrand and U.S. Rep. John Katko are urging the Army Corps of Engineers to allocate funding for repairs to the West Barrier Bar and pier. 
In a letter to Lt. Gen. Todd Semonite, chief of engineers and commanding general of the Army Corps of Engineers, the lawmakers called on the agency to use funding from its operations and maintenance program to support the repairs. Without the repairs, they warned that residents along the harbor and the local economy could be affected. 
Fair Haven Mayor Jim Basile said he's already contacted the Army Corps of Engineers about the problem. 
"In order to ensure the safety of our residents and our local economy, repairs to the West Pier and West Barrier Bar require immediate attention," he explained. 
Severe flooding is possible if the West Barrier Bar and West Pier aren't fixed. The village is already worried about rising Lake Ontario water levels. As of last week, the lake was 15 inches above its average for this time of year. 
Gillibrand, D-N.Y., and Schumer, D-N.Y., have called on the International Joint Commission's Lake Ontario-St. Lawrence River Board, which manages the lake levels, to increase outflows. The board reported earlier this week that outflows are 8,700 cubic meters per second, one of the highest outflows for early March since 1960. 
Officials hope to avoid a repeat of 2017, when severe flooding affected Fair Haven and other communities along the Lake Ontario shoreline. There are nearly 150 commercial and residential properties along Little Sodus Bay's shore. These properties are valued at more than $30 million. 
Fair Haven is also a popular destination during the summer. The village's tourism sector struggled when flooding occurred two years ago. 
"Without these repairs, homes and businesses around Little Sodus Bay Harbor are vulnerable to damage, and we need to do everything we can to mitigate this risk ahead of time," Gillibrand said. 
Schumer added, "I vow to do everything possible to push these critical infrastructure projects across the finish line to shield the surrounding Little Sodus Bay communities from any preventable harm." 
Tourism rebounded in 2018, but additional flooding would be costly for businesses that rely on visitation in the summer to boost revenue. 
The federal representatives warned of a possible "exodus" from the village if the repairs aren't made and flooding continues. 
"Without repair, the harm to the shoreline and harbor will cause long-term, costly challenges for the community, and inhibit tourism for years to come," Katko, R-Camillus said. 
Online producer Robert Harding can be reached at (315) 282-2220 or robert.harding@lee.net. Follow him on Twitter @robertharding.
Be the first to know
Get local news delivered to your inbox!