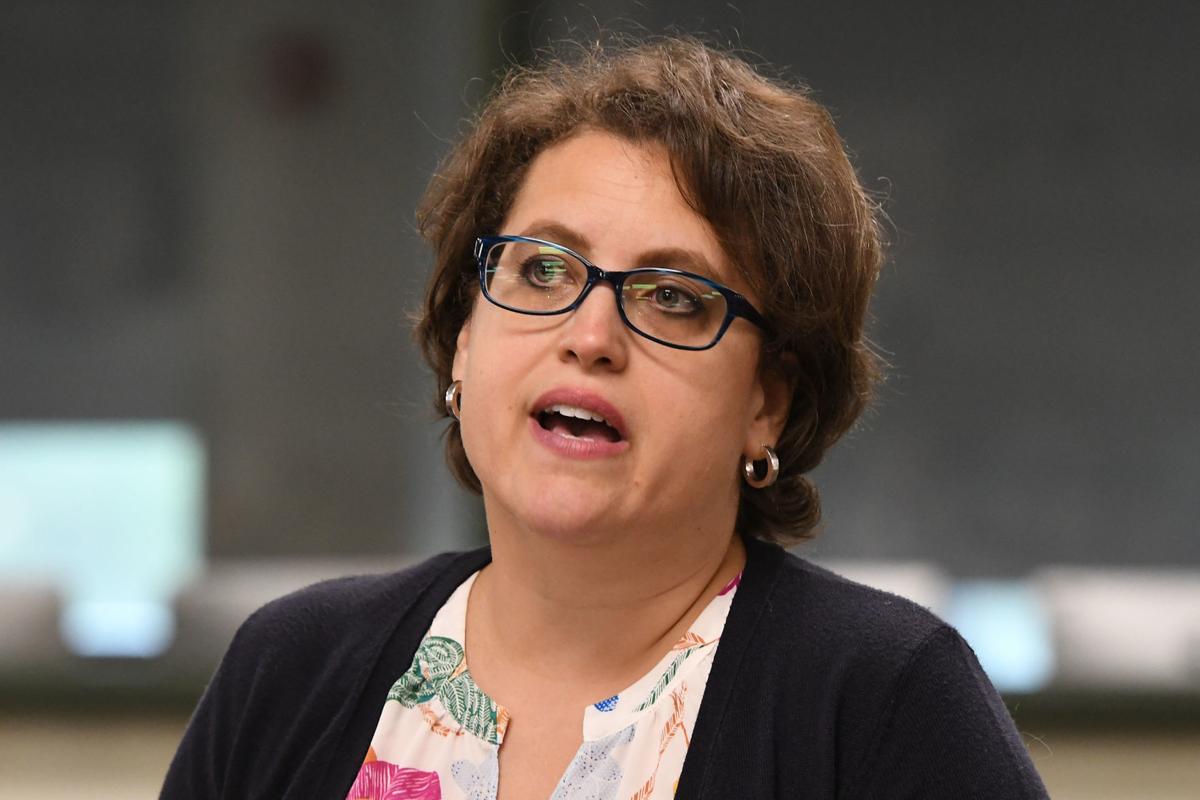 Melina Carnicelli was the first woman elected mayor of Auburn. In 2020, she hopes Dana Balter will become the first woman elected to represent the city in Congress. 
Carnicelli is one of 16 current or former central New York Democratic elected officials who endorsed Balter, D-Syracuse, in the 24th Congressional District race. Balter's campaign announced the endorsements Monday. 
"We need a representative in Congress who understands rural economic development, our farming community and the importance of lake health. That's why I'm supporting Dana Balter," Carnicelli said. "No one is more committed to finding solutions to the challenges our communities face and no one is more committed to supporting our valued resources. 
"She's proven that she has what it takes to win this election and she will be a champion for Cayuga County in Congress." 
The list of endorsers released by Balter's campaign includes Democrats from each of the 24th district's four counties — Cayuga, Onondaga, Oswego and Wayne. Rose Supervisor Kenan Baldridge, Oswego County Legislator Daniel Farfaglia and DeWitt Councilor Kerin Rigney are among those supporting Balter. 
Onondaga County Legislator-elect Mary Kuhn believes Balter is the right candidate for Democrats aiming to win the 24th district seat in 2020. 
"She ran an incredible campaign last cycle that clearly resonated with voters because it was about building a lasting movement for change in central and western New York," Kuhn said. "She delivered on that commitment by helping me and all the other Democrats running for local office this year. Our party is strong because of her efforts and when we send her to Washington, our district will be too." 
Oswego County Legislator Tom Drumm, who supported Balter in 2018, is backing her again. 
In the last election, Drumm said Oswego County Democrats were "really energized" by Balter's campaign. 
"Dana shows up, listens and works hard to make sure every voice is heard," he said. "That's why it wasn't surprising that she swung the vote in Oswego County by 12 points. She's the right woman to win this election and I'm proud to support her." 
The other Democrats endorsing Balter are: Sara Bollinger, Manlius town councilor; Judy Boyke, Cicero town councilor; Elaine Denton, Manlius town councilor-elect; Melissa Flint Morgan, Tully mayor; Katelyn Kriesel, Manlius town councilor-elect; Susan McBrearty, Oswego city councilor; Tammy Sayre, Marcellus town councilor; Heather Allison Waters, Manlius town councilor-elect; Monica Williams, Onondaga County legislator; and Vernon Williams, Onondaga County legislator-elect. 
Earlier this year, Balter announced she has been endorsed by Democracy for America, EMILY's List and Progressive Change Campaign Committee. 
As of Monday, Balter has the most endorsements of the three Democratic candidates in the 24th district race. Francis Conole has been endorsed by 12 Democrats, including Auburn Mayor Michael Quill, Auburn City Councilor Debby McCormick and Cayuga County Legislator-elect Heidi Nightengale. Roger Misso hasn't announced his slate of endorsements yet. 
Balter's endorsements were announced about two months before Democrats in central New York will meet to designate a candidate in the race. While the four county Democratic committees will designate a candidate, a primary is still possible. 
Democrats are aiming to unseat Republican U.S. Rep. John Katko, who is seeking a fourth term. He was first elected in 2014. 
Online producer Robert Harding can be reached at (315) 282-2220 or robert.harding@lee.net. Follow him on Twitter @robertharding.
Be the first to know
Get local news delivered to your inbox!