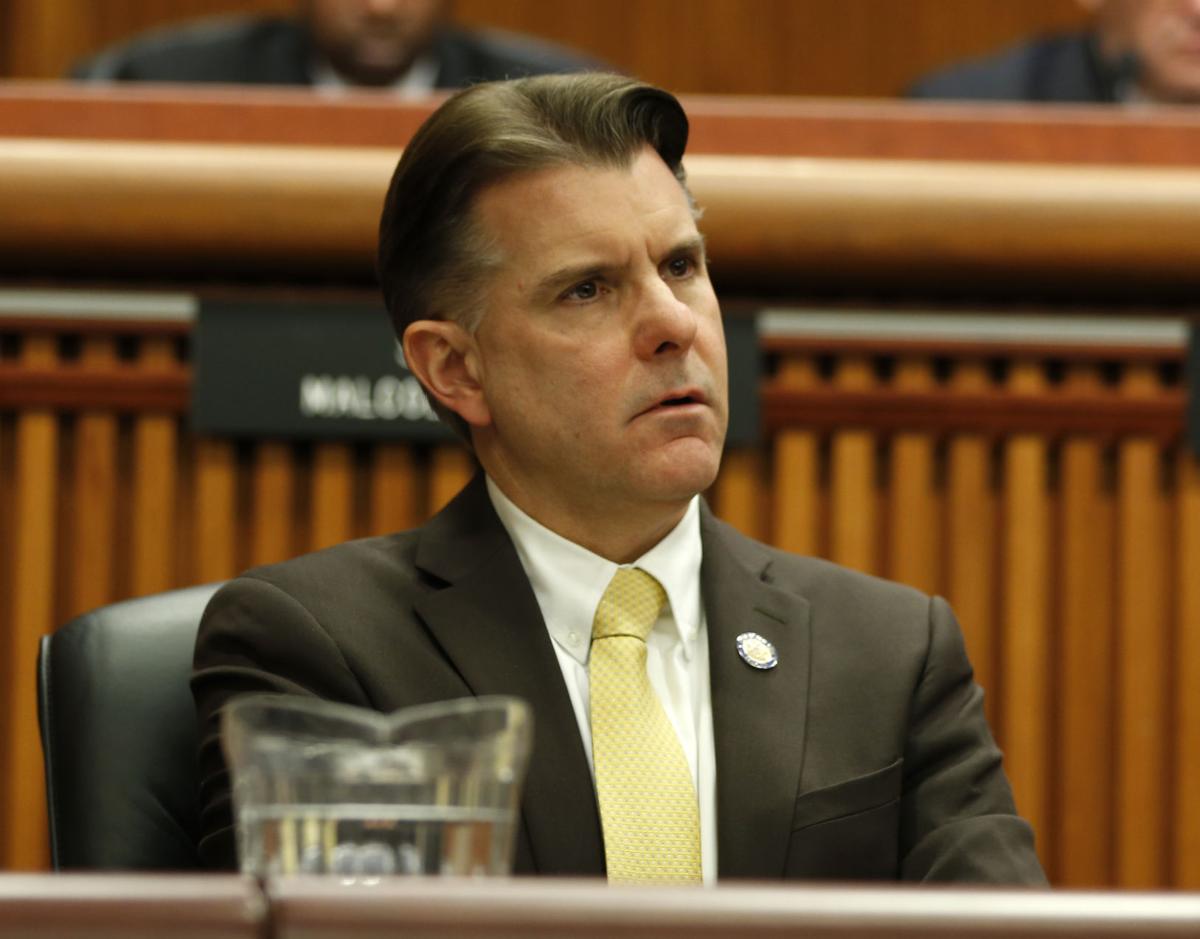 A Democrat is nearing a decision on whether he will challenge Gov. Andrew Cuomo in the 2018 gubernatorial primary. 
Former state Sen. Terry Gipson has registered a campaign committee with the state Board of Elections. The committee, Gipson for New York, indicates that he's a candidate for governor. 
The documents were filed Thursday, according to the state Board of Elections website. 
As Republicans are lining up for the opportunity to challenge Gov. Andrew Cuomo in 2018, a h…
Gipson, who served in the state Senate from 2013 to 2015, has been exploring a run for governor over the last few months. While the creation of a campaign committee is a necessary step for any gubernatorial candidate, he has yet to make a formal declaration. 
"The reception we have received across the state to a potential run has been very positive. So much so that we have decided to take the next step forward," Gipson wrote in an email to The Citizen Friday. "We have created a campaign committee so that we can have the funds to travel the state, develop relationships, listen to New Yorkers and continue to explore a run for governor."
Gipson explained why he may run for governor in an interview last month with The Citizen. He is frustrated with the lack of action on electoral reforms, tougher environmental protections and he wants the state to address the public school funding gap. 
He also believes Cuomo hasn't done enough to address the ongoing split between mainline state Senate Democrats and the Independent Democratic Conference. 
Thirty-two of the 63 seats in the Senate are held by Democrats, but one (state Sen. Simcha Felder) causes with the Republicans and the IDC consists of eight members who have a power-sharing agreement with the GOP. 
There are other Democrats who have expressed interest in the gubernatorial primary. Syracuse Mayor Stephanie Miner is exploring a run for governor. She recently opted not to challenge U.S. Rep. John Katko in the 24th Congressional District race. 
Challenging Cuomo in a primary will be an uphill battle for any Democrat. The incumbent governor has more than $25.6 million in the bank. When he faced a primary challenge in 2014, he defeated Zephyr Teachout by 28 percentage points. 
Gipson is encouraged by what he has heard in meetings with Democrats, especially progressive activists who have long criticized Cuomo's approach to governing and many of his policies. 
"Folks from Brooklyn to Buffalo want our state government returned to its rightful owners, the people of New York, and I am dedicated to investigating how I can best serve that process," Gipson said.