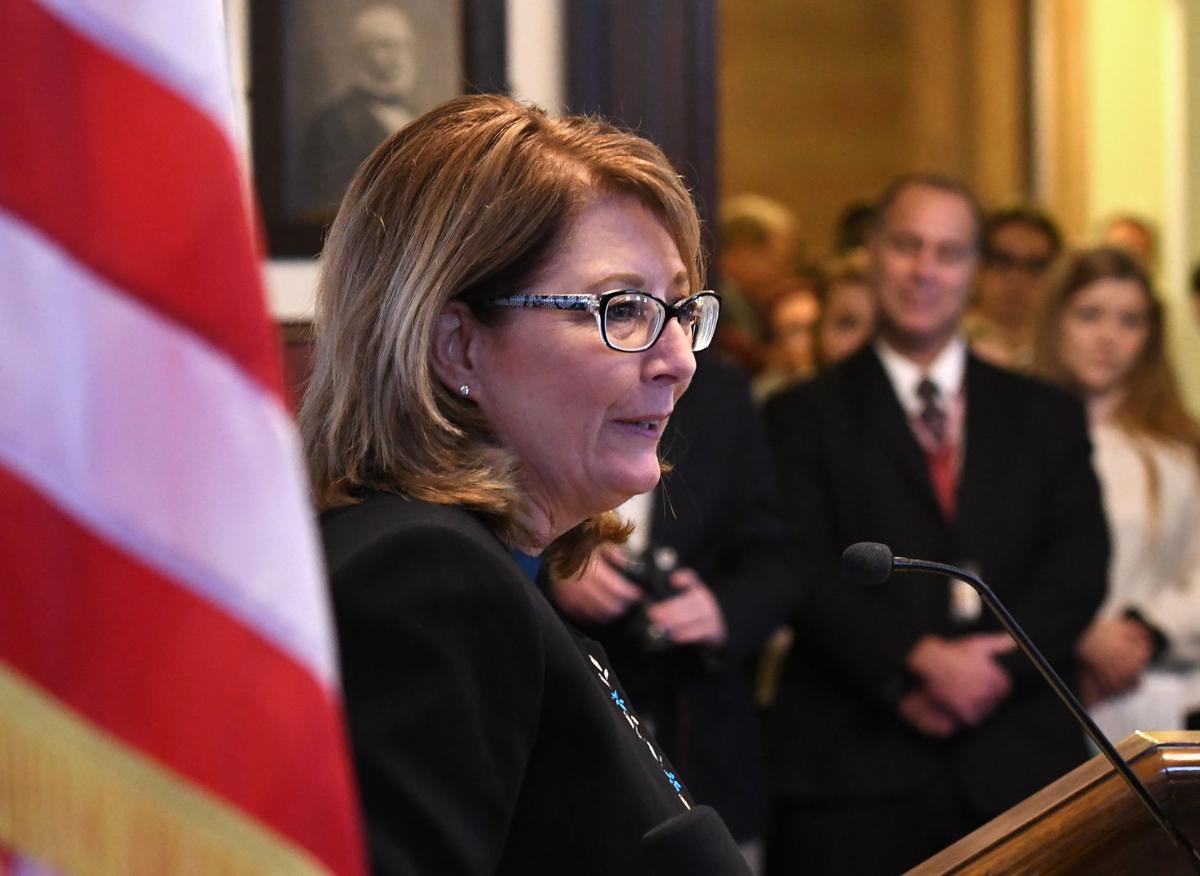 An anti-immigrant group founded by a white nationalist is supporting state Sen. Pam Helming's bill to designate English as New York's official language. 
Helming's office sent a news release Tuesday that names ProEnglish as a supporter of her bill to make English the state's official language. The Anti-Defamation League refers to ProEnglish as an anti-immigrant group. The Southern Poverty Law Center identifies ProEnglish as a hate group.
ProEnglish was founded by the late John Tanton, a white nationalist who was linked to anti-immigrant organizations. On its website, the group says it is "the nation's leading advocate of official English" and defends "English's historic role as America's common, unifying language, and to persuade lawmakers to adopt English as the official language at all levels of government." 
Helming used similar language while touting her legislation. She said designating English as New York's official language would "celebrate its unifying impact and encourage its adoption, as it helps bring us together as a state and nation." 
Stephen Guschov, executive director of ProEnglish, praised Helming's bill. 
"ProEnglish stands with Senator Helming concerning the need to promote unity and to create a common bond among all of New York's citizens, and passage of S163, which would designate English as New York's official language, would accomplish this and would have an immediate, unifying impact in the Empire State," Guschov said. 
On its website, the Anti-Defamation League argues that laws to designate English as the official language are divisive. The group notes that these laws can limit access to government benefits and rights for immigrants in the U.S. 
"These laws also do not include steps to establish programs where immigrants can learn English," the Anti-Defamation League wrote. "ProEnglish's agenda divides communities in the United States over the issue of immigration."
The legislation to designate English as New York's official language isn't new. Helming's predecessor, former state Sen. Michael Nozzolio, was the Senate sponsor before his retirement at the end of 2016. 
The Assembly version of the bill is sponsored by Assemblyman David DiPietro, a western New York Republican. 
Several states, including California, Illinois, South Carolina and Virginia, have designated English as the official language. 
Helming's bill won't pass in the Democratic-dominated state Legislature. Even before Democrats held a majority of seats in both chambers, the bill didn't advance. When Nozzolio was the sponsor, it didn't receive a vote in the Republican-controlled Senate. 
Robert Harding's 5 most memorable stories of 2019
For me, 2019 was a year I experimented with new beats. I wrote more feature stories and covered professional baseball. I even covered a few high school football games during the fall sports season. 
My five memorable stories of the year are a reflection of my expanded role. There is a politics story or two in the mix, but a few of my stories show how I expanded my horizons this year. 
Online producer Robert Harding can be reached at (315) 282-2220 or robert.harding@lee.net. Follow him on Twitter @robertharding.
Be the first to know
Get local news delivered to your inbox!